Reviews
The X-Files Essentials DVD review
A collection of some of the finest episodes of The X-Files ever, this release has just made Jenny's day.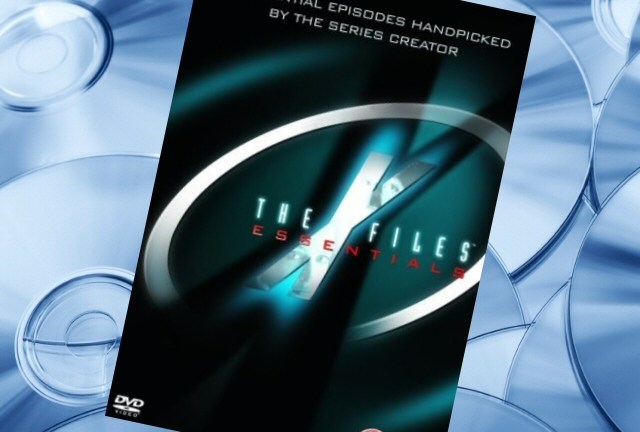 The X-Files Essentials collects eight of the 'best' episodes of the programme and puts them together in one place for your viewing pleasure, with some short introductions about how they were written and why they were chosen. As everyone knows that Mulder and Scully are the big draw, there is no representation of the later seasons here – instead we get the 'classics'. It's a very clever mixture, showing that from from the reputation it got for being 'that alien show', the programme was very much a Jack and Master of all genres.
We open with the pilot, which is possibly the best introduction to a new franchise ever. Expertly leading viewers through the main plot lines, it's so well-paced, exciting and intelligent that I used it as the basis for a Key Stage 3 English unit in two different schools, with five different classes. I have seen it so many times that in theory I should never want to watch it again. Instead, I can recite every line backwards and would use the presence of a twelve-year-old in my house, any twelve-year-old, to watch it again. In fact, I would use the presence of anyone dropping in to watch it again, and they would be forced to watch it with me and tell me repeatedly how good it is. For it is that good.
After that we get aliens, gore, romance, comedy, homicide and human tragedy in equal measure. Scully actually gets a fair bit of attention here, with storylines about her father's death (Beyond The Sea) and her abduction-related cancer covered, while Mulder spends most of the box-set trying to convince her that he's not mad. Insane and misunderstood characters abound, from the psychic Clive Bruckman (who implies that Mulder might well die in an 'auto-erotic' incident) through to a distinctly unfortunate science experiment with one-and-a-half heads who is a big fan of Cher. There is, naturally, some unpleasantness involving killer worms, and Jerry Springer. That man gets everywhere.
The stand-out episodes are, frankly, all of them. The Post-Modern Prometheus is shot entirely in black-and-white and will have you weeping with laughter. Milagro is supremely creepy, with Scully nearly coming to an end that would make most horror films jealous. The Host is disgusting. Bad Blood, Gillian Anderson's favourite episode, is beautifully character-driven. Memento Mori should pull at the heartstrings but ideally requires some prior knowledge of the series.
It's that last statement where the very slight problem lies. If you are already a fan, you will appreciate the episode selection here and be utterly thrilled with all of them. If you're not, you won't find any of them unwatchable but probably won't get the maximum benefit. If you're a die-hard fan you might have them all already, and a 38-minute interview and some brief comment isn't going to be worth your money – so who is this aimed at? Completists? Six years after the show has finished? Are we sure about this? It's a mystery worthy of investigation by some detectives or something. Maybe the FBI.
As a reminder of how brilliant The X-Files was, this compilation works 1000%. It'll make you laugh, cry, scream, puke, marvel and feel great. And low. And various other emotions. But only if you've seen it before. If you haven't, you'll know it's probably great but be highly confused at the same time. Is this a ploy to make people go out and buy the seasons in their entirety? Do we have a conspiracy here? Do I care? Am I just glad it's back in the public eye at last?