News
The World's End Gets Its First Trailer
Simon Pegg, Edgar Wright and Nick Frost reunite for The World's End. Get a first look at it right here...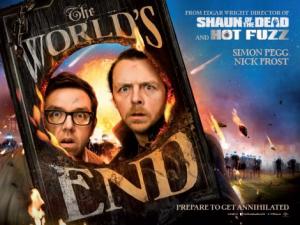 One of our most eagerly-awaited films of the year, The World's End reunites Simon Pegg, Nick Frost and director Edgar Wright for the final part of their Cornetto trilogy (following Shaun Of The Dead and Hot Fuzz). Universal recently brought the release date for the movie forward, to July 19th in the UK, and we've now got the first teaser trailer for the movie too. And it looks great.
Apologies for the slightly clunky embed. Once we have something a bit friendlier we'll update the mail and include it instead. But it's worth battling through to get a first look at what looks like one of the most downright enjoyable movies of the year…
Like us on Facebook and follow us on Twitter for all news updates related to the world of geek. And Google+, if that's your thing!