News
The Wolverine leak: what's going on?
It was a saga Fox didn't want. But how has Fox dealt with the online leak of X-Men Origins: Wolverine?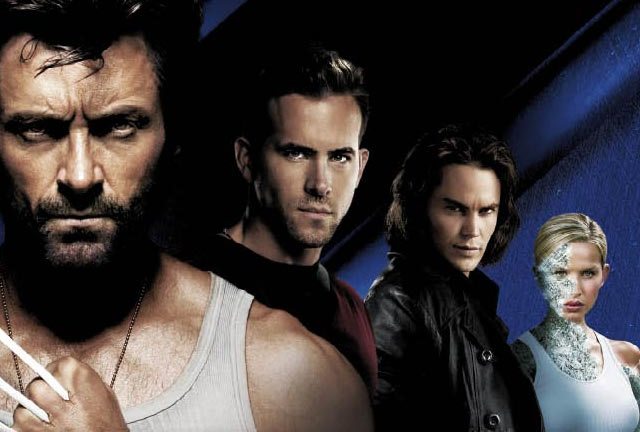 Earlier this month, it was revealed that a workprint of one of this summer's biggest blockbusters, Wolverine, had leaked onto the Internet. And while the source of the leak is still unclear, what is certain is that somewhere in the production chain the film found its way online, albeit in unfinished form.
Since then, many websites, including this one, rallied around the Fox position on the matter. What's the point of downloading an unfinished version of a big summer blockbuster, whose natural home is the big screen? Surely this is the kind of movie that you want to see projected as big as possible in front of you?
For its part, Fox's Tom Rothman was damning on the leak of the film. Speaking to Entertainment Weekly back at the start of April, the chairman of the studio was bullish. "The version that went out is unfinished. It's about 10 minutes shorter, doesn't have key scenes, it wasn't edited, and none of the effects shots were in any remotely final form," he said. "It's a complete misrepresentation of the film and is deeply unfair to the people who have worked on it for years."
And that was seemingly that. All that was left was to hold off for the film's release, which finally comes around this week, and to see whether the leak had done any damage at the box office.
However, last week a poster at AintItCoolNews threw some of Rothman's comments back into the limelight. For the allegation from said poster was that, contrary to some of what Rothman said, the film from the leaked workprint was actually the same as the final theatrical release, albeit missing finished effects shots. According to Veritas over at AinItCool, "Well, having seen the finished film, the mystery is solved: the workprint version IS in fact identical to the release print, sans effect and some audio work."
If that's true, and while you can understand why he did it, then Tom Rothman has been spinning us a bit of a line there. Granted, there's no playbook in place to deal with the leaking of a nine-figure major summer blockbuster, and Rothman's hardly likely to come out and say "yay, that's the final version, do your worst". But from early reports, there's no ten minute difference, no missing key scenes and it had actually been edited.
However, a quick reality check. If someone really wants to see Wolverine, and if they really want to enjoy a summer blockbuster properly, then surely the omission of effects shots is no triviality? Some who have seen the finished film (we haven't at the time of writing: according to the nice person from Fox who rang us, the studio was concerned that websites might leak their reviews early!) suggest that the effects work isn't great anyway, but nonetheless, it's still likely to be far superior than the hundreds of unfinished shots that are supposedly in the workprint. According to director Gavin Hood – in a report at FirstShowing.net – "there were 400 unfinished visual effects shots and that there was no score, unfinished sound mixing, and unfinished coloring."
In short, even before you get to the obvious question of legality, you're simply not getting the finished film if you don't see it in cinemas or on DVD later this year.
What seems like a far more interesting response to the leak, however, has been the confirmation that depending on where you see the film, you'll be getting a slightly different ending. According to the aforementioned FirstShowing piece, "they've hidden multiple secret endings on different prints and theaters will be showing different versions."
Nobody seems to know quite how many endings to be on the lookout for, but it strikes us as a far more positive move to try and get people to buy a ticket and see the film than we've seen of late.
Wolverine starts its global rollout this week, with many places – including the UK – showing it from Wednesday of this week. In roughly seven days times, we might have an idea of just how much damage an Internet leak can do, and whether Fox's multiple ending strategy will have worked. Either way, expect the case of Wolverine to be pored over for some time to come…