News
The winners and losers of 2013's summer blockbuster season
Iron Man 3 soared, R.I.P.D. spluttered. But what were the winners, losers, solid hits and surprises of summer blockbuster season 2013?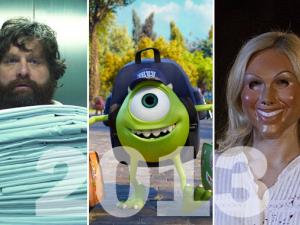 This year's summer blockbuster season is all but at an end now, and we figured it was time for our traditional round-up of which films worked for their respective studios, and which didn't. We've covered the vast majority of blockbuster-audience-targeted major releases, and cut things off at the end of July on the US release schedule.
A couple of things strike us. Firstly, there were a lot of films released this summer. Secondly, there were some surprising, non-sequel breakout hits. And thirdly, those big franchises seem to be getting bigger. Let's take a look at the winners and losers of summer 2013…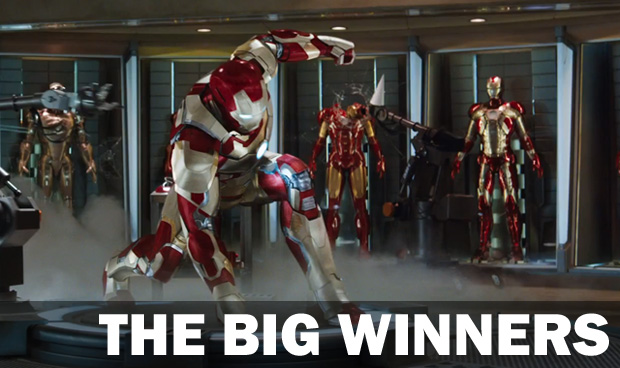 IRON MAN 3
The Marvel juggernaut shows no sign of stumbling, with Iron Man 3 being the massive hit of the year so far. With over $1.2bn banked worldwide, it's the fifth biggest movie ever, and second in Marvel-land only to The Avengers. It also seems to mark the end of the Iron Man series for the time being, but Shane Black's movie has left the run of movies on a high.
It seems bizarre to recall now just what a risk the original Iron Man movie was, and just how big a gamble casting Robert Downey Jr in the title was as well. It's ended up being one of the biggest franchises on the planet, he's become one of the biggest movie stars, and Iron Man 3 is also one of the very best blockbusters of the summer. Warm handshakes and manly hugs all round.
FAST & FURIOUS 6
The talk may well have been of comic book sequels and reboots for most of the summer, but Fast & Furious 6 again proved that Universal has one of the most potent movie franchises in the world right now. No wonder it's fast-tracked Fast & Furious 7 for next year.
This year's installment is the most lucrative in the franchise to date, and by some way. Taking over half a billion dollars outside of America, Fast & Furious 6's final total has come in just shy of $800m – that's over $150m more than Fast Five, and that in itself was a big hit.
Could Fast & Furious 7 push closer to $1bn? There's an outside chance. Whether it gets there or not, Fast & Furious 7 is a safe, big hit for 2014.
MAN OF STEEL
Warner Bros bet heavily on its expensive Superman reboot this summer, and it's got the rewards it was looking for. Helmed by Zack Snyder, Man Of Steel has taken nearly $650m worldwide (good business for an opening installment), dwarfing the take of Batman reboot, Batman Begins. Furthermore, it's unlocked the future of the DC universe on screen, as Man Of Steel 2 has given Warner Bros the platform for the long-mooted Batman/Superman crossover movie. That, in turn, reboots Batman, and Warner Bros will be hoping that it then has two franchise on the go, ahead of the planned Justice League movie, which is rumoured for 2017.
The only fly in the ointment is that Man Of Steel was a divisive reboot. Unlike Batman Begins, which seemed to win most people over, Man Of Steel's reviews were mixed, with the last act in particular coming in for heavy criticism. That said, even the harshest of critics seemed to admit that Henry Cavill was a fine Superman, and Warner Bros will now be keen to use Man Of Steel as a catalyst for many more DC movies.
WORLD WAR Z
World War Z prevailed over lots of things. It prevailed over the common belief that a movie star's pulling power wasn't what it was. It prevailed over the idea that you can't get a movie out of Max Brooks' source material (although it did take a lot of liberties to do so). And it prevailed over a cloud of internet doom mongering that had engulfed the project for well over a year.
But it's the box office not the comments sections that ultimately decide a movie's fate, and the former came up with a different conclusion than the latter. Taking nearly $200m in the US alone, with over $300m elsewhere, World War Z is a solid half a billion dollar hit, powered by a movie star and producer in Brad Pitt who worked his socks off to push the movie. The bottom line? World War Z 2 is moving into life, and based on the first movie, we'd imagine fewer people will be resistant to the idea this time around.
DESPICABLE ME 2
We're going to talk a lot about this movie as we go through this piece, as the success of Despicable Me 2, week after week, clearly damaged lots of the family movie competition around it. The movie went head to head with The Lone Ranger on the lucrative July 4th weekend in the US, as studio heads got a firm lesson in how minions beat westerns. With $750m in the bank (still less than the last two Ice Age movies, interestingly), Universal has, within two films, got one of the most lucrative animate movie franchises going. Other firms are advised to move their films out of the way of the upcoming The Minions Movie, which is due at the end of the year.
Despicable Me 2 is, incidentally, the biggest grossing blockbuster of the summer in the UK, and the second biggest in the US, behind Iron Man 3. Expect this franchise to run and run for a long time yet…
GROWN UPS 2
You'll hate us for saying it, almost as much as we hate ourselves. But if you go back over the past decade or so, the leading man to back if you run a movie studio has consistently been Adam Sandler. His films are relatively cheap to make – Grown Ups 2 was expensive, at $80m (that's on salaries, rather than anything else of note) – but with just one or two exceptions, they turn a profit. Even the much-maligned Jack & Jill brought in nearly $150m worldwide, and that was low by Sandler's standards.
Grown Ups 2 showed no sign at all of Sandler fighting against the creative trough he's found himself in, but it did prove he can still bring home the box office bacon. His first sequel (although it doesn't feel like it), Grown Ups 2 has taken $123m in the US to date, although like many Sandler comedies, it's not travelled outside of America too well. Still, Sandler's US audience alone will be enough to turn in a profit. And don't rule out Grown Ups 3. Shudder.
EPIC
Blue Sky Studios is going to find life tougher and tougher outside of its Ice Age movies, and Epic proved that to a point. Beautifully animated, but telling a fairly familiar story, the movie cost in the region of $100m to make, and took in $249m worldwide. It'll continue to generate good returns for Fox on home formats, but it's nowhere close to being another animated franchise in the same way as those aforementioned Ice Age films. 
MONSTERS UNIVERSITY
Many of us had Monsters University pegged as one of the massive blockbusters to beat in 2013. The thing is, commercially at least, someone beat it.
Whilst Pixar's prequel has done strong numbers, the firm may have had its eye on its second ever $1bn gross (following Toy Story 3). Yet Despicable Me 2 has clearly bitten a chunk out of Monsters University's audience. It's still been a big hit, but Monsters University's final box office total may fall just short of $700m. That's a good return, just not quite the one many were expecting.
To be fair, the reviews for Monsters University were more good than great. Interestingly, in the aftermath of the movie's release, Pixar confirmed that its priority would be on original films rather than sequels moving forward, and few of us are likely to argue with that.
STAR TREK INTO DARKNESS
Even though JJ Abrams' 2009 Star Trek reboot won sizeable acclaim and proved to be a hit, it might not be quite the box office juggernaut many believed it to be. In fact, when you factor in non-US takings as well, the first G.I. Joe movie took more money for Paramount.
Star Trek Into Darkness? It took slightly more money than the first movie, but still stopped at just over $450m (albeit in the midst of a very competitive run of films). Considering that it cost nearly $200m to make, that's not quite the return Paramount is likely to have yearned for, but it's a profitable movie – with long term legs – nonetheless. And it's certainly enough for Paramount to want more, with the next Star Trek big screen adventure likely to coincide with the 50th anniversary of the franchise in 2016.
THE WOLVERINE
Movie star power had an influence again with The Wolverine, where the magnetism of Hugh Jackman was front and center with pretty much everything about the movie. Coming off the back of the not well received X-Men Origins: Wolverine, The Wolverine was a brighter beast than the last standalone adventure, but still one with problems. It certainly felt less an 'event' movie than something like Iron Man 3, and for all its qualities, The Wolverine is hardly likely to bother too many people's top ten lists at the end of the year.
Its gross to date of $300m worldwide reflects that: enough for a profit, enough to keep the standalone Wolverine franchise motoring, but still suggesting an injection of something somewhere along the line wouldn't hurt. As it stands, Fox has got another X-Men movie out of the door, but not a great one.
OBLIVION
Tom Cruise films don't, as a rule, do massive numbers in the US any more. The last time he had a non-sequel movie cross $100m at the American box office was back in 2005, with War Of The Worlds. But Oblivion, the first blockbuster of 2013, was a solid performer. It took in $286m worldwide, and if you can look past just how derivative the movie is, it's a movie that's beautiful to look at, and offers some solid big screen science fiction.
It's the gross outside of America that's responsible for around two thirds of Oblivion's business, and there's proof that – on non-US shores – Tom Cruise's pulling power is still better than you might think.
PACIFIC RIM
A movie that's just about made enough now to be listed in this category. Guillermo del Toro's return to blockbuster filmmaking won critics over, and we're big fans of it. But it's only just going to get over $100m in the US. It lost, depressingly, a head to head with Grown Ups 2. Fortunately, its box office takings elsewhere in the world have helped. The movie has taken nearly a quarter of a billon dollars outside of the US, and it should end up with in the region of $400m in takings. That'll double the production budget, and Warner Bros will be confident of a good performance on home formats. Still, the mooted sequel doesn't look too likely right now.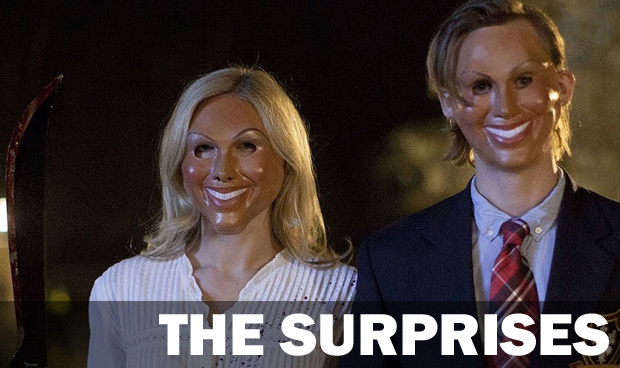 THE CONJURING
The big breakout hit of the summer? That'd be the one that wasn't a sequel, wasn't programmed at the usual time for its genre (horror), and the one that gathered up some of the best reviews of the year. James Wan – who has Insidious: Chapter 2 ready, and is now working on Fast & Furious 7 – has directed another tidy, effective chiller, one that's gone on to be one of the most profitable films of the summer.
Costing around $20m to make, The Conjuring has spooked up $120m in the US, and nearly $50m elsewhere. By the time its run is done, it'll have edged closer to $200m, and a sequel is on the way.
NOW YOU SEE ME
A sequel's on the way too to director Louis Letterier's magician crime caper Now You See Me. Notwithstanding a plot with more leaks than a sieve full of authentic leek and potato soup, the light, breezy tone of the movie found favor with audiences surrounded by louder, brasher fare. As such Now You See Me conjured up around quarter of a billion dollars in worldwide business, and Lionsgate has already confirms that it intends to pursue a sequel.
THE GREAT GATSBY
Superb programming by Warner Bros, this. When the studio moved The Great Gatsby away from its Christmas 2012 release – out of the glare of Les Miserables – it was assumed there was a problem with the movie. Was the studio running scared? Nope, it was finding Baz Luhrmann's The Great Gatsby a better slot in the schedule. As a consequence of this, the movie outgrossed the likes of The Hangover Part III, The Wolverine, Epic and more at the US box office. Furthermore, the movie found success outside of the US too, and with a May release date, The Great Gatsby has grossed $330m. That's hugely impressive, and signs of an intelligent gamble paying off.
THE PURGE
It's not just Warner Bros that's been savvy with its programming. Universal took the small-budgeted The Purge, a grown up thriller with an intriguing premise, and put it out in the middle of a PG-13 infested blockbuster season. The result? A $34m opening weekend in the US, leading into a worldwide gross of just over $80m. That's not Iron Man 3 numbers, certainly, but it's a good, solid profitable movie for Universal.
THE HEAT
Looking for the hottest director of comedy movies in Hollywood right now? Then you need to be looking up Freak & Geeks creator Paul Feig, who followed up the smash hit Bridesmaids with another standalone comedy success, The Heat. Pairing Sandra Bullock and Melissa McCarthy, The Heat cost under $45m to make, and has broken $200m at the worldwide box office already. It's not as good as Bridesmaids in truth, but Feig again shows his deft hand for bringing strong comedy performances out of his cast.
In a summer where comedies have generally disappointed at the US box office, The Heat has proven to be the unlikely victor.
THIS IS THE END
Seth Rogen and Evan Goldeberg made their directorial debut with This Is The End, an economical movie to make that's enjoyed good success. Most of its money has come from America, but the $96m it's taken there tripled the movie's modest budget. It's not a movie that's travelled well – taking in just $15m outside of America – but it's still proven to be a profitable venture, and one that's demonstrated promise for Rogen and Goldberg behind the camera.
THE SMURFS 2
So confident was Sony that it'd have another hit around the half a billion dollar mark (the gross of the first Smurfs movie worldwide) that it announced The Smurfs 3 even before The Smurfs 2 was in cinemas. But off the back of rotten reviews, and Despicable Me 2's dominance of the family market, The Smurfs 2 has stumbled.
It's not stumbled massively, and it's mainly stumbled in America, where it's not crossed $50m at the time of writing. The movie's gross stands around $160m though, and that's less than a third of the first movie's. Furthermore, the movie cost over $100m to make. All of that isn't likely to stop Sony making The Smurfs 3, but it's surely made a few meetings happen. Maybe making better sequels should be on the agenda. Talking of which….
THE HANGOVER PART III
Comfortably the worst movie of the summer. The Hangover Part III was a complacent, unpleasant, unfunny and predominantly dull movie, kicking any life left out of a franchise that used to be quite funny. Bizarrely, audiences, to a degree, agreed. The movie still grossed $350m worldwide, but it was a long way off the numbers of The Hangover Part II. In the US, it took less than half of its predecessor's gross, and taking worldwide numbers into account, it came up over $200m less. That's over a quarter of the last movie's audience voting with their feet, and hopefully giving a proverbial bloody nose to the creative talent behind the movie.
Everything that's wrong with modern day Hollywood comedies is wrapped into The Hangover Part III. It's turned a profit, but may the franchise please, please, please die here.
THE INTERNSHIP
Hollywood's comedy machine learned a valuable lesson this year, and it's this: two hour product placement movies, without many jokes, are not a good idea. As such, The Internship – which reunited Vince Vaughn and Owen Wilson – was savaged both for its uncritical promotion of Google, and also for being a pretty arduous, unfunny two hours. That said, it cost under $60m to make, has taken $75m worldwide at the box office, and its home release will move it into profit. The numbers may just discourage others from following a similar path in the future. Hopefully.
TURBO
DreamWorks Animation has been making changes in its marketing department, and off the back of Turbo's box office performance, that's not a surprise. Turbo is a fine movie, with more character and spark than Cars, yet without the fuel in the tank to take on Despicable Me 2. As such, its US take is around $75m. This comes off the back of the excellent Rise Of The Guardians also barely scraping past $100m in the US. The Croods, arguably the weakest of the firm's last three releases, is the one that went on to be a big hit (with a sequel on the way), but that was released in much clearer waters. Turbo, meanwhile, has the lowest US gross ever for a DreamWorks computer animated feature. It doesn't deserve that.
So where next? Next summer, the firm is loading up the How To Train Your Dragon sequel, which is a sure fire hit. Mr Peabody & Sherman is up next though, and this one's more of a gamble. It's barely noticed, but DreamWorks Animation has been far less reliant of late on sequels, and it'd be a pity if another strong, standalone animated feature underperformed. Off the back of Turbo,  DreamWorks Animation has the right films, but not necessarily the right position of them. Expect the staggered non-US release for the movie to pay dividends though.
AFTER EARTH
You may decide to take the headlines at face value and declare After Earth a flop, but M Night Shyamalan's latest, starring Will Smith, will earn a solid profit for Sony by the time all is done. Furthermore, while its disappointing total in the US – $60m – may lead you to believe that Will Smith's star power is on the wane, the impressive non-US take, which lifted the movie to a near-quarter of a billion gross – tells another story.
In truth, After Earth is a career high for neither Shyamalan or Smith, but then neither is it the outright disaster many painted it as. It's an interesting, problematic movie, from an immense direct who's clearly lost his way.
Still, while you shouldn't expect a sequel, nor should you assume that After Earth's accounts are covered in red ink.
WHITE HOUSE DOWN
A quiet disappointment for Sony. With Olympus Has Fallen having stolen most of its thunder, Roland Emmerich's White House under siege movie had its fans, but not a particularly sizeable audience. It was no cheap undertaking, either. Costing around $150m to make, before marketing and distribution, the movie grossed a disappointing $71m in the US, although its continuing its global rollout now (it makes it to the UK in September). Olympus Has Fallen made more, and was a more economical movie.
For Roland Emmerich, greater riches presumably await with 2015's Independence Day 2, though…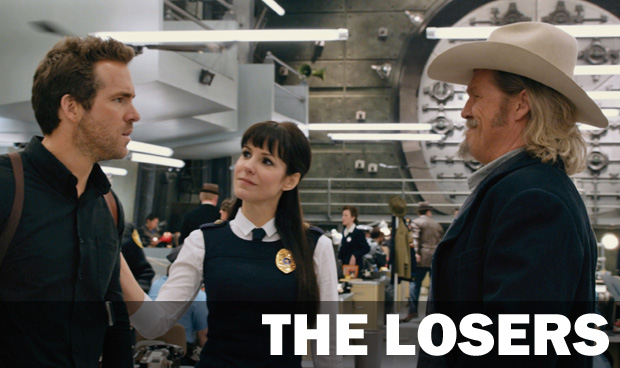 RED 2
Bruce Willis has come in for a lot of criticism this year, not helped by a really shitty Die Hard sequel back in February. RED 2 wasn't a great deal better, then there's been a series of PR oddities, and the news that he wasn't returning for The Expendables 3. Criticising Willis heavily does overlook the fact that he's constantly supported interesting directors over the past decade or two, but then when he sleepwalks through something like RED 2, it's hard to feel too much sympathy. And sleepwalk he does, as part of a decent ensemble, that doesn't recapture the sleeper success of the first movie. RED 2 hasn't broken $100m at cinemas worldwide yet, and barring some home release miracle, it'll mark the end of the franchise. It should do, anyway.
THE LONE RANGER
We've talked about this one extensivel, already, here. But there's little getting away from the fact that The Lone Ranger is the movie that every studio – apart from Disney – is glad it didn't make. Costing well over $200m just for the negative, the movie has been responsible for a nine figure write off on Disney's books this year, and it's called into question the power of the Jerry Bruckheimer blockbuster machine.
A pity. The Lone Ranger has problems that you could fill a website by listing, but you can't accuse it of lacking ambition. It was heavily hurt by opening opposite Despicable Me 2, but it's also the architect of some of its own problems. Tonally troubling for a family movie, it was always a high risk movie. But the thud with which it landed suggests that the big budget, big screen western is a thing of the past for a while now.
R.I.P.D.
The word 'flop' is overused in movie reporting parlance, but it's hard to think of another one to use when chatting about R.I.P.D. Starring Ryan Reynolds and the mighty Jeff Bridges, the movie cost Universal around $130m, but it's only just scraped over $30m at the US box office. Its current worldwide total is $56m, and the UK release has now been put back a further month, to the end of September. It's a project that's going to leave a sizeable dent in Universal's accounts, although given the summer the studio has enjoyed, it can absorb it.