News
The Will Smith ready reckoner
From science fiction blockbusters to Oscar-attracting drama, Will Smith's career goes under the Den Of Geek microscope...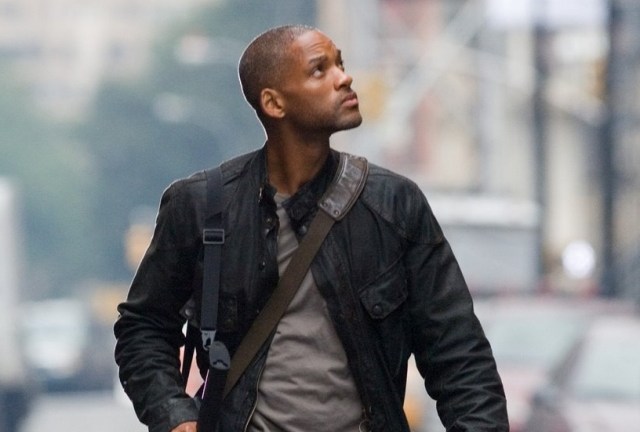 A Hollywood leading man who isn't afraid of lending his name to science fiction projects? Surely it's long overdue that we put Will Smith into the Den Of Geek ready reckoner chair…
Made In America
Tepid comedy with Whoopi Golderg and Ted Danson, most remembered for coming out a week or two after
Jurassic Park
in the UK. Smith has a pivotal supporting role, but the film ain't much cop, or very funny.
Six Degrees Of Separation
Really good little drama that's well worth digging out. Smith has a supporting role.
Bad Boys
Michael Bay and Will Smith's breakthrough film sees the latter in a buddy partnership with Martin Lawrence. Cue explosions. Lots of them.
Independence Day
The monolith of a blockbuster is a film of two halves. The build up is quite extraordinary, even now, but the pay off is simply piss poor. End result? A spectacle, but not a great film. Smith finds time to get married in the middle of it, of course.
Men In Black
Decent enough science fiction comedy, although you can't help thinking there were more laughs that could have been mined from it. A good double act with Tommy Lee Jones, though, and far better than its sequel, which we're coming to shortly.
Enemy Of The State
Smith does his leading man stuff perfectly competently here. The problem though is that director Tony Scott is more concerned with pissing around in the editing suite than putting together a coherent, enjoyable film. A pity.
Wild Wild West
Quite horrifically bad blockbuster, with so much wrong with it, it's hard to know where to start. The tie-in single was the best thing about it. We ain't kidding, either. A huge hit, though.
The Legend Of Bagger Vance
Amiable enough, gentle drama, albeit one that stands little chance of sticking in the head once the credits have rolled.
Ali
Smith's best performance, but the film is a little way behind him. He owns the screen as Mohammed Ali, and richly deserved his Oscar nomination. That said, it's director Michael Mann who has a rare off day behind the camera.
Men In Black 2
Crap sequel, with no new ideas, and simply content to rerun through all that we'd seen before in the original. We should collectively wish that that's the end of the
Men In Black
franchise on this evidence.
I, Robot
Again, a messy science fiction film from Smith, with a third act that really struggles to live up to the premise that's been put in place. It was, however, a huge international hit, and with Smith turning science fiction into dollars, perhaps it's a little churlish to complain. A sequel may be coming, too…
Shark Tale
Basic, run of the mill Dreamworks animated hokum.
Hitch
Passable enough rom-com, a first for its star. It coasts a little too much on Smith's comedy roots, but it ain't too bad a way to spend a couple of hours.
The Pursuit Of Happyness
A strong lead performance, but this true-life drama you can't help but feel was made to win awards, rather than to be admired as a film. It's a bumpy ride at best, although Smith came out of it with another Oscar nomination.
I Am Legend
Great first half, really shoddy second half when the effects kick in. Smith holds his own on the screen pretty much alone for much of the running time, though.
Not seen: Bad Boys II
Agree? Disagree? Head to the comments below to continue the debate…