News
The White Darkness: Antarctica Survival Story Coming to Movies
New Yorker story The White Darkness from David Grann has been optioned by Imperative Entertainment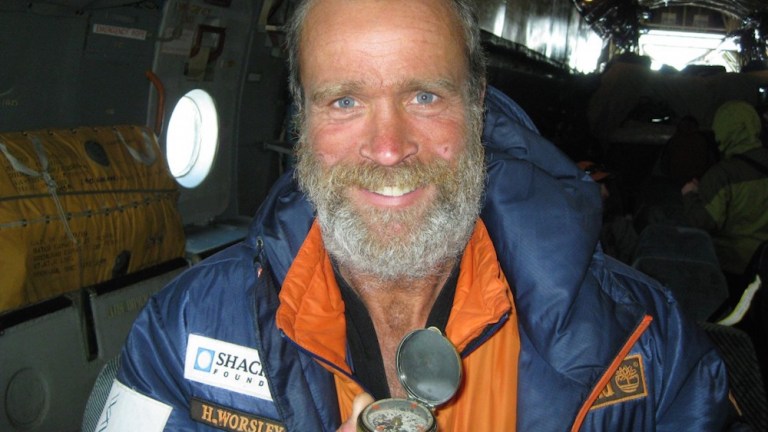 The long form non-fiction story The White Darkness, which first appeared in this week's issue of The New Yorker, has been optioned by Imperative Entertainment to become a feature film. 
The White Darkness comes from reporter David Grann and details the story of British explorer Henry Worsely's 2015 attempt to re-create his hero Ernest Shackleton's journey across Antartica. Worsely's story as told by Grann is remarkable and cinematic, and the New Yorker piece is filled with all sorts of fascinating graphics, documents, and maps to enhance the experience.
Worsely's story is that of intimidating Antarctic geography, inner demons, and ghosts from the pasts. Should make for a boring movie, surely. 
Aside from all that excitement, it's just high time that Antartica had better representation at the movies. One out of the 7 continents at Earth is a North-of-the-Wall style survival gauntlet that only the strongest and most foolhardy attempt to confront. Feels like that should be a more common survival movie trope.
Imperative Entertainment is clearly of the "reality is stranger than fiction" mindset as the young studio has already made an impact with All the Money in the World, which tells the true life story of the "kidnapping" of billionaire John Paul Getty's grandson and brought Kevin Spacey-replacement Christopher Plummer an Academy Award nomination.
Imperative will also be producing another adaptation of Grann's work with Killers of the Flower Moon: The Osage Murders and the Birth of the FBI. Leonardo DiCaprio is attached to star and Martin Scorsese will direct.