News
The Week in New Movie Trailers: Knives Out, Jumanji 3, and More
Did some of this week's trailer offerings pass you by?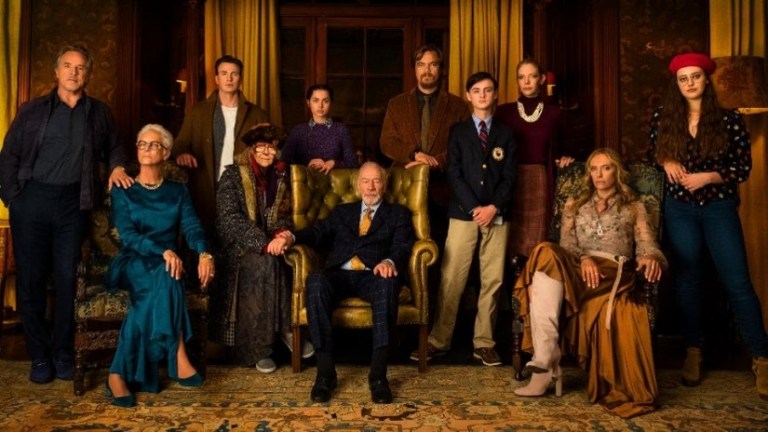 Each week usually brings a fresh batch of trailers designed to lure us into coughing up a bit of cash to see some forthcoming attractions. Sometimes they do the job quite nicely, and for sure there's nothing quite as exciting as a film that comes out of nowhere with a brilliant trailer that takes you from "ehh" to "okay, I'm in" in less than three minutes.
We have to admit, sometimes we miss those old school trailers with the gravelly voiceovers. "IT WAS A TIME OF WAR" that sort of thing. The ones that didn't seem to show you half the movie. A whole lot of trailers nowadays seem to be cut the same way, too – if you notice that obligatory bass drop once, you'll probably notice it forever – but we still eat them up regardless.
Here's a roundup of this week's trailers, just in case you missed any…
Jacob's Ladder
David M. Rosenthal's remake of the 1990 psychological horror Jacob's Ladder has been sat on the shelf for a while, but it'll finally be released this summer.

Mayday
Michael Paré tries to keep things under control on the flight from Hell as passengers start to disappear in this straight-to-DVD effort from Lionsgate.

Luz
A cab driver tries to escape from a woman possessed by a demon in Tilman Singer's indie festival gem.

Knives Out
A modern whodunit spun by The Last Jedi director Rian Johnson packs a whopping cast that includes James Bond, Captain America, General Zod and the headless lady from Hereditary. Yes, we know their real names! Promise.

Driven
Dramedy Driven explores John DeLorean and his iconic (but ultimately cursed) cars and their downfall.

Jumanji 3: The Next Level
The main cast are back with a twist in the sequel to 2017's megahit.

Rabid
David Cronenberg's body horror yuck-fest gets a modern redo from American Mary's twisted sisters, the Soskas.