Features
The Week In Geek Quiz: Wonder Woman, The Mandalorian, Resident Evil 3
Forget about the election for a minute with The Week In Geek Quiz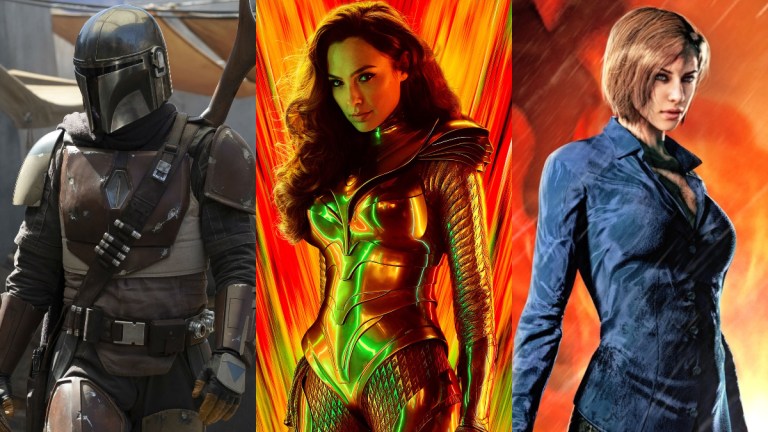 Welcome to our Friday the 13th edition of The Week In Geek Quiz! While the UK reacts to the General Election results, let's take a moment to bury our heads in the nice warm sand of nerdy news. What better distraction could there be than 12 mildly funny questions about the week's geeky goodness?!
In movies this week, there was plenty going on: we saw the first trailers for Ghostbusters: Afterlife and Wonder Woman 1984, and we also published our big list of the top 20 movies of the decade – as voted for by you, our lovely readers! How's that for a timely slice of democracy?
In TV land, meanwhile, we've been gearing up for the launch of the Beeb's new Dracula series, and we also learned that one of Pedro Pascal's body doubles in Star Wars series The Mandalorian has a very famous grandfather. You can also find our rundown of TV shows worth watching this week at this link.
And in games this week, The Game Awards winners were announced and the next-gen Xbox console was revealed. We also heard that some LucasArts fans are making their own point-and-click Indiana Jones game, and Resident Evil 3 is officially getting a remake over at Capcom.
If you've got the nerdy knowledge to answer some questions about topics like that, try your luck in the widget below! And please feel free to tell us your score in the comments and share this quiz with one of your fellow geeks. Have a nice weekend, too!