Features
The Week In Geek Quiz: The Testaments, Gears 5, It Chapter 2
Tickle your brain with our variously challenging noggin scratcher. Or just take our quiz.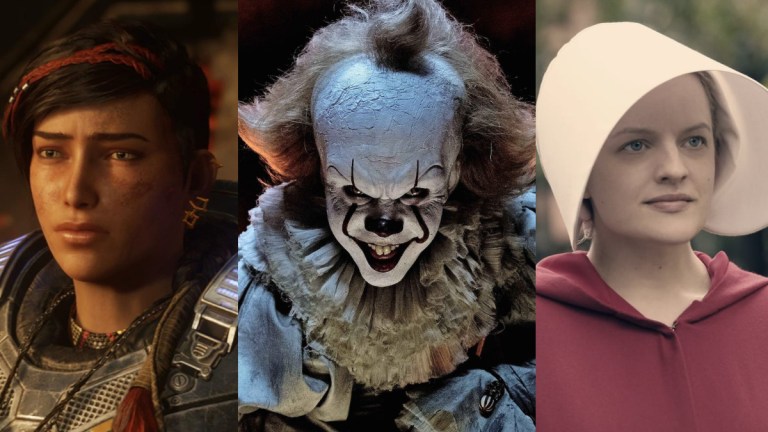 Welcome to your Friday! We trust this Friday is treating you well.
However the week has treated you, perhaps a small Friday interlude could be in order? An interlude of a quizzical nature perhaps? An interlude with one eyebrow raised, if you will. An interlude with its index finger pressed lightly to its bottom lip.
It is time, as you must have guessed (and if you haven't we don't fancy your chances in the quiz…) for our Friday pop culture challenge otherwise known as The Week In Geek Quiz.
This week we are mostly pondering the enduring power of scary clowns, with the release of It Chapter Two (here's our review). Also, Bad Boys 3 has a trailer, have a little look if you will. Furthermore The Testaments, the follow up to The Handmaid's Tale is in development (under his eye), and Will Poulter has been cast in Hulu's The Lord Of The Rings series (he was once in the frame to play Pennywise, you know). In the world of games, Gears 5 has entered early access and Jedi Knight 2 is coming to PS4 and Nintendo Switch. So you'll agree there's a lot going on.
So much is going on, in fact, that the Den Of Geek team really wants a little nap. But it's not nap time yet! No. It's quiz time.
Pit your wits and let us know how you got on in the comments…