Features
The Week In Geek Quiz: Star Wars, Marvel, Breaking Bad!
Let's get down to quizniz! How will you fare in this week's geeky brain-teaser?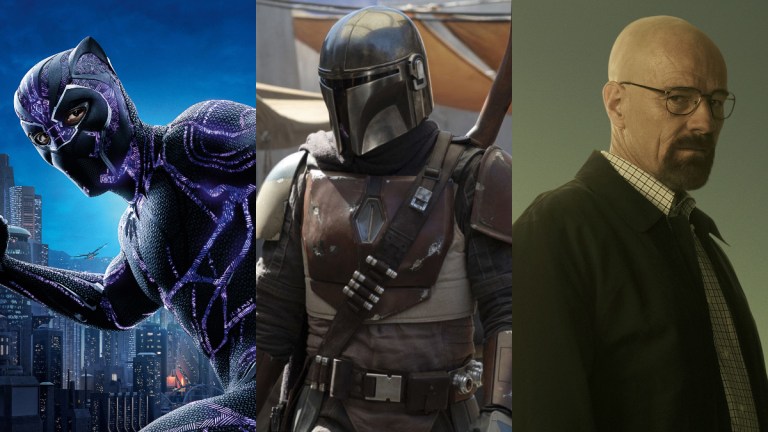 Are you ready for a brain-teaser like no other? Can your brain withstand 12 whole questions about the geeky news of the week? Would asking a third rhetorical question at this point feel like overkill? Ah well, we did it anyway.
You've joined us here at the end of another seven-day period that we commonly refer to as a working week. We've been bringing you news, features and reviews about all the latest bits and bobs from the wide multiverse of geekdom: in movies land, we saw new footage from Star Wars: The Rise Of Skywalker and an announcement for Ryan Coogler's Black Panther 2; in telly world, D23 gifted us with a new trailer for The Mandalorian and the announcement of a She-Hulk series; and in the gaming realm, we reviewed the new horror game Man Of Medan and spilled the beans about the upcoming Avengers title.
With all of that and more to look back on, we've melded our minds together in the Den Of Geek office and allowed a barrage of questions to splurge joyfully out of our ears. If you reckon you can tackle these tricksy queries, try your luck in the snazzy quiz widget below…
How did you do this time? Let us know in the comments, if you like! And if you've got any feedback about these quizzes, do let us know. And please do feel free to share this webpage with a friend if you think they'd like it – we'd really appreciate it if you did! And we'll see you back here next week for more…