Features
The Week In Geek Quiz: Star Trek, Jurassic Park, The Irishman
Take a break from the Black Friday chaos with our latest noggin-bothering quiz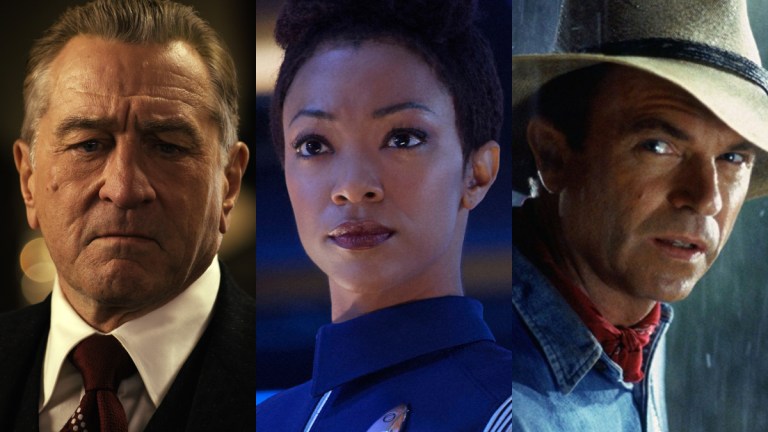 Friday is upon us! And not just any Friday, but Black Friday – we've got a roundup of the greatest geeky deals over at this link. But our search for nerdy bargains will not hold us back from our sacred end-of-week tradition: it's time, once again, for The Week In Geek Quiz.
As ever, you can expect 12 questions about the week's entertainment news, ranging from the silly to the mildly difficult. And if you get full marks, you earn not just our respect, but also… oh wait, hang on, no it's just our respect that you get. You can treat yourself to a biscuit if you've got any, but that will have to come out of your own biscuit budget. (Everyone has one of those, right?)
There's been lots of stuff going on this week, despite the fact that our American cousins are off for Thanksgiving. In movies, The Irishman landed on Netflix and we heard that Michael B Jordan has pitched a Superman movie. In TV, M. Night Shyamalan's Servant was renewed for a second season, and E4 confirmed its start date for the Freeview airing of Star Trek Discovery. And in games, we learned more about Jurassic World Evolution's big Jurassic Park DLC and reviewed Star Wars Jedi: Fallen Order.
If you reckon you can answer some questions about those sorts of topics, pit your wits in the widget below. Have a nice weekend, and feel free to let us know your score in the comments afterwards! Good luck to you…