Features
The Week In Geek Quiz: Marvel, Sarah Connor, Red Dwarf!
As we head of to MCM London Comic Con for the weekend, here's a quizzical recap of the week's nerdy news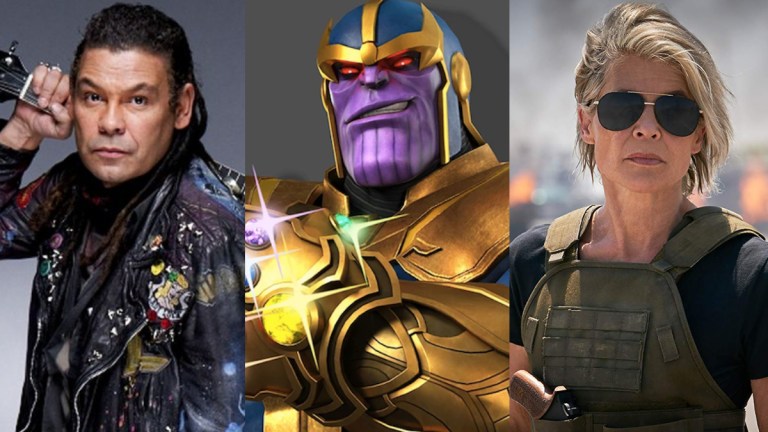 It's quiz time again, which means another nerd-tastic week has been and gone! These last seven days have certainly served up their fair share of geeky treasures: our tear ducts swelled at the final trailer for Star Wars: The Rise Of Skywalker, our hearts grew when we heard that fans have rebuilt a classic Blade Runner PC game from scratch, and our eyeballs engorged at the epic sight of the Watchmen series on Now TV.
And that's not all! We heard that TV big-wig might be stepping down at Marvel, and we also saw an awesome fan mod that splices Thanos into Nintendo's Super Smash Bros Ultimate game. We also reviewed the newly released Terminator: Dark Fate movie, and rejoiced at the news that a feature-length Red Dwarf special is on the way. We've condensed all of this pop culture chaos into a little quiz below – it's stuffed with silly answers that we hope you'll enjoy.
This weekend, for a change, we aren't just retreating to the sofa. You'll find us at MCM London Comic Con on Friday, Saturday and Sunday, hosting a Chill-Out Zone in partnership with Channel 4's The End Of The F***ing World series two. We'll also be handing out the latest issue of our print magazine for free – it's exclusive to Comic Con, but you can check out our mag's snazzy cover on Twitter! So, if you're going to be at the con, keep an eye out for our Den Of Geek polo shirts and be sure to say hello if you spot us!
Without further ado, though, let's get quizzing. Reckon you can get full marks this time?