Features
The Week In Geek Quiz: James Bond, John Connor, Wurzel Gummidge
Name a more iconic trio than that! We'll wait. Also, have a go on our quiz?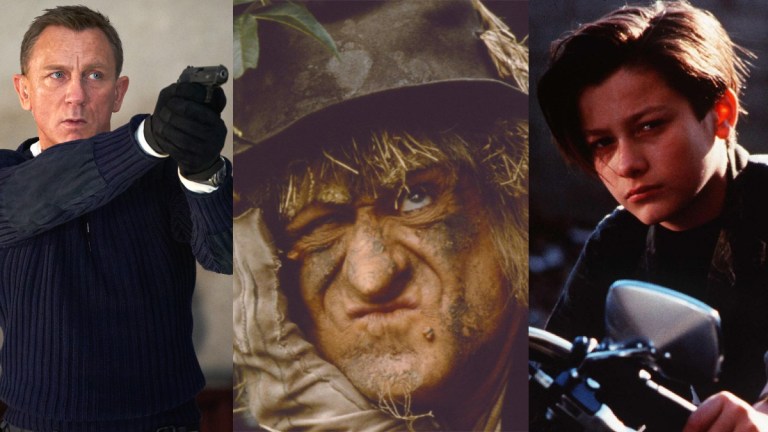 Hello, and welcome to the Friday after Black Friday, or as we like to call it… just a normal Friday. Before we head into a weekend of mooching about and starting to think about Christmas present ideas, it's time to round off another working week of nerdy nonsense the way that we always do: with another edition of The Week In Geek Quiz!
In the wacky world of movies this week, we had a brace of massive trailers: both Marvel's Black Widow and the James Bond franchise's No Time To Die received their first proper promo videos, with each of those films giving us something to look forward to in the new year.
In telly town, meanwhile, The War Of The Worlds rounded up its run on the BBC, and the Beeb also set its release date for the Worzel Gummidge remake. We also put together a massive preview for the impending Arrowverse crossover event, so click that link if you need help getting up to speed for that.
And in our gaming nook, we marvelled over just how powerful the sentient tree Sudowoodo can be in Pokémon Sword and Shield, and we also sang some praises about the new Terminator: Resistance game.
Topics like that will be popping up in our quiz this week, alongside a fair amount of silly answers and a couple of potentially tricky bits. Have a go in the widget below, and please feel free to let us know your score in the comments after…