Features
The Week In Geek Quiz: Greedo, Doctor Who, Olivia Colman!
Will you snare a perfect score in this week's nerdy quiz? Try your luck here...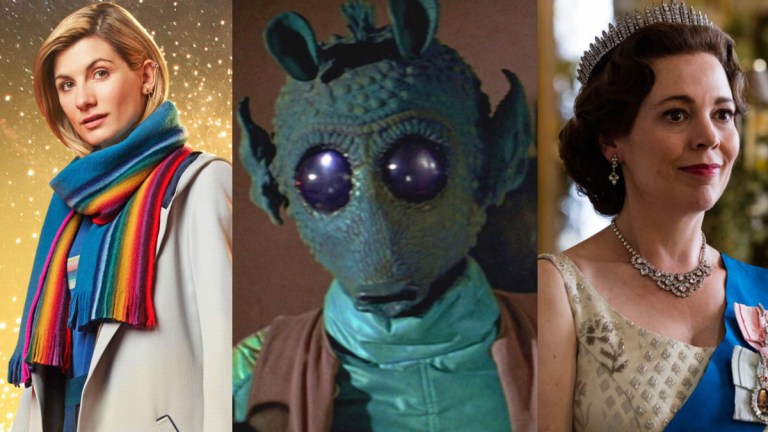 As we look ahead to a lazy weekend on the sofa, it's time to cast our minds back through the last seven days for The Week In Geek Quiz. We've mined this week's steaming pile of hot nerdy news to find and refine 12 pop-culture quiz questions that will test your geeky knowledge and your ability to spot a silly answer that we made up to try and make you laugh.
This week's launch of Disney+ in the USA gave us cause to lament the service's delay in coming to the UK, but it also gave us some epic morsels of movie news: we got our first look at George Lucas's latest version of the 'Han Shot first' scene in Star Wars: A New Hope, and we also got to see a deleted scene from Avengers: Endgame starring 13 Reasons Why actress Katherine Langford. 
Meanwhile, in TV land, we learned about the writers and directors of Doctor Who series 12, and we also heard that Henry Cavill's The Witcher series has already been renewed for a second season on Netflix. Oooh, and also, The Crown returns this week – that's something to be excited about!
And in our gaming nook, it was impossible to ignore the launches of both Star Wars Jedi: Fallen Order and Pokémon Sword and Shield, and we also looked back over classic Star Wars Episode I games and reviewed the new Doctor Who VR game.
If you think you've got what it takes to answer some questions about topics like that, here's your chance to prove your skillz. Good luck….