Features
The Week In Geek Quiz: Grease, Star Wars, Keanu Reeves!
Can you tell the difference between a made-up answer and the truth of this week's nerd news?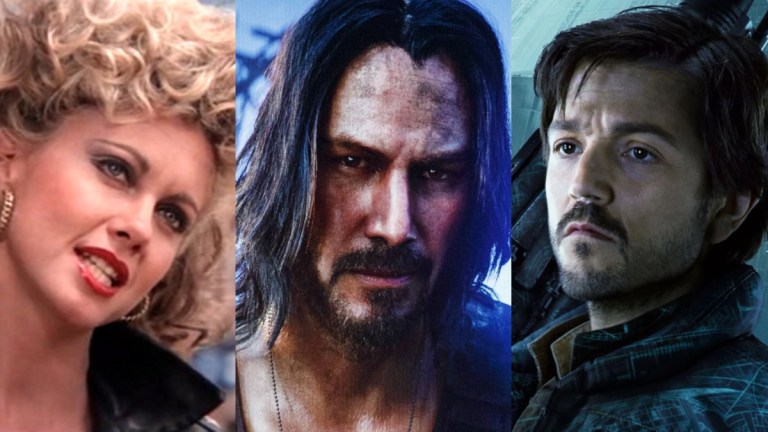 Another week is drawing to a close. If you were wondering, it was the 42nd one of the year. How about that? Ten more to go before we move into the futuristic-sounding year of 2020. Presumably, our jetpack and hoverboard will be dispatched shortly.
But when we're not longing for sci-fi tat to show up in the post, we like to mark every Friday here at Geek Towers with a short burst of silly fun. It's called The Week In Geek Quiz, and it consists of 12 questions that link (sometimes very tenuously) to the week's nerdy news.
This week, as with every other, we've had plentiful geeky titbits to mine for inspiration: in movies land, an actor has been cast as The Riddler for Matt Reeves' The Batman film, and we interviewed the director of Zombieland: Double Tap; in telly stuff, we cheered at the announcement that Star Trek: Discovery is headed to E4, and we reviewed the first episode of His Dark Materials; and in games world, we previewed a new Nintendo Switch fitness game and reviewed Tom Clancy's Ghost Recon Breakpoint.
There was also Star Wars stuff going on, with Rogue One's Tony Gilroy signing up for the Cassian Andor TV show and Den Of Geek US sharing an in-depth preview for Star Wars Jedi: Fallen Order. Oh, and we sent our next print magazine off to the printers – look at for it at MCM London Comic Con, later this month, if you're going!
In amongst all of this busy-ness, we found time to whack our heads together and see what quiz questions and silly answers would plop out. Here is the result…