Features
The Week In Geek Quiz: Face/Off, Hawkeye, John Wick Hex
12 questions. 48 answers. One shot. Can you get full marks?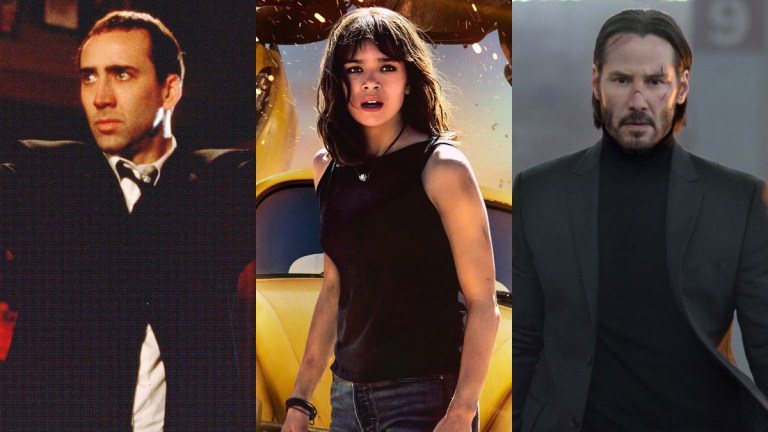 FRIDAY isn't just the name of an Irish A.I. in the Marvel Cinematic Universe movies, you know. It's also a day of the week, and here at Den Of Geek Towers, we always like to mark it with a quiz. This is our weekly slice of silly fun that allows us to round up seven days of geeky goings-on with 12 questions that will tickle your brain.
This week has been a busy one. (Aren't they always?) But before we put our feet up for the weekend, let's look back over some of the biggest breaking news and other things that we wanged on about: in movies, we reported on the Face/Off remake and J.J. Abrams' big new deal with WarnerMedia; in TV, we reviewed the Downton Abbey movie and marvelled at the news that Hailee Steinfeld could be Kate Bishop in the Hawkeye TV show; and in games, we published a preview of John Wick Hex and cast an eye over some forgotten PlayStation exclusives. We also had a nice meeting, to which Louisa brought some lovely biscuits.
You won't find any questions about biscuits here, though. (Although maybe we should make a biscuit quiz for another day?) This brain-teaser is all about the week in geek, and the time has come to pit your wits in the widget below and see how you get on. When you're done, please feel free to tell us your score in the comments along with any feedback you have, and we'd really appreciate it if you could share this quiz with a chum. But most of all, have a nice weekend!