News
The Void: New Trailer Promises Gory Homage to 80s Horror Movies
A creepy cult is the least of your worries in the latest trailer for the 80s-inspired horror film, The Void.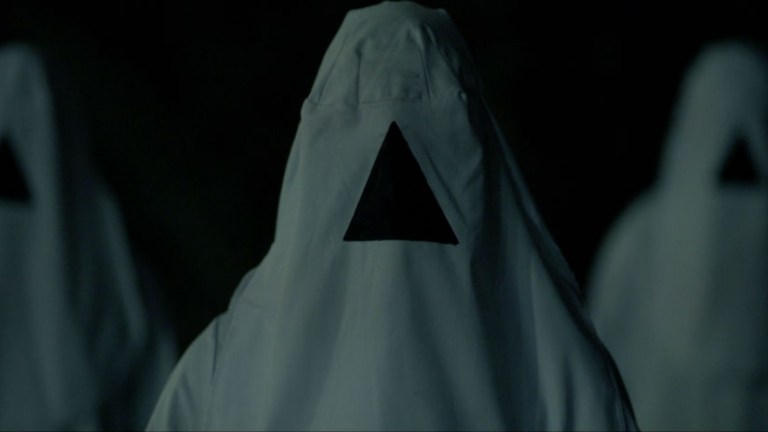 Paying homage to 80s horror is a very popular trend at the moment, thanks to things like Stranger Things, a nostalgia piece about a group of nerdy kids growing up in the age of E.T., Poltergeist, and The Goonies. While that show is infinitely adorable in its approach, there's nothing quite as heartwarming in The Void, a new horror film that nods heavily to 80s gorefests. 
Creepy cults, tons of monsters, and an obsession with triangles are only the tip of the iceberg in The Void, which tells the story of a group of people stuck in a hospital during the night shift after a bunch of killer men in robes surround the building. The new trailer also suggests that there's a lot of blood and guts involved. Check out the video below (if you dare):
Yeah, there's a lot going on here…
Here's the synopsis:
When police officer Carter discovers a blood-soaked man limping down a deserted road, he rushes him to a local hospital with a bare bones, night shift staff. As cloaked, cult-like figures surround the building, the patients and staff inside start to turn ravenously insane. Trying to protect the survivors, Carter leads them into the depths of the hospital where they discover a gateway to immense evil.
The Void is directed by Jeremy Gillespie and Steven Kostanski. It stars Aaron Poole and Kathleen Munroe. The film is out in theaters and on VOD on April 7.