News
The Uwe Boll ready reckoner
Sarah watches every Uwe Boll film she can get her hands on, so you don't have to. Or at least so you'll know which one to start with...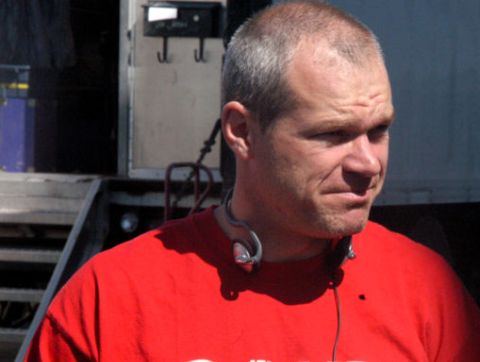 A lot of people say Uwe Boll is the worst director of all time. But, for the most part, they haven't seen more than one or two of his movies – if they've actually bothered to watch any at all! I, on the other hand, have watched pretty much all of the films that are available in the UK – plus some that aren't, and some that have only done festival rounds. Because I'm just that dedicated.
Here's the rundown:
Barschel – Mord in Genf? (1993)
Not a particularly strong start, this short film is about a director who wants to make a film about the alleged murder of German politician Uwe Barschel. It might have been better to actually make a movie about Uwe Barshel, to show rather than tell some of the conspiracy theories surrounding his death. This movie is mostly just people sitting in rooms spouting exposition. Disappointing.
Das Erste Semester (1997)
The First Semester
is a typical university comedy – a young man makes a deal with his rich grandfather that he'll pass two courses and get a steady girlfriend by the end of his first semester, and in return he'll inherit tons of money. Stupidity and scatological humour ensue; the first half is surprisingly diverting, but it's a little too clichéd to be worthwhile.
Blackwoods (2002)
A pretty run-of-the-mill slasher in the woods story. Um. Yeah, that's pretty much all there is to say about this one. You'll find it in a bargain bin at your nearest service station. Unremarkable in the extreme, though not actually offensive.
House of the Dead (2003)
The movie that kicked off the anti-Boll crusade,
House of the Dead
is actually one of my favourite films. It's full of daft zombies and bullet-time kung-fu and stupid teenagers and Star Trek in-jokes and I just… love it.
Alone in the Dark (2005)
Unredeemably bad.
Alone in the Dark
is overly convoluted nonsense with nothing to distract you from the awfulness of the script. And the acting. And, oh, the acting. The acting is … well, the adjective that describes how terrible the acting in this is hasn't been invented yet, but it's bad. Pass.
BloodRayne (2005)
BloodRayne
is infinitely more interesting, with lots of gore and a vampire Meatloaf surrounded by vampire prostitutes. Played by real prostitutes. Shot on location in Romania,
BloodRayne
throws out the plot of the videogame and invents an entirely new background for the half-human half-vampire of the title. Campy, but fun.
Seed (2007)
When a serial killer survives two attempts to execute him in an electric chair, the authorities daftly decide to bury him alive again. Sounds silly, but there's some really and truly horrific gore and nastiness in this movie. It's hard to watch, but intentionally so. The PETA footage is pushing it, mind you.
Postal (2007)
Genuinely hilarious,
Postal
sends up everyone and everything imaginable – and manages to make a couple of political points along the way, too. It's Boll's masterpiece, his best film to date.
BloodRayne II: Deliverance (2007)
A phoned-in sequel produced solely for the money, there are nevertheless a couple of hilarious moments in this, but it's not worth the pain of getting to them. Everyone in this movie looks like they're suffering, which, filming in the middle of a Vancouver winter, they probably were.
Not seen: German Fried Movie, Sanctimony, Heart of America, In The Name of The King