Features
The underrated film performances of 2011
Who failed to get the attention they deserved among the more recognised turns of 2011? Here's Mark's pick of last year's most underrated performances…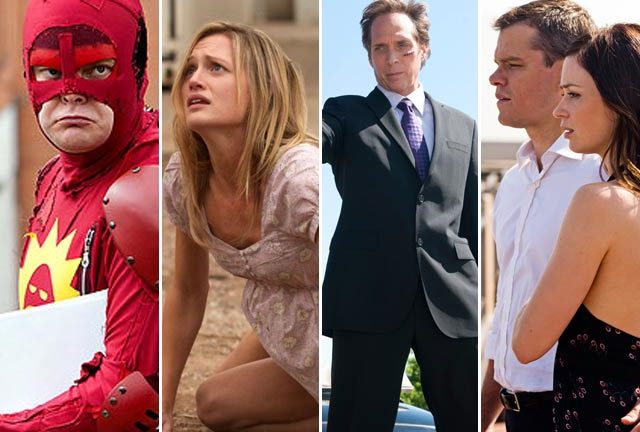 As ever, last year saw its fair share of justly praised film performances, but inevitably, a percentage of overlooked moments of acting brilliance, too. Jean Dujardin's silent performance in The Artist, and Meryl Streep's uncanny version of Thatcher are touted for Oscars, but great performances in genre fare, or in films that were released earlier this year are seldom mentioned.
Here, I've tried to pick out turns that either went unnoticed in most reviews, or simply should have gotten more praise. Awards are ultimately arbitrary, but here's hoping this list of ten performances, some of which you might have forgotten, means even half as much as a Golden Globe…Matt Damon and Emily BluntThe Adjustment Bureau
Putting two actors in one entry may seem like cheating a little bit, because these two are visibly making each other better in every frame they share in The Adjustment Bureau. It's what turns one of the most chaste screen romances of 2011 into the most passionate.
Damon is a likeable politician (that rarest of beasts) as David, and Blunt went into intensive dance training in order to make her performance as Elise more credible. But the relationship between the two is what the entire film hinges on, and their electric chemistry allows you to root for them completely. Scorching, sweet, and everything in between.Hayley AtwellCaptain America: The First Avenger
Agent Peggy Carter manages to steal the movie from Captain America himself, and that's due to Hayley Atwell's performance. In appearance, she might fit the profile for a superhero love interest – flipping gorgeous – but her character arc is one of the most engaging parts of Marvel's wartime romp.
Giving the love interest an actual character arc should be par for the course, rather than something to praise on high, but remember how Jane Foster fell short of that mark in Thor? Between the strength of Peggy's character development and the spunky performance by Atwell, Captain America: The First Avenger does a much better job. She's not best served by the need to set up Cap for The Avengers – if Peggy does appear there, in some kind of tragic, contemporary post-script, it will be a shame that Atwell won't be playing her.
Kerry BishéRed State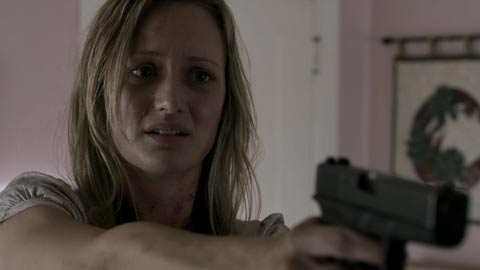 There's a case to be made that many deserving performances in Kevin Smith's incendiary horror flick have been overlooked, including Michael Parks' unforgettable turn as the despicable Abin Cooper, and John Goodman's role as tough-as-nails ATF agent Keenan. But the actor with the hardest job is probably Kerry Bishé, who plays Cooper's granddaughter Cheyenne.
As the chaos ramps up, and every character seems pretty much irredeemable, Cheyenne is the one character to whom you're really drawn, in a certain, crucial passage of the film. Bishé, probably best known for her role in Scrubs, gives a powerful and emotional performance, as a character whose motives and actions are just as troublesome as everything else in this perplexing film.Bryan CranstonDrive
Director Nicolas Winding-Refn seems to think his film is many things, including, oddly, an homage to John Hughes. He's also compared it to a superhero movie, in which the Driver is the hero, with the scorpion-emblazoned sports jacket as his costume and the mobster, Bernie Ross, his nemesis. Happily, Albert Brooks is getting some awards buzz for playing Ross, but what of Bryan Cranston, whose Shannon is arguably the film's Alfred the butler?
I've been a fan of Cranston since watching him in Malcolm In The Middle, and his presence as a tragic figure in Drive gives much emotional weight to what is, if we're honest, quite a clinical film. The little idiosyncrasies in his performance, like the limp that we're told is an after effect of his pelvis being broken, make this among his best, and exemplifies what Cranston does best: steal the show in what could be seen as a thankless role.William FichtnerDrive Angry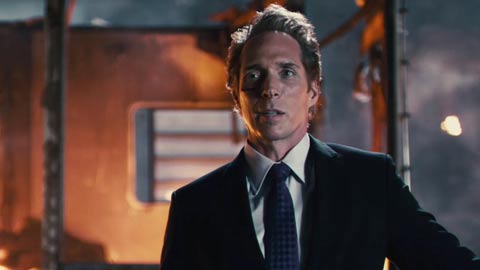 If there's one thing that we film geeks must have gotten sick of this year, it's watching Nicolas Cage sleepwalk through his movies. It's infuriating that he can go from starring in Kick-Ass and Bad Lieutenant one year, to picking up pay cheques from Season Of The Witch and Trespass in 2011. And few films needed a mad, energetic Cage performance like Drive Angry did. Luckily, there was another barnstorming performance to liven things up.
William Fichtner plays Satan's right hand man, the Accountant, and he has a hell of a good time doing it. In fact, Cage is dead weight in a film that also includes vital turns by Billy Burke and Amber Heard, but Fichtner is the one who commands your attention in every scene he's in. It's a much deserved showcase role for a genre stalwart, but he deserved a better film, too. I'd even stump up cash to see a Drive Angry spin-off, if it were simply called The Accountant.
Joseph Gordon-Levitt50/50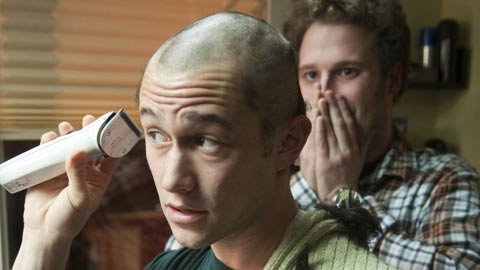 Kudos should be given to Levitt's stellar performance as a young man with cancer, but strictly speaking, I'm not sure that a Golden Globe-nominated performance can be called underrated. He still makes the list, because I'm not counting it unless he wins – the Hollywood Foreign Press Association nominated The Tourist for a Golden Globe, for Best Comedy Or Musical, and Levitt's performance is worth much more than a Golden Globe nomination.
In the midst of 50/50's astonishingly precise balance between comedy and drama, perhaps Levitt has the hardest job of all as Adam. He lives a very healthy life, but his indignation at the injustice of having cancer at his young age doesn't immediately manifest. He spends much of the film as a very nice but unexploded rage-bomb, and when the tears come, you'll remember how much the film made you laugh, too.
Rebecca HallThe Awakening
The Awakening was clearly the best BBC drama pilot to make it to the big screen this year, but its structural shortcomings were no fault of the concept, nor of the brilliant Rebecca Hall. Her Florence Cathcart was one of the year's best heroines – hell, one of the year's best characters, full stop.
She's certainly a complex lady, and more than purely sceptical. She travels the land, exposing those who would prey on the superstitions of the bereaved, while desperately hoping to find some shred of evidence that ghosts exist. This should definitely have said "six seasons and a movie" to some discerning BBC drama commissioner, but it's equally enjoyable to see her at work during The Awakening.Liana LiberatoTrust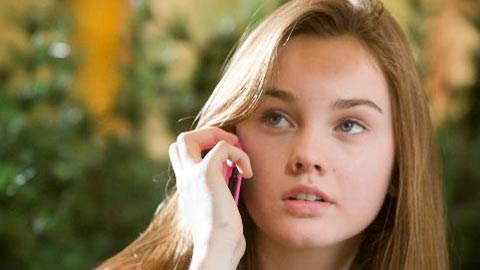 Clive Owen also excelled in this troubling but tactful drama, directed by David Schwimmer, but it was 15-year-old Liana Liberato who really blew me away. She plays Annie, who gets a new computer for her birthday. She befriends a boy online, and he initially tells her that he is the same age as she. Then he says he's 20 years old. And then he admits to being over 25. Things get worse when Annie meets her friend in person, and the rest of the film unfolds around her devastated relationship with her father, played by Owen.
Liberato had the misfortune to appear in one of those sleepy Nicolas Cage films I mentioned, Trespass, which didn't give her half as much to do as her role in Trust, as a girl traumatised by her relationship with an online predator. Amidst the new media anxiety embodied by her father, Liberato always reminds us that there is still a damaged young woman at the centre of the horrendously paranoid aftermath.John LithgowRise Of The Planet Of The Apes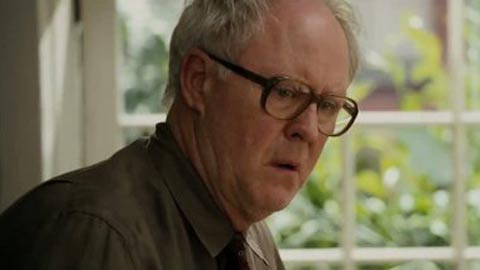 While Andy Serkis gives another incredible performance as Caesar, many have overlooked the role that John Lithgow plays in Rise Of The Planet Of The Apes. Sympathy for Charles Rodman, who is suffering from Alzheimer's syndrome, is established early on in the film, characterising him beyond his affliction.
He's even more of a tragic figure than many screen characters like his, because the second act sees him temporarily restored to his old self, and it's even more heartbreaking when that is once again snatched from him. And as convincing as Caesar is, let's not forget that everybody on set would have been acting opposite Andy Serkis in a gimp suit. Lithgow, however, is masterful in the scenes where he befriends the ape, which are cause for celebration all on their own.Yasmin PaigeSubmarine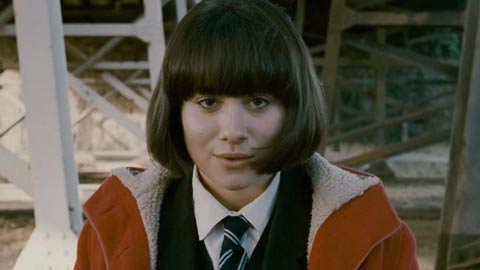 The stock character of a manic pixie dream girl is often found in mumblecore films, and has regrettably become synonymous with the lovely Zooey Deschanel. In Submarine, Yasmin Paige graduates from her CBBC beginnings in The Sarah Jane Adventures to play Oliver Tate's idealised love interest, Jordana.
In a film that takes place entirely from Oliver's point of view, with his self-centred conception of the world, Paige's is a boisterous and enrapturing turn. Dressed to evoke Don't Look Now, as opposed to (500) Days Of Summer, Jordana is as unconventional and memorable a leading lady as Richard Ayoade's film is achingly romantic.
Rainn WilsonSuper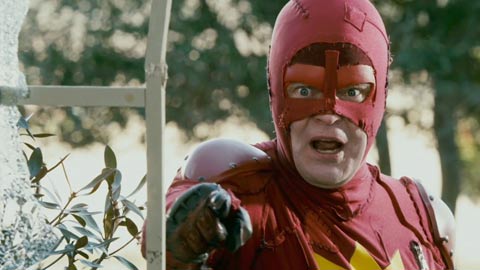 More famous as Dwight Schrute in the American version of The Office, I only remembered Wilson in the cinema as the "funny" astrophysics professor in Transformers: Revenge Of The Fallen. Happily, that changed with Frank D'Arbo, aka The Crimson Bolt, and a great showcase for Rainn Wilson, the dramatic actor.
It's not that Super is without comedic moments, as Frank charges into acts of hideous comic hyper-violence while bellowing, "Shut up, crime!" The film's seismic tonal shifts also give Wilson a chance to emote, and he's equally as capable of breaking down in gut-wrenching angst as he is at bopping someone's skull open with a pipe-wrench. Hopefully, he'll get more roles like this.
I for one was frustrated to see that these performances didn't get more attention, so if you've any suggestions of your own, feel free to leave your suggestions in the comments. Let's see if we can't get them an award nomination of some kind…
Follow Den Of Geek on Twitter right here. And be our Facebook chum here.