News
The underappreciated film gems of 2011
As the world puts together its 'best of 2011' round-ups, we salute the films that deserve just a bit more love than they're getting...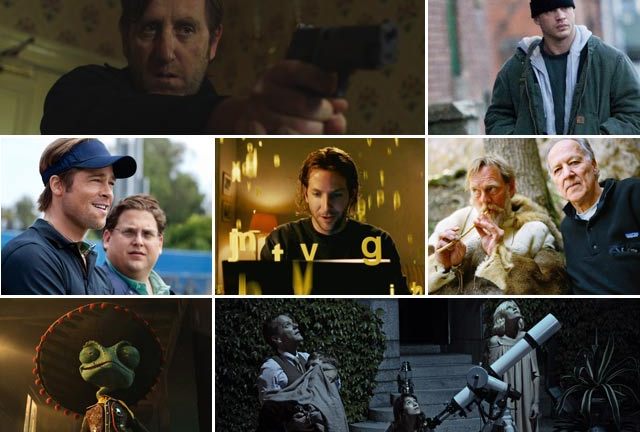 Next week, we'll be bringing you our film of the year round-up, as voted by the many people who contribute to Den Of Geek. Of course, democracy has its problems, in that it means that some lesser-seen films don't tend to gravitate up such lists, and with that in mind, we wanted to take some time to salute the many cinematic treats that many not be winning all the awards and the plaudits come end of year round-ups, but really deserve seeking out.
In alphabetical order, then… Another Earth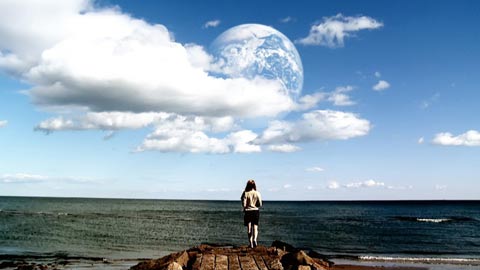 Intelligent, atmospheric and thought-provoking: it's remarkable just how much director Mike Cahill managed to achieve in this low-budget debut feature. Brit Marling delivers a vulnerable and honest performance as Rhoda, a young girl whose drunken mistake ends up ruining the life of composer John (an equally excellent Willam Mapother). Then, as Rhoda emerges from prison several years later, the outside world is just coming to terms with the sudden appearance of a planet identical to its own.
The possibility of another Earth, populated by exact doubles of our own planet's inhabitants, is only lightly touched upon in this moving, quiet drama – but then, that's what makes it so enthralling. Rather than spelling its notions out in big capital letters, Another Earth explores its mysteries with an assured lightness of touch – and that's why, for us, it's among the best sci-fi movies of the year.
Attack The Block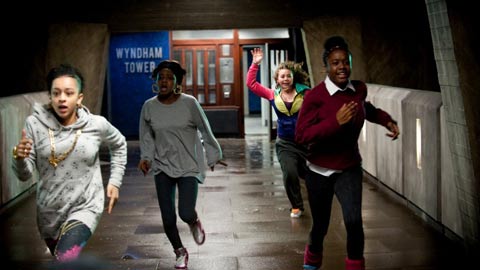 Joe Cornish was linked at one stage with directing Die Hard 5, and given what he managed with limited resources on his feature directorial debut, Attack The Block, it's unsurprising. Rarely have teeth been as unsettling as Cornish makes them in his film, but there's a lot more to Attack The Block than that. Cornish paints characters whose morality deliberately makes them tricky to root for at times, and the three dimensions to his characters pay dividends when all hell eventually breaks loose.
Keep an eye on whatever Cornish decides to direct next. On the basis of Attack The Block, it's going to be worth picking a ticket up for.
Cave Of Forgotten Dreams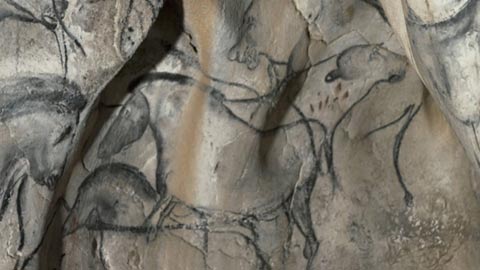 For decades, Werner Herzog has chronicled the exploits of eccentric, strange and quixotic characters. This feature, about a network of French caves and its wealth of beautiful, 35,000 year-old animal paintings, is a documentary as only Herzog could make it – he not only captures the spectacular cave art, commenting on everything in his soothing voice, but also interviews some of the numerous experts and eccentrics who investigate and preserve them, including a former circus performer and a flute-playing man clad in deer skins.
Cave Of Forgotten Dreams is also one of the few films we've seen this year that uses 3D in an original and effective way – and given that these caves are carefully sealed off behind a door like a bank vault, this is the closest most of us will ever get to experiencing these pieces of ancient art at first-hand. It's such a shame, then, that this magical documentary didn't enjoy a wider theatrical release in the UK, because it needs to be seen on a big screen, in the dark, and in 3D.
The Guard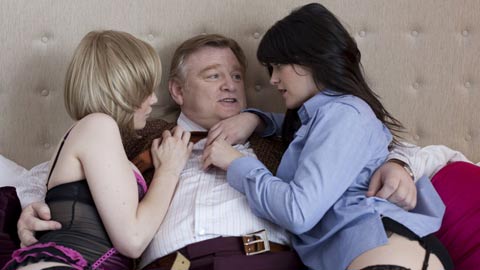 A film whose chance of appearing on more democratically-chosen top ten lists was seemingly damaged simply by not enough people getting to see it, The Guard is comfortably one of the funniest films of 2011. And one of the most politically incorrect. And one of the best written.
What powers it is an outstanding leading turn from Brendon Gleeson, as a laid-back Irish policeman, set against Don Cheadle's more abrasive, more urgent FBI officer. The clashes between them, as they attempt to solve a case together, are golden, and the script is littered with some of the finest cussing this side of In Bruges.
If there were any justice, Gleeson would get an Oscar nomination for The Guard to go with his Golden Globe nod, as would writer and director John Michael McDonagh. Here's hoping they get the recognition they deserve.
Hanna
There's a fantastically cool European vibe to director Joe Wright's Hanna, a kind of off-beat teen Bourne about a 16-year-old girl (Saoirse Ronan) who lives with her ex-CIA dad (Eric Bana) in a remote, icy part of Finland. Suddenly flung into the built-up world, the genre switches to chase thriller, as Hanna gradually learns about her past while remaining a few steps ahead of evil CIA officer, Marissa (Cate Blanchett) and her gang of odd-ball killers. What could have been a fairly generic action film is given a valuable injection of style and charisma thanks to a great cast (particularly Ronan, who's both vulnerable and hard as nails), distinctive direction, and an infectious score from The Chemical Brothers.
Kill List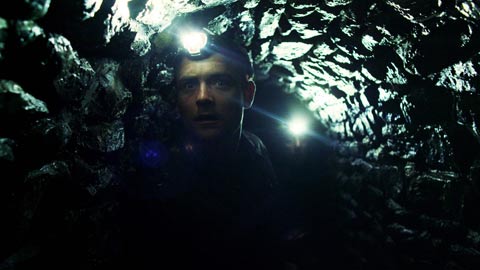 Ben Wheatley's follow-up to the underseen yet brilliant Down Terrace, Kill List, is the kind of movie that doesn't leave your head for a long time after the credits have rolled. It's difficult to discuss why without spoiling things, so we'll only go as far as to say that the final act of Kill List takes a very unpredictable turn.
The first two acts are brilliant, anyway. Wheatley proves that there are few directors who can make four characters talking to each other quite as compelling, and his small ensemble, among them Neil Maskell, Michael Smiley and MyAnna Buring, deliver fantastic, low-key performances. Low-key's the perfect way to describe Kill List, in fact. It's a genre-bending thriller that simmers ominously, before delivering a killer final blow. You have been warned. And you can get the DVD and Blu-ray from Boxing Day…
Limitless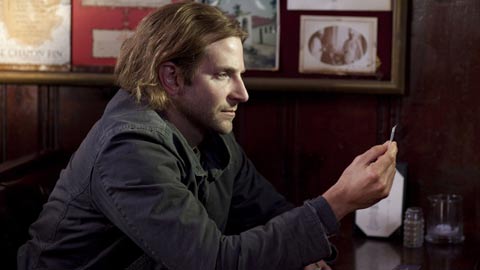 The ending to Neil Burger's Limitless certainly hurt it a little, but up until the slightly more conventional final act, it was one of the best surprises of the year. Starring Bradley Cooper in an off-centre leading role, it follows a character who takes a drug that opens up the power of his brain, and who then has to deal with the unexpected consequences. It's terrifically put together, and also manages to give Robert De Niro a role that doesn't involve him looking a bit of a prat. A modern miracle these days, sadly.
Burger is the breakthrough here, though, juggling lots of modern toys without clouding his story. It's an interesting idea, well adapted into a movie, and it cements Bradley Cooper's growing reputation as one of Hollywood's most interesting leading men.
Melancholia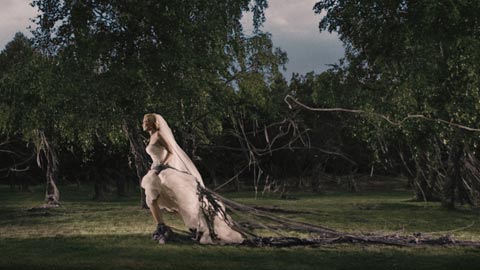 We were expecting Melancholia to be full of startling imagery and great performances, but we weren't expecting it to be quite so funny or well-observed. Before the planet Melancholia brings despair on its cast in the second half, the film positively hums with energy; a wedding reception at a remote country estate goes deliciously pear-shaped, and Charlotte Rampling, John Hurt and Stellan Skarsgård are fantastic as a few of the drunken, embittered and petty guests. Udo Kier is best of all, playing a wedding planner whose fury towards miserable, self-destructive bride Justine (Kirsten Dunst) is such that he can't even bear to look at her.
More than any other film this year, Melancholia carries its audience on an emotional arc, from laughter, to unease, right through to a shattering, deafening conclusion.
Midnight In Paris
It's surprising that more hasn't been made of this, but this year two old film masters – Woody Allen and Martin Scorsese – both made rhapsodic odes to 1920s Paris. And, even more so, 2011 saw Scorsese, ever faithful in terms of quality, beaten by his fellow bespectacled New Yorker.
Unencumbered by Hugo's CGI, 3D and two-hour runtime, Midnight In Paris is Allen's breeziest, funniest and most charming film in decades. Its pseudo-fantasy set-up is established with the most economic of storytelling, as Owen Wilson's neurotic hack, adrift in the French capital, is whisked away in a vintage car by F Scott and Zelda Fitzgerald. From there, it's smooth sailing, as Allen peppers the film with pitch-perfect cameos from a host of Jazz Age Parisians, from the braggadocio of Corey Stoll's Hemingway, to the surreal trio of Dalí, Buñuel, and Man Ray.
The film has the whimsy, wit and existential themes of the director's best work, and can sit proudly next to The Purple Rose Of Cairo, Radio Days and Bullets Over Broadway in the perky, period sub-section of his oeuvre. But what makes Midnight In Paris stand out is that, after two decades where Allen's comedy films became increasingly kitsch, broad and forced, he manages to capture that old, familiar, incessant humour once more – where laughs are not hard-won, but easily given.
Moneyball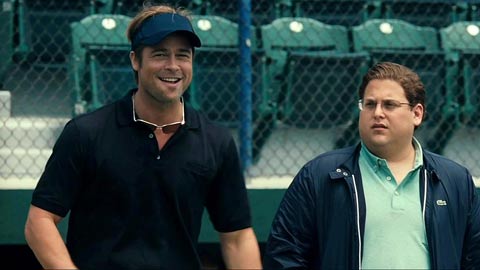 Director Bennett Miller fused baseball and statistical analysis in Moneyball, and the result is one of the best sports movies in years. Brad Pitt plays the manager of an Oakland baseball team whose fortunes are on the wane – its star players are on the cusp of leaving, and they lack the funds to replace them with equally proficient sportsmen. Salvation arrives in the shape of an economics graduate (Jonah Hill) who comes up with a radical new approach to finding the perfect player.
Steven Zallian and Aaron Sorkin's script, based on a non-fiction book by Michael Lewis, is as scorching as you'd expect, and the film looks lovely (and turquoise), thanks to the talents of Christopher Nolan's favourite cinematographer, Wally Pfister. A modest success at the box-office, Moneyball deserves to be seen – like all great sports movies, it's a great drama at heart, and you don't have to be into the pursuit it's based around to enjoy it.
Morning Glory
An early 2011 release in the UK, and the film that arguably gave Harrison Ford his best role in years. In Morning Glory, he plays a gruff, up-himself TV anchor, who finds himself forced to take a morning television role alongside Diane Keaton.
But while Keaton and Ford's sparring is great fun, Morning Glory was a breakthrough and a half for Rachel McAdams, just one that not enough people noticed. She holds the film together, and gives what should have been a full-on star-making turn. It's a delightful performance, in a highly entertaining film.
Rango
If you've ever complained that mainstream Hollywood animated movies are too kiddie-centric, and not bold enough, then you really needed to get your backside in front of a screening of Rango. Appreciating that the broader critical fraternity didn't warm to it in quite the way we did, we stand by the fact that not only is Rango the best 3D film of the year (all the better for being 2D), but it's also really quite brilliant.
Drawing on a host of references, and giving Timothy Olyphant the voicing job of a lifetime (which we won't spoil for you), Rango also boasted one of the best action sequences of the year, and many, many standout moments. A shoo-in, surely, for an Oscar nomination? You'd hope so…
Source Code
After the self-contained Moon – an instant sci-fi classic – director Duncan Jones tackled the high-concept thriller Source Code, which dealt with many of the same themes as his debut, except on a much bigger canvas. Its time-jumping plot may be similar to Groundhog Day and Quantum Leap (and Jones pays homage to the latter influence in one brief scene), but the sheer pace of Jones' direction made it a very different film.
Jake Gyllenhaal turned in his best performance in years as a US army pilot turned time traveller and bomb disposal expert, and the breeziness of Jones' direction – its tone is like a kind of sci-fi North By North West in places – does much to offset the extraordinarily dark themes and subtexts elsewhere in the film.
A relatively minor hit compared to the big-name juggernauts of 2011, Source Code nevertheless marks an important turning point in Duncan Jones' career. Moon proved that he had talent as a storyteller; Source Code proves he can direct a deceptively intricate thriller as well as anyone in Hollywood. Great things undoubtedly beckon.
Submarine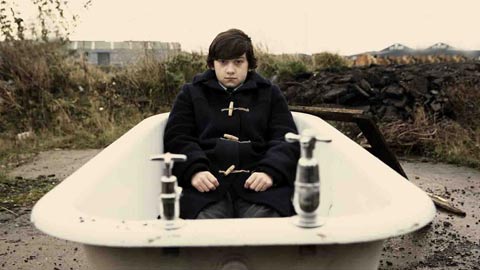 "You think I'm very boring. But once, I ripped my vest off in front of a woman, and it was very effective, actually. It produced a very atavistic response." But one of the achingly brilliant lines in Richard Ayoade's beautiful drama, Submarine.
Adaptated from a novel by Joe Dunthorne, Submarine is tiny, intricate and intimate. Craig Roberts is perfect as the self-regarding teenager living with his chronically depressed father (Noah Taylor, who delivers the line quoted above) and his unfulfilled mother in 80s Swansea. A tender depiction of young romance, melancholy and thwarted ambitions, Submarine's direction is by turns realistic and stylised. This is a fantastic debut, and the beginning, we hope, of a long career in filmmaking for Ayoade.Super
Super is brilliant. Despite some minor plot similarities to Kick Ass and Defendor, it's an inventive and original film. Super is about a broken man, Frank D'Arbo, who, after a little prompting from the finger of God, becomes a masked vigilante and attempts to right the wrongs of society and rescue his wife from the evil clutches of slimy drug dealer Jacques.
What makes Super so much fun to watch is how surprising it is. The tone shifts dramatically and, with a set of characters that are unstable and being put under pressure, it's hard to predict what's going to happen next. At any given moment, Frank seems to be on the brink of either breaking down in tears or going on a violent rampage with a giant wrench. The film features lots of extreme content, so nothing ever feels like it's off limits.
The cast is excellent, with Rainn Wilson and Ellen Paige standing out. Wilson convinces as both sides of Frank, the white and the black swan, if you will, and Paige is wonderfully unhinged as kid sidekick Boltie. The other star of the show is writer and director James Gunn, who combines Troma sensibilities with more accomplished film-making to produce something quite special.
A storming film that's touching, funny and disturbing, we haven't connected with a film as we have Super in quite a long time.
Warrior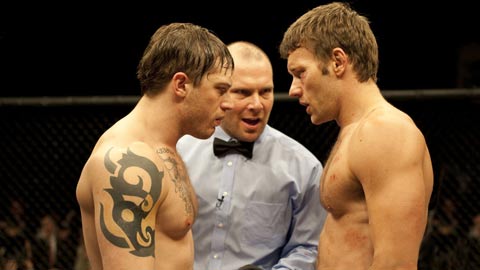 Of all the mainstream movies to come out of America this year, Warrior was the one that deserved so much more attention than it received. In spite of a warm critical response, audiences stayed away – alarming, given that cinemagoers flocked to see the latest Pirates Of The Caribbean, in spite of dismal reviews.
Its disappointing box-office may have been because The Fighter covered not dissimilar territory a year earlier. Or maybe mixed martial arts is a trickier sport to sell to a broad audience. It's also possible that Warrior was simply released in the wrong year – 2011's big performances were all about escapism and special effects rather than gritty fighting movies.
We just hope Warrior can find an audience on home release because, for us, not only is it a more gripping film than The Fighter, but it's also among the best movies released all year. Tom Hardy and Joel Edgerton are fantastic as the estranged brothers who embark on MMA fighting careers, and Nick Nolte's perfect as their grouchy, ex-alcoholic father.
Its dramatic scenes are moving (though they do teeter over into melodrama in the third act) and the fighting is astounding. Plus, an MMA commentator shrieks, "He tore the door off a tank!" Warrior was an unmissable film that, sadly, seemingly everybody missed.
Winnie The Pooh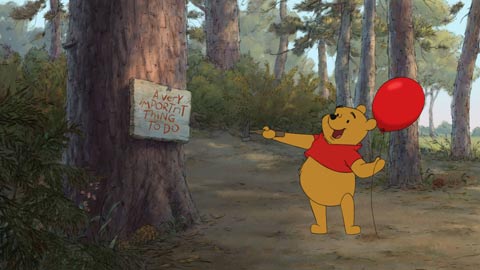 Decimated at the box office, a failure hastened by the decision to open it opposite Harry Potter And The Deathly Hallows Part 2 in the US, Disney's latest hand drawn movie was a charming, unfussy piece of work. Playful in the way it involved storybook elements in the film, Winnie The Pooh's target audience is very young, but there's a level of craft and care on display here that's hard to resist.
Where the disappointing box office numbers leaves Disney's desire to press ahead with hand drawn work is thus far unclear. But Winnie The Pooh is a treat, handled with care and affection.
Words: Ryan Lambie, Simon Brew, Matt Edwards, Michael Leader
Follow Den Of Geek on Twitter right here. And be our Facebook chum here.