News
The Turning Trailer: Mackenzie Davis Stars in Haunted Horror Film
The Turning, a movie update of Henry James's Turn of the Screw, stars Mackenzie Davis as the governess of two possessed children.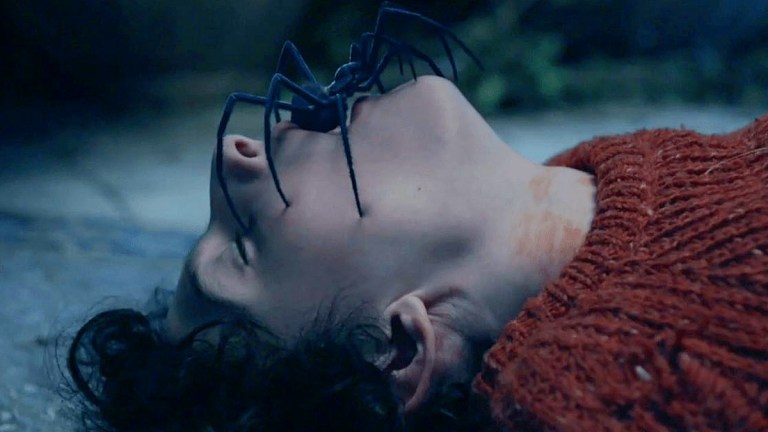 The Turning represents an entertainment industry Renaissance of sorts for the 1898 Henry James-penned gothic ghost story novella, Turn of the Screw, since it's one of at least two major productions in the pipeline to adapt the classic, genre-defining story. The other offering will manifest as the upcoming second season iteration of Netflix's horror anthology series, The Haunting of Bly Manor.
Interestingly, this particular Turn of the Screw adaptation, a film from director Floria Sigismondi, will brandish the surging star power of Mackenzie Davis, star of Terminator: Dark Fate, and Finn Wolfhard, one of the primary stars of Netflix's smash hit series, Stranger Things, and the It films, which released its conclusion, It: Chapter Two, this past September.
The Turning Trailer
Check out the appropriately-creepy, jump-scare-iffic first trailer for The Turning!
The Turning Release Date
The Turning is set to haunt a theater near you on January 24, 2020.
The Turning Details
Brandishing a streamlined title, The Turning is an adaptation of Henry James's bellwether 1898 gothic ghost story novella Turn of the Screw. The story – written in the form of a manuscript – depicts the ordeal of a never-named young governess who is hired to care for young children Miles and Flora in the confines of a creepy country estate in Essex. However, a duo of ghosts, consisting of previous governess Miss Jessel and estate employee (and Jessel's lover,) Peter Quint, make their presence known and perniciously possess the children, with whom the couple were close when still alive.
Mackenzie Davis plays the governess, Kate, joined by Finn Wolfhard as possessed child Miles. They are joined in the cast by Brooklynn Prince (The Florida Project), who plays the other possessed child, Flora. The film also features Joely Richardson (Red Sparrow), Mark Huberman (Finding Joy), Niall Greig Fulton (Outlander), Kim Adis (Krypton), Denna Thomsen (Booksmart), Barbara Marten (Sanctuary) and Karen Egan (The Bailout).
The Turning was directed by Floria Sigismondi, an Italian helmer known for the 2010 rock biopic, The Runaways, and, before that, Marilyn Manson's "The Beautiful People" music video. She recently found a peak television calling by handling episodes of Hulu hit The Handmaid's Tale, as well as Starz's American Gods and Netflix's Daredevil. Sigismondi worked off a script by Jade Bartlett, a rewrite of the version submitted by veteran screenwriting siblings Chad and Carey Hayes of The Conjuring films and the developing third film in the Journey to the Center of the Earth film franchise, which was last headlined by Dwayne Johnson.
Joseph Baxter is a contributor for Den of Geek and Syfy Wire. You can find his work here. Follow him on Twitter @josbaxter.