News
The Top 10 Blockbusters of Summer 2015
From Minions to Mad Max, and Ant-Man to Inside Out - our look at the finest ten blockbusters of summer 2015...
Summer blockbuster season finally draws to a close. Then we're into September, and before you know it, those pesky Oscar prediction articles will have begun infecting the internet. So let's send off what's been a fairly decent summer season, with a countdown of our favourite films.
Of course, feel free to tell us how wrong we are in the comments….
The Least Best
We don't really want to spend too many words digging over the corpses of films that have already been readily kicked to death, so we'll just nominate one film for the most disappointing of the summer.
With the proviso that we haven't seen Entourage, it'd have to be Terminator: Genisys. We appreciate many would opt for Fantastic Four here, but we maintain there within the jumble that ended up on the screen are at least a few interesting ingredients in Josh Trank's movie. Terminator: Genisys, meanwhile, runs out of steam within 20 minutes, and has nothing left to give. Instead, it repeats visual moments that were impressive when woven in back in 1991, but now serve as testament to a film with pitiful little imagination. By the time Arnie did that grin for the umpteenth time, we were silently weeping into our armrests.
Onto happier things instead, then. Specifically, these ten films…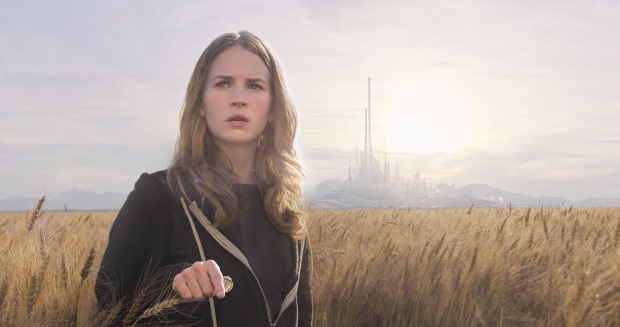 10. Tomorrowland
Tomorrowland may not have quite worked out as well as presumably all concerned hoped it would, but that doesn't make us any less glad that it exists. In fact, for a good hour or so, it was building up to be one of the best films of the summer, but it'd be fair to say that the final half hour or so sorely deflated the movie. Tomorrowland for so long holds back explaining everything, that when it all tumbles out, it's a mix of exposition dump and not much sense. The film suffers for it.
Where it works is in the build up. There's not as much George Clooney for your money as the promotion may have you believe (ironically, the posters for Pixels barely mentioned Adam Sandler, yet you got lots of him in that one). Instead, the standout performance is from Britt Robertson, taking the lead role of Casey. Furthermore, director and co-writer Brad Bird fashions some genuinely exciting action sequences, and there's a core of something interesting here. That it doesn't ultimately gel doesn't mean it shouldn't get credit for aiming so high, though.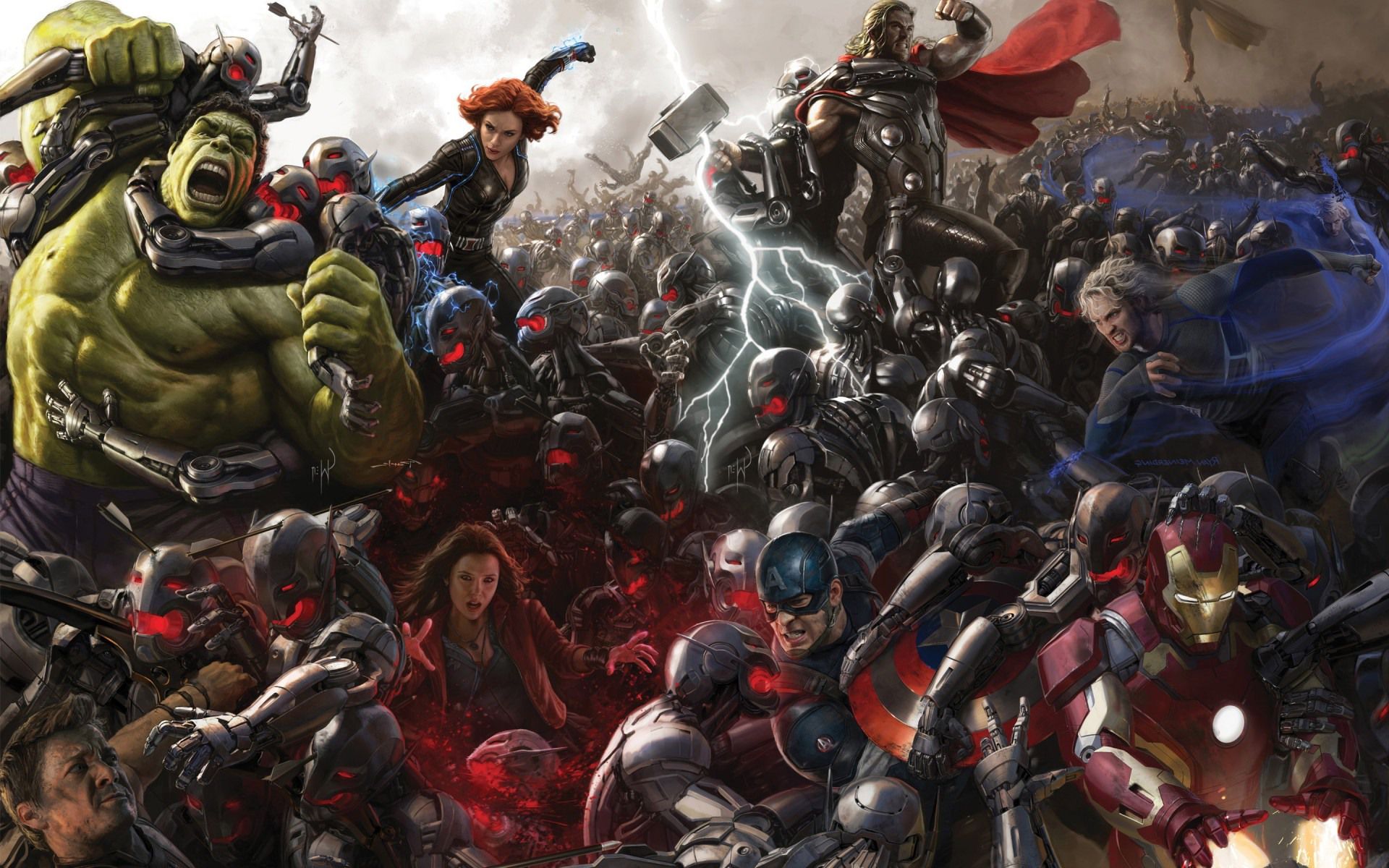 9. Avengers: Age Of Ultron
Opinion remains starkly divided on Joss Whedon's solid follow-up to 2012's The Avengers. As we explored in this article just the other week, Age Of Ultron had real highlights, but also got bogged down in elements that didn't work quite as well. We say this fully accepting that many were blown away by the movie. We're just not convinced it holds up as well as the last one, really.
On the upside, the moments where the Avengers just sit around talking are quite exquisite, and for bang for your buck moments, Whedon doesn't short-change you. Furthermore, if this is the only Hawkeye standalone movie we're going to get, then at least we got it.
Call us naive though, but it still staggers us that Joss Whedon didn't get his final cut of Avengers: Age Of Ultron through Marvel. That's some thanks for delivering the first Avengers, and Marvel's biggest grossing film to date…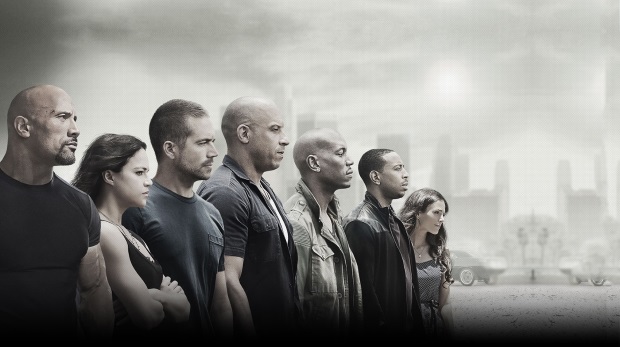 8. Fast & Furious 7
It's strange to think that the Fast franchise is now closing in on its 15th anniversary. But thanks to a cunning reinvention on the part of director Justin Lin a few years back, the series is now one of the biggest on the planet, and offers up a crowd-pleasing flow of improbable stunts and pyrotechnics.
Fast & Furious 7 was, regrettably, overshadowed by the tragic death of Paul Walker. And while the signs of reshoots can be readily found, the sequel still emerges as an entertaining and quite poignant send-off for one of its biggest stars.
Sure, the heaving number of plot-lines and characters gives the movie a soapy feel, but the trashiness is all part of the Fast franchise's broad appeal. Beneath all the macho face-offs between Dwayne Johnson and villain Jason Statham, the film also finds time to address the cast's gradual ageing as the franchise wears on. The likes of Vin Diesel and Michelle Rodriguez may be capable of flinging themselves from a car travelling at 150 miles per hour, but they're still far from superheroes. Maybe it's this aspect that gives the Fast movies such a broad appeal.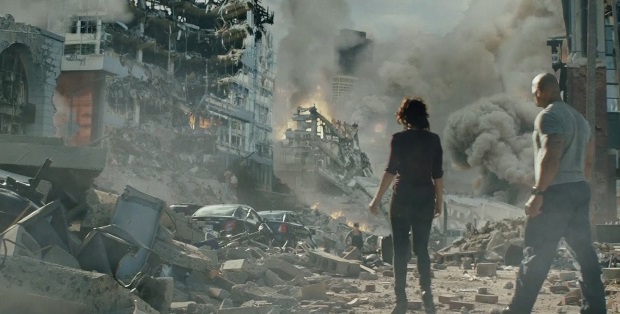 7. San Andreas
If summer blockbusters are supposed to be about brainless fun from time to time, then step forward a film that confidently delivered there. Maybe it's because we went into San Andreas not expecting an awful lot, or maybe it's because there's ongoing fun at watching two dimension characters working their way through decent CG disasters.
But maybe it's because this is the film where Dwayne Johnson feels the most like an old-fashioned movie star. In a film that plays everything straight, he's the one who really makes it work, the helicopter rescue pilot crashing through the masses of computer graphics rubble to keep a grin firmly on audience's faces. It doesn't stray from the disaster movie formula, nor does it bother injecting too many characters with more brain cells than they require. But director Brad Peyton keeps things moving, and keeps things wholly entertaining.
It might not hold up to too much scrutiny, or even repeat viewings. But San Andreas was and is big, dumb, summer fun.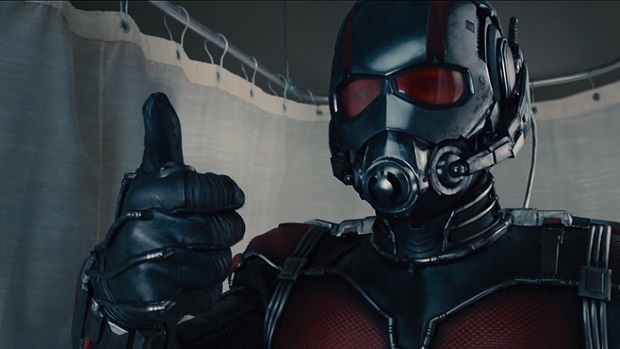 6. Ant-Man
Marvel's best film of the year, we'd argue. The reasons Ant-Man works? The light directorial touch of Peyton Reed deserves credit, as does the casting of Paul Rudd in the title role. Between the two, they contain the stakes to something manageable, and while Ant-Man hasn't got the level of ambition of Marvel's bigger productions, it's better at hitting lower targets. That's not the slight it may sound, either.
It helps having Michael Douglas and some facial hair on hand, and Evangeline Lilly – whose role is far from perfect – at least sets up a more interesting twist to her character in future Marvel productions. Funny, breezy, and not outstaying its welcome, Ant-Man may not have been a dramatic left turn for Marvel, but it's nonetheless an entertaining mini-diversion.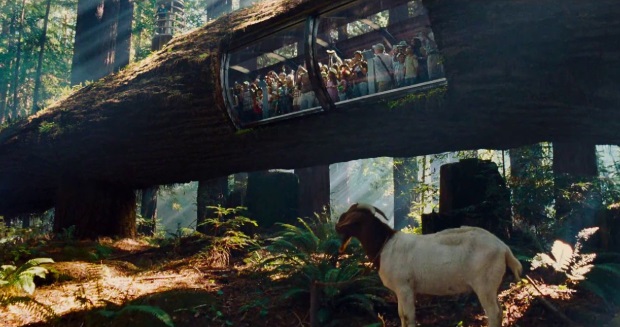 5. Jurassic World 
The merits or otherwise of Jurassic World have been loudly debated since the film arrived back in June. In truth, the criticisms hit true, and the praise also hits the mark. The film lacks good characters. Its logic is sometimes off. It united male writers the world over in declaring that Bryce Dallas Howard shouldn't be able to run in high heels. And it's not as good as the first film.
But Jurassic World still does a lot right. As a spectacle, its set pieces comfortably deliver, and Colin Trevorrow and Derek Connolly (director/co-writer and co-writer) come up with a concept that pays homage to what's gone before (without the need for a Vacation-esque explanatory scene) whilst expanding on it logically. There's genuine horror in the midst of the movie too, and a nice subversion of a cliche near the end, for which the pair haven't received enough credit.
Most of all, Jurassic World has proven, for most people, to be a thumping good night out at the flicks. It's fair to call it the second best Jurassic Park movie to date….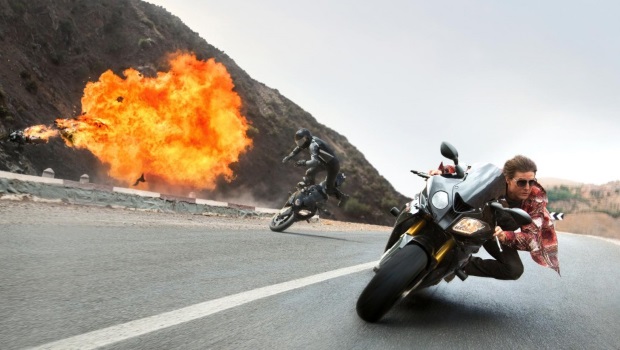 4. Mission: Impossible – Rogue Nation
Whilst others press ahead with their movie universes, the Mission: Impossible series continues with its ploy of ongoing sequels. Crucially, after each sequel, the series has a willingness to reinvent itself a little, bringing in a new director to oversee matters. This time, it's Jack Reacher helmer Christopher McQuarrie behind the camera, and it'd be fair to say he delivers with style.
The best moment of Jack Reacher was arguably the opening setup, and McQuarrie clearly has a lot of fun preparing key sequences such as the opera house here, and letting them play out without galloping through. Furthemore, Rogue Nation feels a lot more like an ensemble film, and it's all the better for it. Rebecca Ferguson in particular is in excellent form, and Simon Pegg's Benji is strong too. Then there's Cruise, committing to blockbuster moments like no other movie star on the planet. That the film is so confident in what it has that it can make the trailer-dominating plane-clinging moment the pre-credits sequence had us applauding too.
There are a few bumps in the road, but we've a lot of time for Mission: Impossible – Rogue Nation. Roll on Mission: Impossible 6…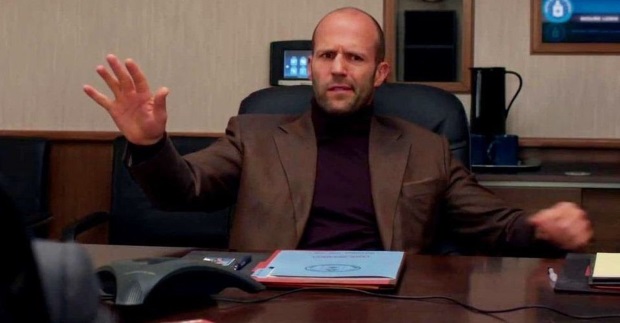 3. Spy
The best Jason Statham movie of the year, but also arguably the best comedy full stop. What's most impressive about Spy is its willingness to aim straight for the middle of mainstream, but also in the process proving that doesn't have to be a bad thing. It bodes better than many give director Paul Feig credit for, where his upcoming Ghostbusters movie is concerned.
The standout of Spy – which is a bumpy but very entertaining movie – is the mighty Statham. Feig plays him straight, as the secret agent who isn't quite as good as he thinks he is. Furthermore, the rest of the cast, particularly Melissa McCarthy. and Allison Janney, are also strong.
The Face/Off machine exchange may yet prove to be the comedy highlight of the year, as far as we're concerned though.
2. Inside Out
Such is the strength of Inside Out, that there's little doubt it'll still be devoured in 20 years' time. And whilst some may have been disappointed that they didn't get the film they were sold in the trailers, we'd argue what Pete Docter and Ronne del Carmen actually delivered was far deeper and richer.
For in the midst of a big, accessible family movie, Inside Out packed in so much. Here's a film that talks openly about how it's okay to not always enjoy growing up, and why it's important to allow sadness to sometimes play its part in your life.
It's also a film that demonstrates the value in spending years mapping out and developing your story. Things make utter sense throughout, and that gives Inside Out the platform for bold storytelling, and a surprising mixture of animation styles. It's an exquisite feast, and rightly lauded as Pixar's best film since Toy Story 3.
And we still love Bing-Bong…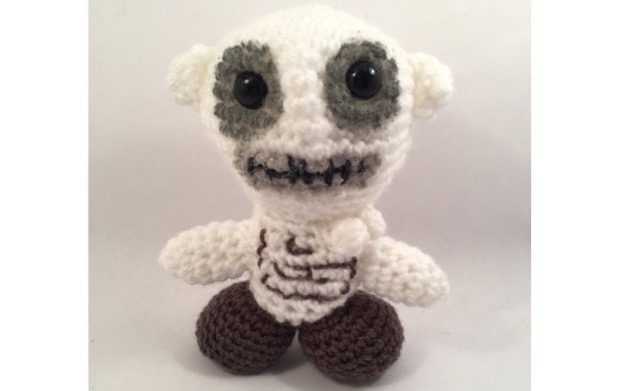 1. Mad Max: Fury Road
Director George Miller came charging back from the Namibian desert with his operatic assault on the senses, Mad Max: Fury Road. With its plot pared back to the bone and its action unfolding in a blaze of red against a clear blue sky, Miller's belated Mad Max entry looked and sounded completely unlike anything else this summer.
Tom Hardy plays a tough, more introspective take on Max, a monosyllabic anti-hero who, unlike Mel Gibson's wild-eyed version of the character, wears his spikes on the inside. Charlize Theron, on meanwhile, is positively dazzling as Furiosa, the shaven-headed trucker who gives Fury Road its pathos and dramatic heft.
In a summer heavily reliant on the revival of past glories – the reopening of Jurassic Park, the rebooting of Schwarzenegger's Terminator – Mad Max surprised us completely by its freshness. Based though it is on a decades-old franchise, it's directed with an urgency that feels entirely modern.
With its box office take solid rather than stellar, and rumours that Miller's in talks to direct an entry in the DC universe, the likelihood of a fifth Mad Max seems to be dwindling. But then again, we should probably count ourselves lucky that a movie this wild and this pure of vision ever made it through the studio system at all.
There's the small matter of the blockbusters of summer 2016 to look forward to next…