News
The Tom Hanks Ready Reckoner
Welcome back to the irregular slot where we take a wildly popular movie person and assess their back catalogue. This time: Tom Hanks...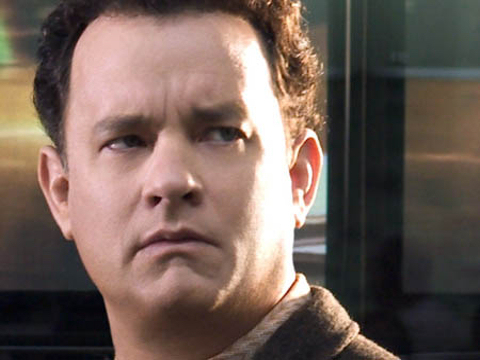 It's a little known fact, apart from the people unfortunate enough to sit next to Simon in a pub, that's he's not a massive fan of the Hanks, in spite of the quality of some of his movies. Does he really, against other actors of his generation, deserve two best acting Oscars, and seemingly 274242 nominations?
His choices, to be fair, have shown an ambition beyond that of many of his peers, but his films have a horrible habit of being overrated.
So, in the same way that fate has previously befallen Kevin Costner, The Cruiser and Harrison Ford, it's time for the Den Of Geek Ready Reckoner ™
Big
The good body swapping movie.
Turner & Hooch
The less-good dog buddy movie
A League Of Their Own
Long, but enjoyable
Sleepless In Seattle
Horrible, and made me feel ill
Philadelphia
Important? Yes. Patronising? Yes.
Forrest Gump
A good 80 minute film, that's 142 minutes long
Apollo 13
Er, was it just me that thought this was just 'okay'?
Toy Story
Impressive, but – nnnghhh! – overrated?
That Thing You Do!
Throwaway, but quite good
Saving Private Ryan
Gut-wrenching, but very uneven
You've Got Mail
Horrible, and made me feel ill
Toy Story 2
Superb, and better than the original
The Green Mile
Manipulative, but still very good
Cast Away
Pleasant, and a terrific lead performance
Road To Perdition
Striking, but Paul Newman's movie
Catch Me If You Can
Fun, but nothing more
The Ladykillers
Passable, but pointless
The Terminal
Mawkish, and not very good
The Polar Express
Passable, and it is for the kids
Not watched:
The Da Vinci Code. It was bad enough watching everyone read the sodding thing on the train
Also: Dragnet (can't remember a thing about it), The Money Pit ( remember it getting on my nerves but not much more), Splash, The 'burbs (think I hated it).
Argue away in the Comments section below. Next up in the Ready Reckoner chamber: George Clooney…