News
The Tim Burton ready reckoner
Tim Burton used to be one of the best film directors on the planet, and early signs are that's he's back proper with Sweeney Todd. Best put him in the Ready Reckoner chair, then...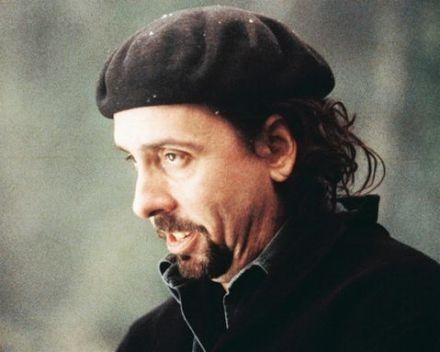 The man Burton used to be one of the most exciting movie directors on the planet. But as we've discussed here, it's been a long time since we've seen him at his best. With Sweeney Todd attracting awards attention, though, could Burton finally have rediscovered his touch? We hope so: and here's a ready reckoner to look at just how good he once was…As Director:
Vincent
A brilliant short film, that was played before the cinematic release of
The Nightmare Before Christmas
in the UK. Well, well worth seeking out, as is
Frankenweenie
.
Pee Wee's Big Adventure
Not bad, and signs of flair were evident. But it'd be Burton's next film that'd be the one that sent his career soaring.
Beetlejuice
Proof that Winona Ryder was once a real talent, proof that Michael Keaton is a sorely underrated leading actor, and proof that Tim Burton was a director with genuine visual flair. Even after all these years,
Beetlejuice
is terrific.
Batman
Sadly, comparisons with
Batman Begins
have hurt the original
Batman
, a film that's inevitably overpowered by Jack Nicholson's performance as The Joker. It's still a good superhero movie, but the genesis of the character has been done so much better since.
Edward Scissorhands
Did nothing for me at all. Twee, corny, visually striking but ultimately sprinkled with far too much sugar,
Scissorhands
is original, but it's really not a very good film.
Batman Returns
The first half of
Batman Returns
remains excellent, and it's only when the need to start properly getting on with things kicks in that Burton loses control a little bit. The Penguin is a vile creation, and all the better for it, and Michelle Pfeiffer's Catwoman should forever shame Halle Berry.
Ed Wood
Tim Burton's best film, flat out. A superb, loving biopic of Edward D Wood Jr, the world's worst film director. It was Martin Landau who got an Oscar for
Ed Wood
, but Burton has every right to feel aggrieved for not picking one up too.
Mars Attacks
Too fast, too flat and not what we were hoping for.
Mars Attacks
should have been great, and there are some terrific moments in it. But as a film, it's a bit of a chore to sit through. Seen in isolation through YouTube clips, it'd work a treat.
Sleepy Hollow
A bit of a pantomime, replete with a pantomime ending, yet
Sleepy Hollow
has bags of style and is terrific fun.
Planet Of The Apes
Scarily bad. How such a strong directorial talent got mired in with this shambles beggars belief. And Burton's never convincingly recovered from it.
Big Fish
A more personal story, and one that leaves people hot or cold. I sit in the middle a bit, and it was certainly a step up, but still a three star movie for me.
Charlie & The Chocolate Factory
A huge disappointment, one of two that Burton delivered in 2005. The sinister edge of Gene Wilder's
Wonka
is evaporated in this – and who'd have thought you'd accuse Burton of this? – dull take on the Roald Dahl classic.
The Corpse Bride
And again, a real disappointment. We're coming to
Nightmare Before Christmas
soon, but
Corpse Bride
fails to get anywhere near it. Visually superb, technically amazing, but crap.
As Producer:
Tim Burton's The Nightmare Before Christmas
A brilliant animated film: great music, great story, great fun. Interestingly, Burton didn't direct it, but his pawprints are all over the film.
James & The Giant Peach
The best Dahl adaptation in recent times, with Henry Selick behind the camera again.
Batman Forever
Time has been harsh to
Batman Forever
, which was crap back in 1995. Burton's credit betrays the fact that he was barely involved in it, though.
Last week's ready reckoner was Steven Spielberg.Next week: it's Gerry Anderson…