News
The Ticket Trailer: Dan Stevens Stars in Dark Drama with Supernatural Twist
The Ticket has Beauty and the Beast and Legion star Dan Stevens as a humble man corrupted after getting his greatest wish.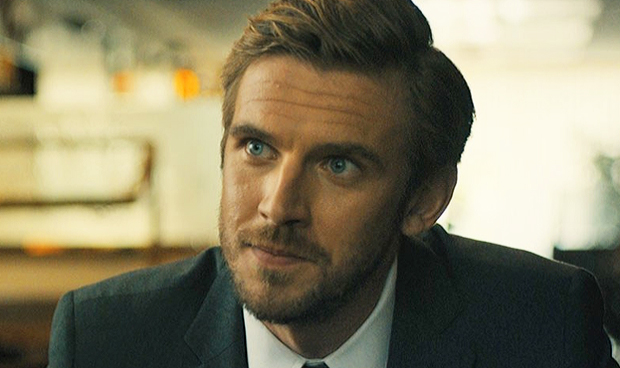 The entertainment industry seems to be English actor Dan Stevens's multimedia oyster, with not only this week's premiere of his X-Men-connected television series Legion, but looming stardom as the titular transformed co-star of next month's live-action Beauty and the Beast film. Consequently, the wide release of his headlining 2016 film-fest-debuted drama The Ticket is especially promising, heralded with a new trailer showcasing dark depths akin to his 2014 breakthrough role in The Guest.
While the initial wish-fulfillment plot of The Ticket sounds like a Jim Carrey comedy romp, the film is a bleak piece dwelling in the unpleasant nature of the human character. Stevens plays James, a humble man, blind since a child from a pituitary tumor. Despite that, he has good life with his wife Sam, played by Malin Akerman (Watchmen, Rock of Ages) and a fellow sight-deprived best friend Bob, played by Oliver Platt (Chicago Med, X-Men: First Class) and a good job. However, due to a mysterious ticket, James's tumor miraculously disappears, restoring his sight. Sadly, said miracle has a corruptive effect, transforming him into an ambitious, adulterous douche, destroying everything. Clearly, the other shoe related to his supernatural gift will inevitably drop.
In the director's chair for The Ticket is Israeli filmmaker Ido Fluk, who, with a few short film and documentary CV credits, made his feature film debut with 2011 drama Never Too Late. For Fluk, who also wrote the screenplay, The Ticket will be his first feature film since that debut. The film debuted back in April 2016 at the Tribeca Film Festival, after which it was acquired by Shout! Factory. Besides Stevens, Akerman and Platt, the supporting cast consist of names like Kerry Bishé (Halt and Catch Fire, Argo), Peter Mark Kendall (The Americans, Chicago Med) and Liza J. Bennett (Free State of Jones, 12 Years a Slave).
The Ticket will try to sell you its namesake item to catch it at theaters on April 7. The film will also available on demand.