News
The Sylvester Stallone Ready Reckoner
The Ready Reckoner is back! And it's Sylvester Stallone who is our latest victim...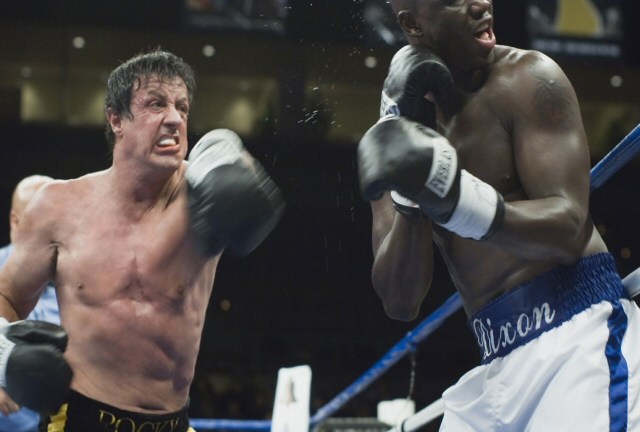 With John Rambo on the way, Sly is in the midst of a bit of a career resurgence. So we sat him down in the Ready Reckoner Chair….
Rocky Balboa
Surprisingly good conclusion to the boxing saga. Who'd have thunk it?
Taxi 3
He's only in it for five minutes. And speaks French in it.
D-Tox
Wasn't released for ages after it was made, and not surprising. Good first half, rancid back end.
Driven
A film that manages to make the idea of driving a fast car dull, long before
The Fast & The Furious
did the same thing.
Get Carter
Atrocious remake. Nothing else to say.
Antz
Hugely underappreciated computer animated movie. Far better than Shrek.
Cop Land
A bold career change for Stallone that he never convincingly followed up. Cop Land is a terrific little movie, though.
Daylight
Crap disaster film which should have been good. Too much shouting, too much pondering, not much of interest.
Assassins
Another misfire: Richard Donner, Sly and Antonio Banderas should have worked. But it really doesn't.
Judge Dredd
Not an outright disaster, but a profound dumping on a British comic legend. Words can't express how woefully miscast Stallone was. And everyone knew it at the time, too.
The Specialist
A real guilty pleasure: James Woods, Stallone, dodgy special effects and lots of explosions. We'll have some of that.
Demolition Man
A Den Of Geek favourite. We're already
written about it here
.
Cliffhanger
A film that marked a real career rebirth for Stallone. Better on a big screen than small, but it's the photography that lifts it above standard action fare.
Stop! Or My Mom Will Shoot
Tony really likes this. Simon thinks it's a staggering disaster. Simon pulled rank, so one star it is.
Oscar
Terrible mob comedy.
Rocky V
A boxing film with very little boxing in it! Great idea!
Tango & Cash
Another Den Of Geek favourite: Stallone and Kurt Russell click, and they should have made lots of sequels.
Lock Up
Crap. But hilariously crap.
Rambo III
Cartoon violence. Tony likes it. And as he was sulking over Stop! Or My Mom Will Shoot, he was allowed to knock this up to three stars…
Over The Top
The arm wrestling movie! Wonder why they haven't have more of them?
Cobra
Crime is a disease. Meet the cure. Just not a very good cure.
Rocky IV
A standout moment in 80s cinema. No shit.
Rambo First Blood: Part II
The good Rambo sequel.
First Blood
Nearly a five. Back when it was all serious like.
Rocky III
A fine Rocky sequel, with the genius casting of Mr T lifting it immensely.
Rocky II
Surprising good, if predictable, sequel.
Escape To Victory
A fun movie, with Stallone as the world's least convincing goalkeeper. Fair does though, but Rambo in goal and you'll never lose on penalties.
Paradise Alley
Something a bit different and daring, and quite successful too.
Rocky
The only Stallone film to win a Best Picture Oscar. That's true, that is. It's still really good, too.
Death Race 2000
Far from a classic. Because Martin says so.
Not watched:Spy Kids 3-D (and never will watch it – the first one was bad enough)An Alan Smithee Film: Burn Hollywood Burn (supposed to be desperate)RhinestoneNighthawks