News
The Steven Spielberg ready reckoner
It's Ready Reckoner Friday, and it's the man of beard, Steven Spielberg, who steps into the chair...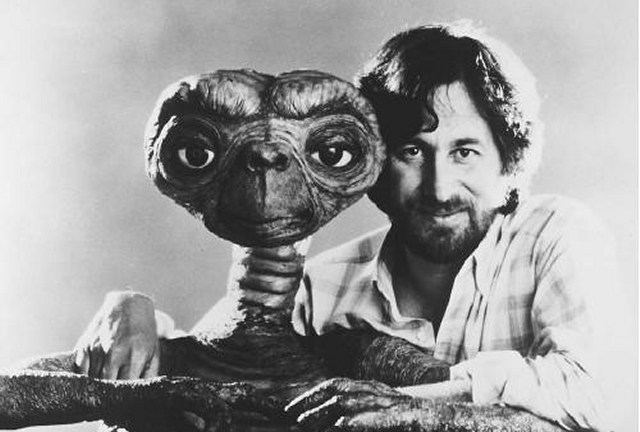 Steven Spielberg is a genius, and history – in my views – will show him to be one of the most reveered film directors of all time. That doesn't, of course, make him immune to the Den of Geek ready reckoner, though…
FILMS DIRECTED
Munich
Superbly made, quite hard to watch, but arguably Spielberg's maturist and coldest film to date.
War of the Worlds
A rare failure, even though it cleaned up. Lots of disjointed set pieces, bound together by a thuddingly-dull narrative.
The Terminal
Ponderous, harmless Tom Hanks vehicle, although a few too many trips to the sugar fountain don't help.
Catch Me If You Can
A breezy, hard to resist blockbuster, albeit one that you'll struggle to recall much of afterwards.
Minority Report
Smashing science fiction action thriller, marred only by an unnecessary ending.
Artificial Intelligence
Half a flat-out stunning film, half a quite good one. At its peak, it's as good as anything he's ever done.
Saving Private Ryan
Stunning direction at the start and end, but as a complete whole, the saggy middle doesn't bridge the gap well enough.
Amistad
Interesting, diverting tale, most noted for a terrific supporting performance from Anthony Hopkins.
The Lost World: Jurassic Park
Fun sequel, but again, an added, tacked-on ending really does it no favours whatsoever.
Schindler's List
A great two hour film in a three hour running time: at its best, it's utterly haunting, and Ralph Fiennes is utterly mesmerising in it.
Jurassic Park
A blockbuster film maker at the height of his game, Jurassic Park is spot-on popcorn entertainment, knowing that it only shows its monsters when it really has to.
Hook
Yikes. Time has done Hook no favours at all, and it wasn't much cop back then. It's lavish alright, but Dustin Hoffman blows what should have been a super role, and the running time is arduous.
Always
Another of Spielberg's slower films, yet this Richard Dreyfuss-Holly Hunter pairing never really manages to engage. A pity.
Indiana Jones & The Last Crusade
The weakest Indy film to date, and it's still a four-star hoot. Connery, of course, steals every scene he wanders in to.
Empire of the Sun
A young Christian Bale, and a gripping drama, that carries a bit of excess weight, but still manages to deliver.
The Color Purple
Some super performances, but the film itself never quite gels in the way you'd hope. Good, but not great.
Indiana Jones & The Temple Of Doom
One of Spielberg's darkest films, and a sorely underrated and underappreciated one.
E.T.
Brilliant. Don't believe those who dismiss it now, either. It's an expertly made piece of cinema, and the emotional whallop really works.
Raiders of the Lost Ark
Great, great, great. Did more for Harrison Ford's career than even Star Wars, and replete with that cracking ending, has influenced umpteen movies since.
Close Encounters of the Third Kind
A strong film with great moments; it's not quite classic status as a movie, but there's jaw-dropping moments aplenty.
Jaws
Nobody has amassed as many five star movies in a Ready Reckoner to date, and here's another. A master-class in suspence movie making, that none of the sequels got anywhere near.
Duel
And another five stars, for an edge-of-the-seat flick that's pretty much just about two vehicles on a road.
Not seen: The Sugarland Express & 1941
FILMS PRODUCED
With over 100 producer credits, here's a brief breakdown by star rating of some of them…
Letters from Iwa JimaBand of BrothersShrekThe Mask Of ZorroCape FearArachnophobiaGremlins 1 & 2Back to the Future TrilogyThe Goonies
Flags of our FathersMonster HouseJurassic Park 3EvolutionDeep ImpactMen In BlackCasperWho Framed Roger Rabbit?Poltergeist
TransformersMen in Black 2TwisterThe Money Pit
The HauntingThe Flintstones
Ready Reckoner will be back next Friday. In the meantime, why not check out last week's journey through the career of David Cronenberg?