News
The Sopranos Prequel Adds Jon Bernthal and Vera Farmiga in Lead Roles
Jon Bernthal and Vera Farmiga have been cast in leading roles in The Many Saints of Newark, a cinematic prequel to The Sopranos.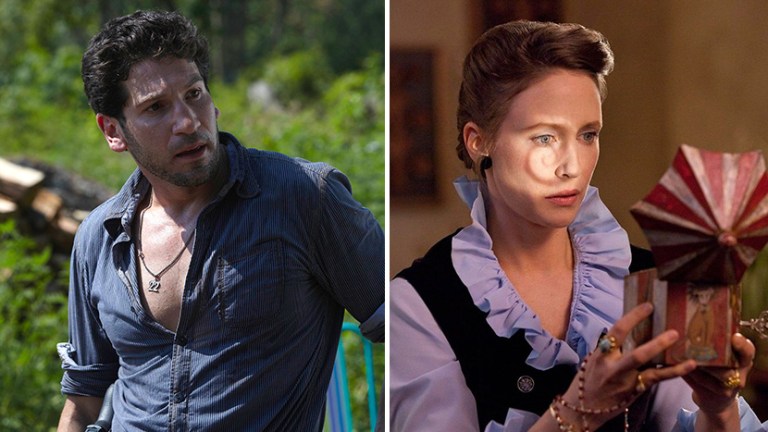 As everyone continues to get misty-eyed for The Sopranos during its 20th anniversary, series creator David Chase is getting creative with a prequel film that was previously revealed to be called The Many Saints of Newark. And on Monday, we learned who two of the biggest stars are going to be in it: Jon Bernthal and Vera Farmiga.
The news, which comes out of Variety, reveals the two have been cast in mystery roles. While many would love to imagine a young Tony, rather incredulously, looking like Bernthal, that seems unlikely given the film is set in 1967. Be that as it may, both Bernthal and Farmiga are major gets in the world of premium cable and were apparently handpicked to star in the movie by Chase, who co-wrote the screenplay and is acting as a very hands-on producer.
The film is set during the Newark riots of 1967, which occurred after police officers used excessive force in arresting a black taxi driver, beating him and dragging him into a precinct where rumors spread he was dead (he in fact was alive, but released while injured to his lawyer). In the heat of late summer—after decades of white flight to the Newark suburbs and increased poverty and unemployment in the largely African American, and heavily policed, inner-city neighborhoods—riots broke out for four days that left 26 people dead and hundreds injured.
The movie is at least tangentially related to The Sopranos, as Chase has already cast actor Alessandro Nivola as Dickie Moltisanti (Nivola was excellent in last year's Disobedience). While the roles Bernthal and Farmiga are cast in remain a mystery, Bernthal himself should appeal to many Sopranos fans after being the breakout star of The Walking Dead during its first few seasons. He has since worked with filmmakers like Martin Scorsese and Edgar Wright, and most recently became a star in superhero media by playing Frank Castle, aka the Punisher, first on Daredevil Season 2 and then in Netflix's The Punisher. The second season of that show is due out later this week.
Vera Farmiga, meanwhile, is an Oscar nominee for Up in the Air and has also worked with filmmakers like Scorsese. She also starred on A&E's popular Psycho prequel, Bates Motel. She also has recently starred in the incredibly popular Conjuring movies as Lorraine Warren, a role she's set to reprise in this year's Annabelle 3.
The Many Saints of Newark is still in its development stage with a screenplay by Chase and Lawrence Konner (who worked on Boardwalk Empire). It also has Alan Taylor set to direct, one of the most popular helmers of HBO series, including The Sopranos and Game of Thrones. He also had mixed success when he returned to big screens this decade with Thor: The Dark World and Terminator: Genisys, but we suspect that this will be like going home for all of the creatives behind-the-camera. If that home is Tony Soprano's idea of Newark.
read more: The Sopranos – Explaining That Final Scene
David Crow is the Film Section Editor at Den of Geek. He's also a member of the Online Film Critics Society. Read more of his work here. You can follow him on Twitter @DCrowsNest.