News
The Sopranos and Mindhunters Stars Team For New Mob Comedy
Iron Terry Malone will bring Sopranos' Vincent Pastore and Steven Van Zandt and Mindhunter's Holt McCallany to the Waterfront.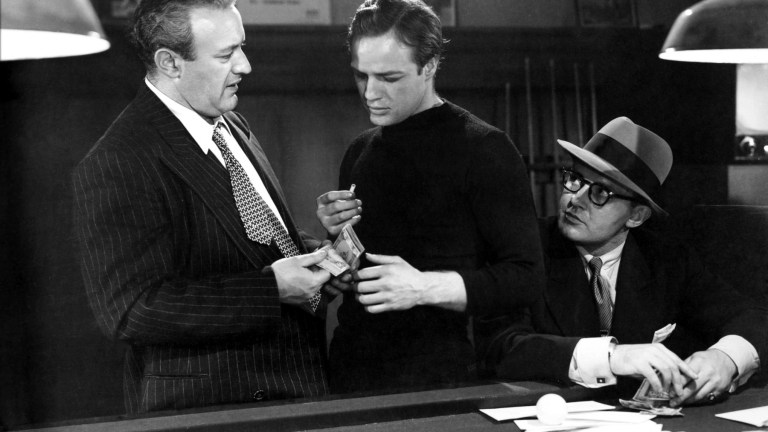 How far would you go to keep your favorite bar from closing? If you lived on the waterfront, you might just take it up with Johnny Friendly, and he might call on an ex-boxer who could have been a contender to make a palooka out of you. The upcoming mob comedy Iron Terry Malone signed up Vincent Pastore and Steven Van Zandt from HBO's classic mafia series The Sopranos, and Mindhunter's Holt McCallany to star, according to Deadline.
Terry Malone was the has-been boxer who threw a fight one night at the Garden Marlon Brando played in On the Waterfront. The film will be shot on many of the same Hoboken, N.J., locations as Elia Kazan's tale of cheese-eating rats and the dockworkers they want to protect. Iron Terry Malone will be directed by Johnny Greenlaw (Mommy's Box).
"What excites me about this film, besides the stellar cast, is the story and screenplay," Greenlaw told Variety. "The fact that it is based on actual events, that took place many years ago, we get to look inside the depths of humanity and what you're willing to sacrifice just to get by in life. I look forward to bringing this dark comedy to the big screen."
The screenplay was written by Christian Keiber and Robert John Keiber. "Iron Terry Malone is a true passion project of mine," Christian Keiber told Variety. "To be able to bring this film to life alongside my friends and family, both in the cast and crew, is the sole reason I became a filmmaker."
Iron Terry Malone will be about a five good fellas who have to whack a wise guy to save their favorite bar.  McCallany plays Mean Mike, the gangster who comes up with the plan to do the job on Terry Malone, played by Pastore, who's become one of the town's rummies. The bar owner Harry Moffet is played by Doman.
The feature film is produced by Creative Alley Productions, in association with All Things Creative and Brazen Giant Productions along with Maureen Van Zandt (The Sopranos), Bill Sorvino (Who's Jenna?), Gary Pastore (The Deuce), and John Doman of The Wire.
Production on Iron Terry Malloy starts in November.