News
The Snowman Release Date, Trailer, Cast & More for Michael Fassbender Movie
Here's your first look at the new Michael Fassbender detective drama, The Snowman!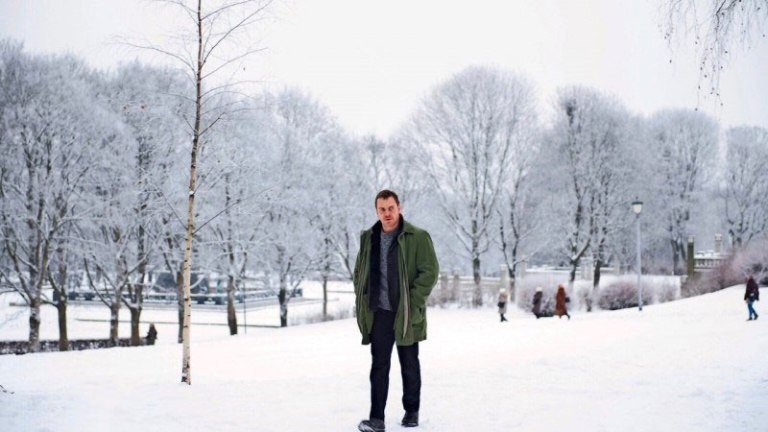 Undoubtedly, Michael Fassbender has quite the variety of franchises like X-Men: Apocalypse, Assassin's Creed and Alien: Covenant on his plate. However, one of his upcoming projects will have him taking the role of an embattled police detective leading an elite task force to hunt down a snowy serial killer. Thus enter The Snowman, a new thriller that we're here to let you know about.
The Snowman Trailer
The international trailer for The Snowman has arrived. The clip expands upon not only the brutality of the film's titular killer, but showcases his terrifying temerity. Indeed, besides having a penchant for the ostentatious, like a bloodthirsty Babe Ruth, this killer likes to call his proverbial shot, reporting his would-be victims missing before he's even taken them. While the arrogant assailant has Michael Fassbender's grizzled detective Harry Hole on his trail, the cat-and-mouse game escalates quickly, especially when Harry's new partner Katrine Bratt (Rebecca Ferguson) dangles herself as bait to the killer.
Here's the first trailer for The Snowman!
The Snowman Release Date
The Snowman will make a most un-jolly arrival on October 20, 2017.
The Snowman Synopsis
Here is the brief, official synopsis for the film:
Detective Harry Hole (Michael Fassbender) investigates the disappearance of a woman whose pink scarf is found wrapped around an ominous-looking snowman.
Of course, if you want more details than just that vagueness, simply look below…
The Snowman Cast and Crew
Playing a case-hardened lead police detective named Harry Hole, Fassbender will be joined by Mission: Impossible: Rogue Nation breakout star Rebecca Ferguson, who plays Katrine Bratt, a newly recruited partner helping in the creepy and frustrating investigation into the kidnap killings of the titular Snowman. A clearly psychological antagonist, the killer's disturbing modus operandi involves leaving a snowman outside the houses of the victims. The ordeal will lead Harry on Katrine on a disturbing roundabout that gets personal quite quickly. 
J.K. Simmons, Charlotte Gainsbourg, Chloë Sevigny, Jamie Clayton, James D'Arcy and Val Kilmer also appear.  
In the director's chair is Tomas Alfredson. The Swedish filmmaker will step behind the camera for the first time since his acclaimed 2011 Cold War espionage drama, Tinker Tailor Soldier Spy; a film that apparently had Fassbender cast until commitments from X-Men: First Class got in the way. However, it seems that this bit of killer kismet will finally bring Fassbander in front of Alfredson's cameras as the lead in this intriguingly creepy crime epic. Alfredson also directed Swedish horror classic Let the Right One In.
The Snowman Images