Reviews
The Short Films of David Lynch & Eraserhead DVD reviews
Ryan settles down for a night of David Lynch goodness, with half a dozen short films and an outright classic to keep him company...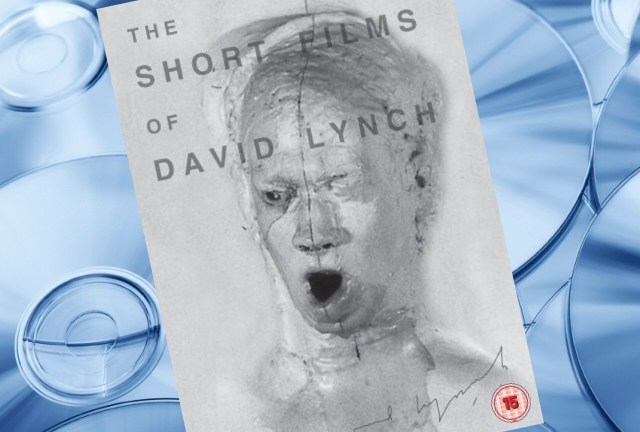 David Lynch has been making his own curious brand of surrealist movies for over forty years, and this collection of his short films is a fascinating insight into his obsessions and the way they've evolved in that time.
His first, Six Figures Getting Sick (1966) reveals the transition between his work as an artist and his movie making; three human heads grow, vomit and then catch fire in a disquieting loop that feels far longer than its billed four minutes.
Two years later, Lynch made The Alphabet (1968), a film about 'the nightmare of learning'. It's interesting to note that, even this early in his career, Lynch was already adept at creating bizarre and disturbing sound tracks; the eerie chant of the 'abc' complements the visuals, which combine live action and animation in a manner that recalls both Terry Gilliam and Luis Buñuel.
Lynch followed The Alphabet with arguably his best short film, The Grandmother (1970). Live action and animation are again blended with surprising effect, and the film has a narrative flow that immediately sets it apart from his earlier work. Apparently the tale of a lonely, abused boy who somehow grows his own grandmother from a tree in his bedroom, the film is a compelling bridge between his short films and his first feature, Eraserhead.
The next film on the disc, The Amputee (1974) is something of a red herring, since it wasn't intended to be a 'proper' film at all; it was put together in a matter of hours as a test for two different stocks of video tape. This goes some way to explain why the footage is of a lesser quality than the other work on the DVD, and also why the same film is shown twice. Nevertheless, The Amputee is still of interest to Lynch devotees – it retains a typically odd atmosphere (that can only be described as Lynchian) despite its hasty creation; as a woman sits and writes a letter, a nurse diligently tends to the remains of her freshly amputated leg, removing gauze and dabbing at bloodied tissue in a decidedly stomach-churning way.
The Cowboy and the Frenchman (1988) follows, sees Lynch try his hand at slapstick comedy. The longest film on the disc (26 minutes), and the only one to feature a relatively well-known actor – Alien's Harry Dean Stanton – this is also my least favourite. Originally shot for French television as part of a collection of 'The French as Seen By…' short films, The Cowboy and the Frenchman deals with the subjects of cultural differences and racial stereotypes. Stanton stars as the titular cowboy, as he and his fellow countrymen encounter a beret-wearing frenchman and his suitcase full of cheese and snails.
The last film, Premonitions of an Evil Deed (1996) is a blink-and-you'll-miss-it affair; shot on an antique cine camera which once belonged to the pioneering Lumière brothers, it's a film as perplexing and nightmarish as any of Lynch's features, as the director juxtaposes scenes of cosy family life and human experimentation in 56 seconds of claustrophobic, strobing footage.
Slavish followers of Lynch or film students will find this collection fascinating; not only are the short films excellent in their own right, the director's introductions, as he describes how and why each was made, are excellent too.
EraserheadLove it or loathe it, Eraserhead is one of those films that lingers in the mind like few others. I still remember the first time I saw it: just back from the pub and half drunk, I turned on the television late one night just in time to see Jack Nance's bizarre haircut fill the screen. I was fascinated and disturbed in equal measure, and I've never forgotten it since.
While Lynch has made other excellent films (Elephant Man and Lost Highway, to name my personal favourites), Eraserhead is still, I'd argue, his best: its tale of an 'average' man thrown into a particularly nightmarish type of fatherhood in some dystopian alternate universe is dense, claustrophobic, and boasts an ending that still makes the blood run cold over thirty years later. To describe the film's events much more would be futile: Eraserhead is one of those films that must be seen to truly appreciate. Like most Lynch movies, the films events are secondary to its singular atmosphere, which he seems to create in even apparently mundane moments.
This new DVD release features a superb 90 minute documentary, with extended interviews with David Lynch, who describes, in his own eccentric and endlessly detailed fashion, the fascinating story behind the film's protracted production (beginning in the early seventies with little more than a 21 page script and a few thousand dollars, Eraserhead would take another five years to complete).
A truly excellent package, and the definitive version of Eraserhead which all Lynch fans should add to their collection.
---