News
The Runaways Movie You Never Saw
The Hotel Artemis director wrote a Runaways screenplay in the early days of the MCU.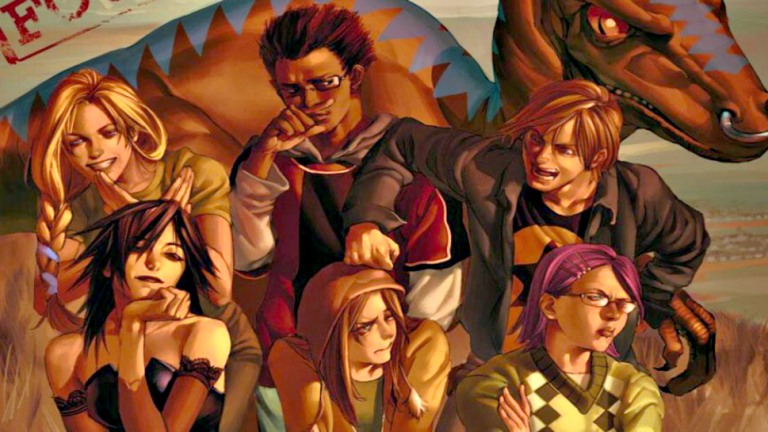 Back during the first couple of years that Marvel Studios was in operation, at a time when the contours and touchstones of the Marvel Cinematic Universe were still forming, the studio was interested in producing a feature film based on Runaways, the Brian K. Vaughan and Adrian Alphona-created comic book series about six teenagers who discover that their parents are part of an evil crime organization called The Pride — and that they themselves have inherited their parents' powers and abilities.
While Runaways ended up going in a different direction — as a Hulu TV series that ended its first season this past January — the film version was in development for several years. At one point, Drew Pearce, creator of the British TV series No Heroics (a superhero spoof), was tapped in 2010 to write a screenplay for the movie, a job that ended up being his first professional sale in Hollywood.
Den of Geek spoke with Pearce at the press junket for Hotel Artemis, a new dystopian noir thriller which he wrote and made his feature directorial debut on, and asked him for his thoughts on that script and how it might have fit into what became the Marvel Cinematic Universe.
"It was really tricky because each of the Runaways represents a different thing that now exists in the MCU," said Pearce. "Which is a mutant, magic, superpowers, an alien. None of those things existed in the universe at the time, so the powers were a bit more grounded."
Pearce continued, "But the ambition that you still see in (Marvel Studios head) Kevin Feige, Nate (Moore, Marvel producer), Louis (D'Esposito, Marvel co-president), Stephen Broussard (Marvel executive producer) and that gang was there then. When I pitched Runaways as basically The Godfather, instead of them laughing at me, they went with it. So it's very, very different to what the TV show ended up being as well."
While Runaways is enjoying its own life on TV (with Hulu renewing the show for a second season), Pearce looks back on his adaptation fondly and a little wistfully. "There were challenges about the fact that it was a nascent MCU," he says, "But also what that allowed you to do was just go hog wild with it and make up your own rules for it. I'm still really proud of that script. I so wish we had made it, but we kind of got smashed on the runway by the freighter plane that was The Avengers."
Pearce ended up co-writing the blockbuster Iron Man 3 with Shane Black for Marvel, while also directing the accompanying short All Hail the King, so his time in the MCU did not end up completely in development hell. And with the current plans for the next few years of the MCU mostly shrouded in mystery, you never know when he might get a call again to work on a new project for the studio.
In the meantime, the Runaways series will return to Hulu sometime later this year, while Pearce's Hotel Artemis — which stars Jodie Foster, Jeff Goldblum, Dave Bautista, Zachary Quinto, Sofia Boutella and Sterling K. Brown — arrives on June 8. We'll have more from our interview with Pearce soon…