Reviews
The Ruins DVD review
A horror movie that generates some chills out of daytime, The Ruins isn't a bad way to spend a night in...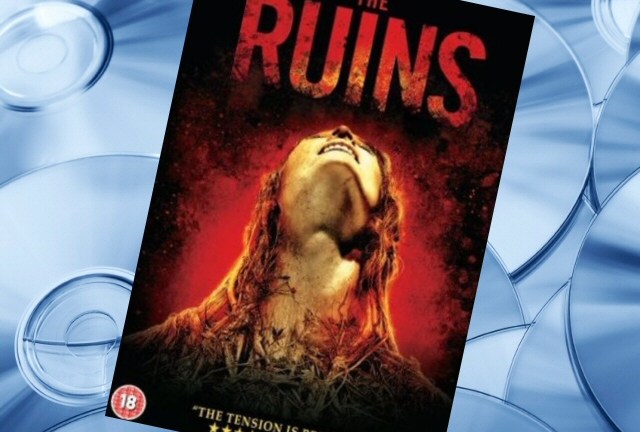 Based on the best selling book and adapted for the screen by its author Scott B. Smith. The Ruins is the latest in a long line of horror films for the twenty something audience. However this film is a nice change, it's not only good, but also surprisingly scary.
Four young American friends are taking a well deserved vacation in Mexico. With only a couple of days left on their holiday they befriend a German tourist called Mathias. Mathias is there with his brother Heinrich, who has pulled a young lady archaeologist and has travelled to some previously unknown ancient Mayan ruins.
The two boys Jeff and Eric persuade their perspective girlfriends Stacy and Amy to go along with Heinrich who also has a Greek tourist called Dimitri tagging along. Now these ruins are located on no maps, so officially they do not exist. We all know that going to previously unchartered ruins on unofficial trips is rather stupid, but hey if they didn't go there we wouldn't have a film.
After bribing a local taxi driver (probably an illegal one as well, considering he has TAXI crudely painted on his car) to take them to the ruins, they set out to find Heinrich and his lady friend. The ruins are situated deep in the jungle and when they find Heinrich's jeep they have to trek for some distance to reach the ruins themselves. The site they find is spectacular and they all believe they have found something very special. Heinrich is nowhere to be found, but they soon spot a pitched tent on top of the ruins. Suddenly from within the jungle locals appear and they are very, very angry.
Films based on books usually fall into three camps: very good, good but totally different from the book or plain lousy. I cannot comment on how The Ruins has translated to the screen by its author but a friend tells me the book is a good read and the film is a good adaption and entertaining in its own right.
The film features the nastiest vines and plants on screen since Sam Raimi's The Evil Dead and are extremely menacing and very scary. The film uses CGI in a subtle way and director Carter Smith must be commended with the choice of using prosthetics and make- up effects wherever possible. The characters are reasonably well developed and the performances from the five young leads are good and fairly convincing.
What is impressive though is the fact that the film is mainly set in daylight and still retains the dread needed in this type of film. The sequences set in the dense caverns underneath the ruins are very atmospheric and this is where we are treated to possibly the most uncomfortable scene ever featuring a plant. The production design is excellent with the Mayan temple looking especially good. Considering the lead production designer worked on a certain Middle Earth trilogy, the skills he used there are put to good effect in this film.The Ruins is a horror movie which isn't afraid to shy away from the gore, in fact it's one of the bloodiest films out of Hollywood for quite a while. It is predictable as most 'People in Peril' movies are, but it does feature several shock moments and doesn't outstay its welcome. It also succeeds in making me look at my Dad's plants in a whole different light.
Extras
There are three separate featurettes on the disc detailing the making of the film, its effects and the production design. Also included are the film's theatrical trailer and some deleted scenes including an alternative ending. The short featurette detailing the films effects in particular the prosthetic effects is excellent and really goes into detail on how some of the film's grosser moments were created. The alternative ending is a little cheesy, but does have a nice little twist.
Film:
Extras:
Starring Shawn Ashmore, Jena Malone, Laura Ramsey, Jonathan TuckerDirected by Carter SmithDistributor: Dreamworks