News
The Ron Howard ready reckoner
This week in the Friday Ready Reckoner chair, Mr Ron Howard's career goes under the microscope. Here's a clue: The Da Vinci Code is not his best film.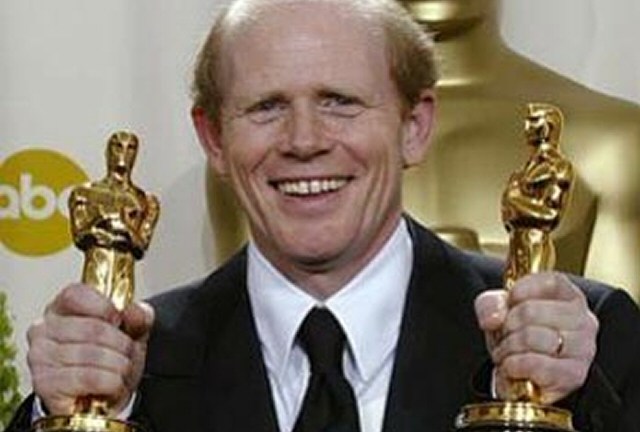 He might have sprung to fame in Happy Days, but it's his career behind the camera that's interesting us here. Come join us as we plug Ron Howard into the Den Of Geek ready reckoner chair…
Splash
He did a few bits and bobs before he landed the chair on this likeable 80s comedy. It'd be the first time he paired up with Tom Hanks, but the film is more remembered for Daryl Hannah's mermaid. Eugene Levy and John Candy are also in the cast, and it's a film that still holds up quite well.
Cocoon
An 80s treat, and one that won an Oscar for Don Ameche. This is the one where lots of old people go swimming, and then suddenly find that they've got back all of their youthful energy. Steve Guttenberg's in here too, although Ron Howard had nothing to do with the sequel that followed (that remains a bit of a guilty pleasure).
Parenthood
If you can forgive the tacked on ending, then this is a flat-out comedy masterclass. Marrying a razor-sharp script to a terrific cast (among whom Dianne Wiest, Jason Robards, Steve Martin and Rick Moranis excel),
Parenthood
is a sublime mainstream comedy with a gutful of belly laughs.
Backdraft
Another ensemble cast, but this time it doesn't gel anywhere near as well. Backdraft's fire scenes are very good, but away from the action, the collection of characters just aren't that interesting, and the film suffers as a result.
Far And Away
It's certainly ambitious, but this is – apart from the terrific land rush sequence at the end – a film that's become remembered for bringing Tom Cruise and Nicole Kidman together. Cruise's Oirish accent is comedy gold.The Paper
So it was back to another ensemble comedy for Howard, and this one again failed to ignite. The cast were fine – Michael Keaton and Glenn Close are on great form – but the film itself lacks laughs, and rarely gets out of second gear. A pity.
Apollo 13
A major achievement, and the film that proved that Howard could handle a dramatic film with real skill. Re-teaming him with Tom Hanks,
Apollo 13
won him a Best Director Oscar nomination, and with some justification too.
Ransom
Half a great thriller. The set-up to this Mel Gibson hit is brilliant, as he turns the tables on the people who have kidnapped his son. But despite boasting Gary Sinise as the bad guy, the second half is a real let down, never coming close to matching the intrigue of the premise that's been put into place.
EdTV
A fun little film, but as many pointed out at the time,
The Truman Show
covered similar ground, better. It's still worth spending some time with
EdTV
if it pops up on the telly though, as it deserved a better fate than it got.
How The Grinch Stole Christmas
Horribly manipulative, at one minute telling us off for buying presents and stuff, and then chucking all sorts of merchandise at you. Stylishly it's great, and Jim Carrey is a good Grinch, but the mixed messages leave an odd taste. A huge hit, though.
A Beautiful Mind
Perhaps the most perplexing Best Picture Oscar winner of recent times (apart from Crash, perhaps). A Beautiful Mind isn't a bad film, and it's certainly got some interesting decisions within it, but it still felt a little underwhelming for this writer by the time the credits rolled. A modern classic it really ain't, but the performances are great.
The Missing
A sorely-overlooked film, that features some of Howard's best directorial work. Boasting excellent performances from Tommy Lee Jones and Cate Blanchett, it's a terrific Western thriller, although the W word is usually enough to put most people off it.
Cinderella ManConfession time: I just didn't fancy this one at all. However, a friend of mine swears that Cinderella Man is a far better film than the press it received would lead you to believe. I, however, can't comment.The Da Vinci Code
Wish I hadn't bothered with this one, though. A long, meandering, dull as ditchwater wannabe thriller, and probably the worst film Ron Howard has made. Tom Hanks' haircut is the best thing about it.
Not seen: Willow, Gung-Ho. Shame on me.