News
Star Wars: The Rise of Skywalker Release Date, Trailers, Cast, Story, and News
Everything you need to know about Star Wars: The Rise of Skywalker, including news, release date, trailers, story details, and more!
Star Wars Episode IX: The Rise of Skywalker will conclude the Star Wars saga as we know it. J.J. Abrams, who previously directed The Force Awakens, returned to the director's chair once again for this installment. 
Previous director Colin Trevorrow left the project over creative differences. Trevorrow wrote a draft of the script with Derek Connolly, before Jack Thorne (who has worked on cult genre favorite The Fades and who is currently working on a new adaptation of Philip Pullman's His Dark Materials) was brought in.
Stream everything Star Wars with a FREE TRIAL of Disney+, on us!
The final script was written by Abrams and Chris Terrio. John Williams will also return to score his final Star Wars movie.
Here's everything else know about The Rise of Skywalker:
Star Wars: The Rise of Skywalker Review
We've watched Star Wars: The Rise of Skywalker and have lots of thoughts on the movie. Read our review here!
Star Wars: The Rise of Skywalker Release Date
Star Wars: Episode IX will arrive on December 20, 2019. The full schedule of Star Wars movie releases can be found here.
Star Wars: The Rise of Skywalker Trailer
A new clip released ahead of the premiere teases a major confrontation between Kylo Ren and the Emperor! Plus, there are hints of another cameo…
And check out the first clip from the movie below:
The latest TV spot focuses on Rey's connection to her friends as well as gives us another look at Dark Side Rey!
This next promo teases the final battle between Rey and Kylo Ren. Check it out:
Get ready to lose your mind when you hear the theme used in the movie's "Duel" promo:
Next up is a promo featuring a few snippets of new footage, including a shot of Rey jump off a Star Destroyer!!!
The final trailer for Star Wars: The Rise of Skywalker arrived during Monday Night Football. Watch it below:
Here's the earlier footage that was released…
We broke down that trailer for all of its secrets and potential plot threads. Here's what we found. 
Additional Star Wars: The Rise of Skywalker footage debuted at D23 2019! You can watch it below:
Star Wars celebrates its history in this featurette:
Star Wars: The Rise of Skywalker Runtime
J.J. Abrams has confirmed that Star Wars: The Rise of Skywalker is 2 hours and 21 minutes long. That's 141 minutes, which means that 2017's The Last Jedi remains the longest Star Wars movie in history at 152 minutes. It was originally reported that Episode IX was going to be 155 minutes long, but it seems that some additional cuts have been made since then. 
Star Wars: The Rise of Skywalker Cast
Returning actors include Daisy Ridley, Adam Driver, John Boyega, Oscar Isaac, Lupita Nyong'o, Domhnall Gleeson, Kelly Marie Tran, Joonas Suotamo, and Billie Lourd. 
Ian McDiarmid will also reprise his role as Emperor Palpatine, as revealed in the first teaser trailer. Yes, when he showed up at the Episode IX panel at Star Wars Celebration, he brought the house down!
There are a few newcomers as well: Naomi Ackie (Lady Macbeth) plays a character named Jannah. Keri Russel and Richard E. Grant (Logan, Game of Thrones) will also make their Star Wars debut in the movie. Dominic Monaghan will reunite with Abrams for the first time since Lost in an undisclosed role. 
Billy Dee Williams will indeed be reprising his role as Lando Calrissian. Mark Hamill will also be returning as Luke Skywalker, which after the events of The Last Jedi, was not a foregone conclusion.
The real shocker here is that the dearly departed Carrie Fisher will be returning as General Leia. From Disney's announcement, it sounds like they've found a way to bring Fisher back without violating their previous promise to not use CGI. Per the release: 
The role of Leia Organa will once again be played by Carrie Fisher, using previously unreleased footage shot for Star Wars: The Force Awakens. "We desperately loved Carrie Fisher," says Abrams. "Finding a truly satisfying conclusion to the Skywalker saga without her eluded us. We were never going to recast, or use a CG character. With the support and blessing from her daughter, Billie, we have found a way to honor Carrie's legacy and role as Leia in Episode IX by using unseen footage we shot together in Episode VII."
Frequent J.J. Abrams collaborator Greg Grunberg is returning to the role of Snap Wexley in Episode IX after his curious absence in The Last Jedi. Wexley first appeared on the big screen in The Force Awakens as one of the members of Poe Dameron's Black Squadron. The character was introduced as a teenager in the novel Star Wars Aftermath.  
Star Wars: The Rise of Skywalker Poster
Disney has released posters for all of the characters in the upcoming film. Check out a few of them below: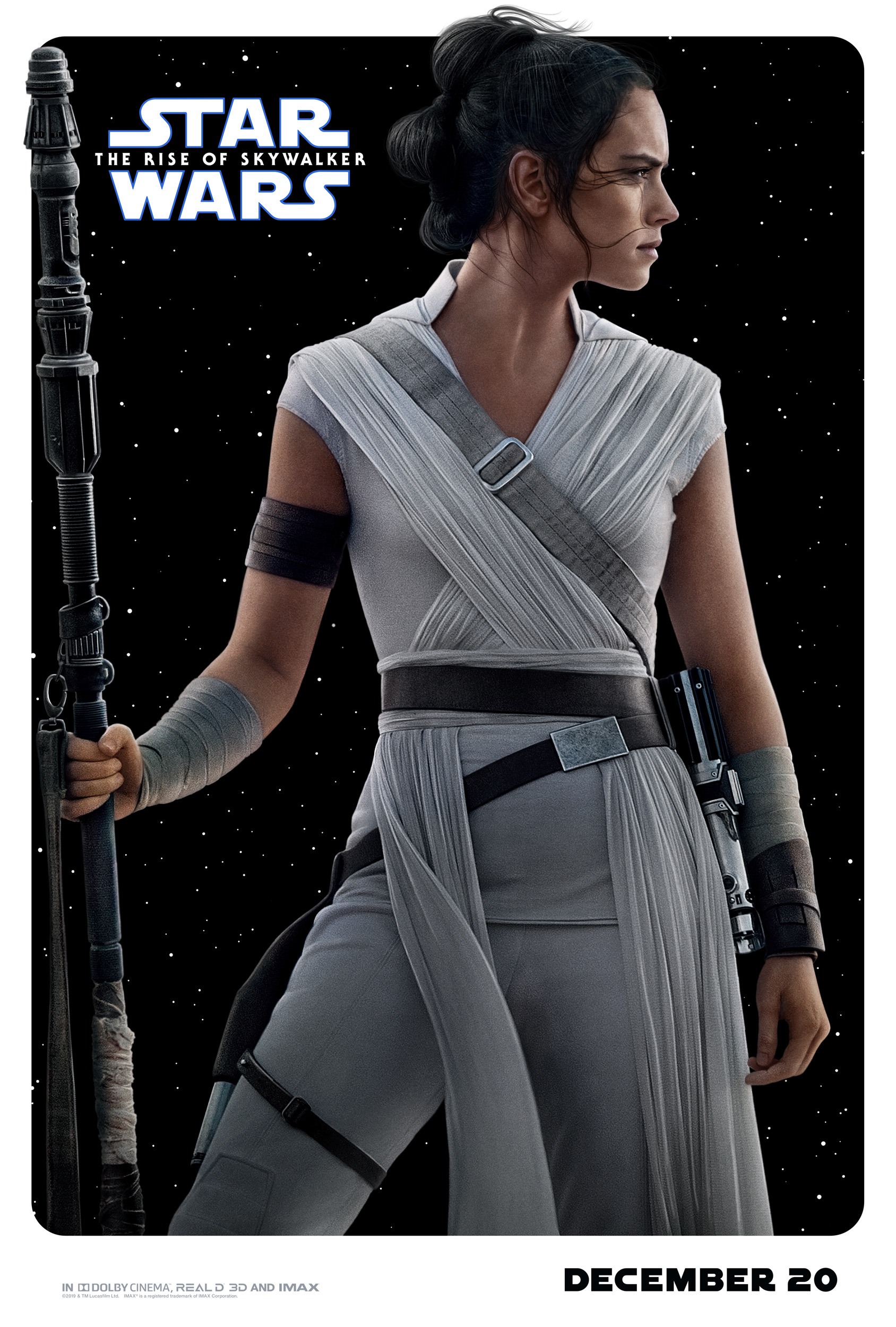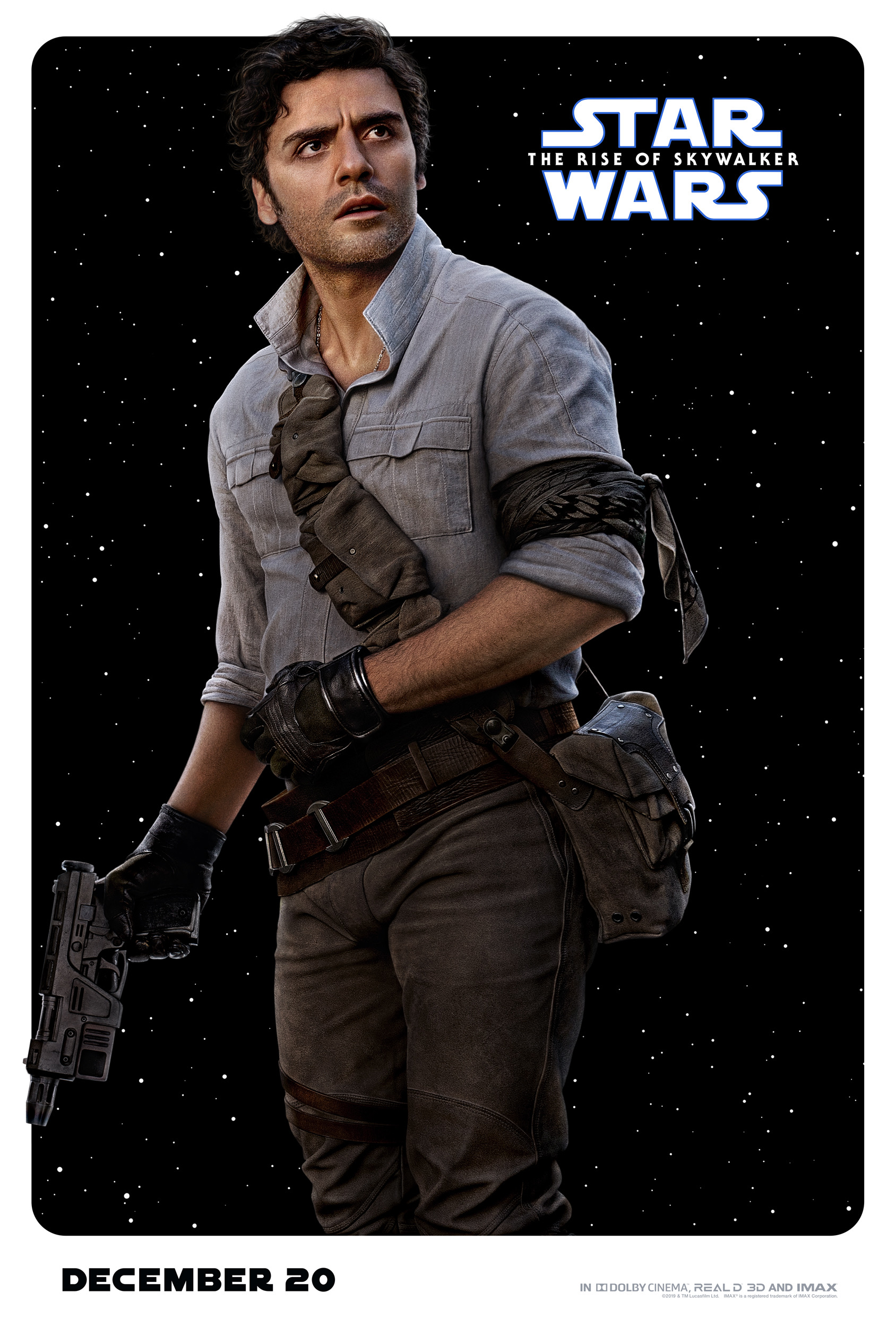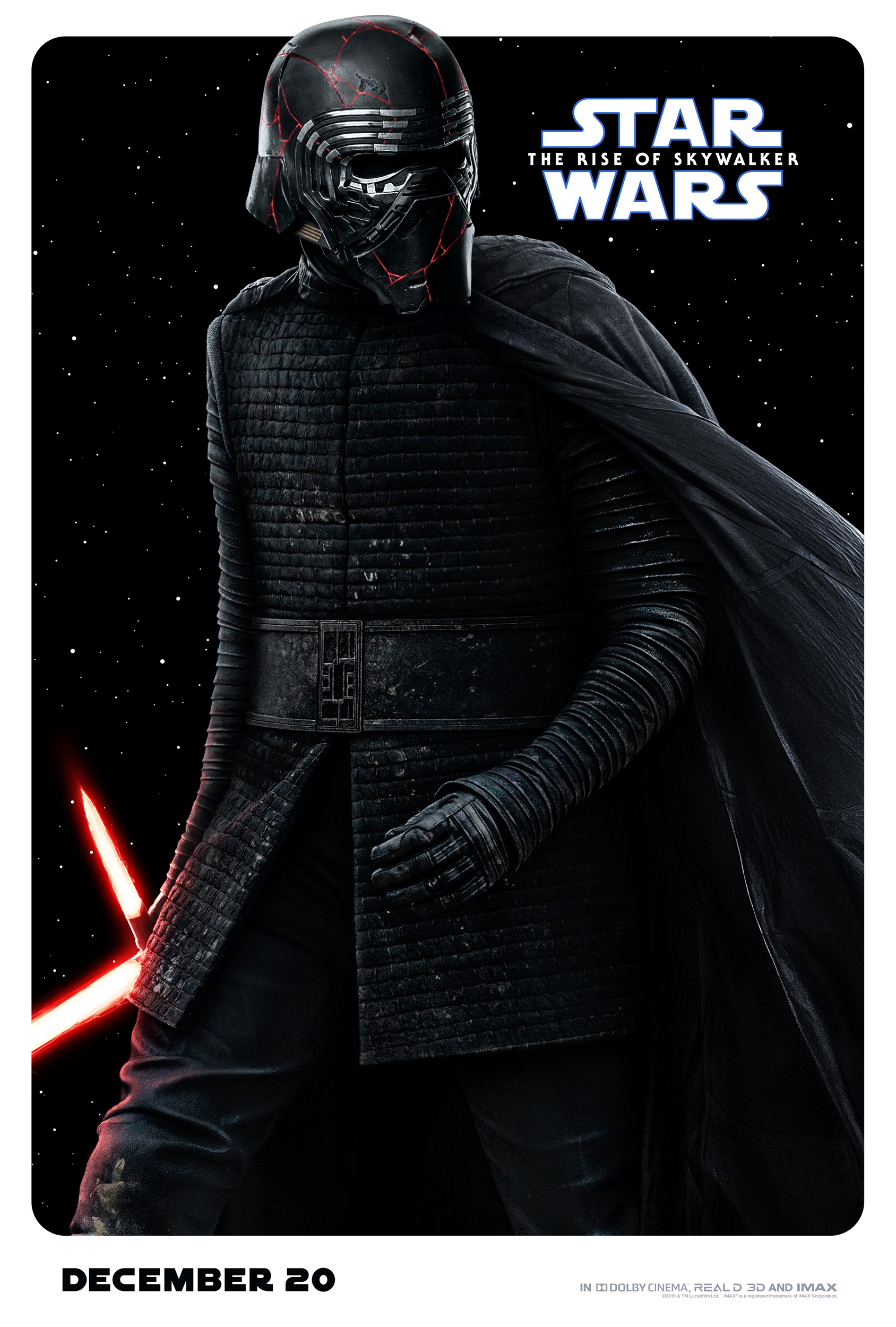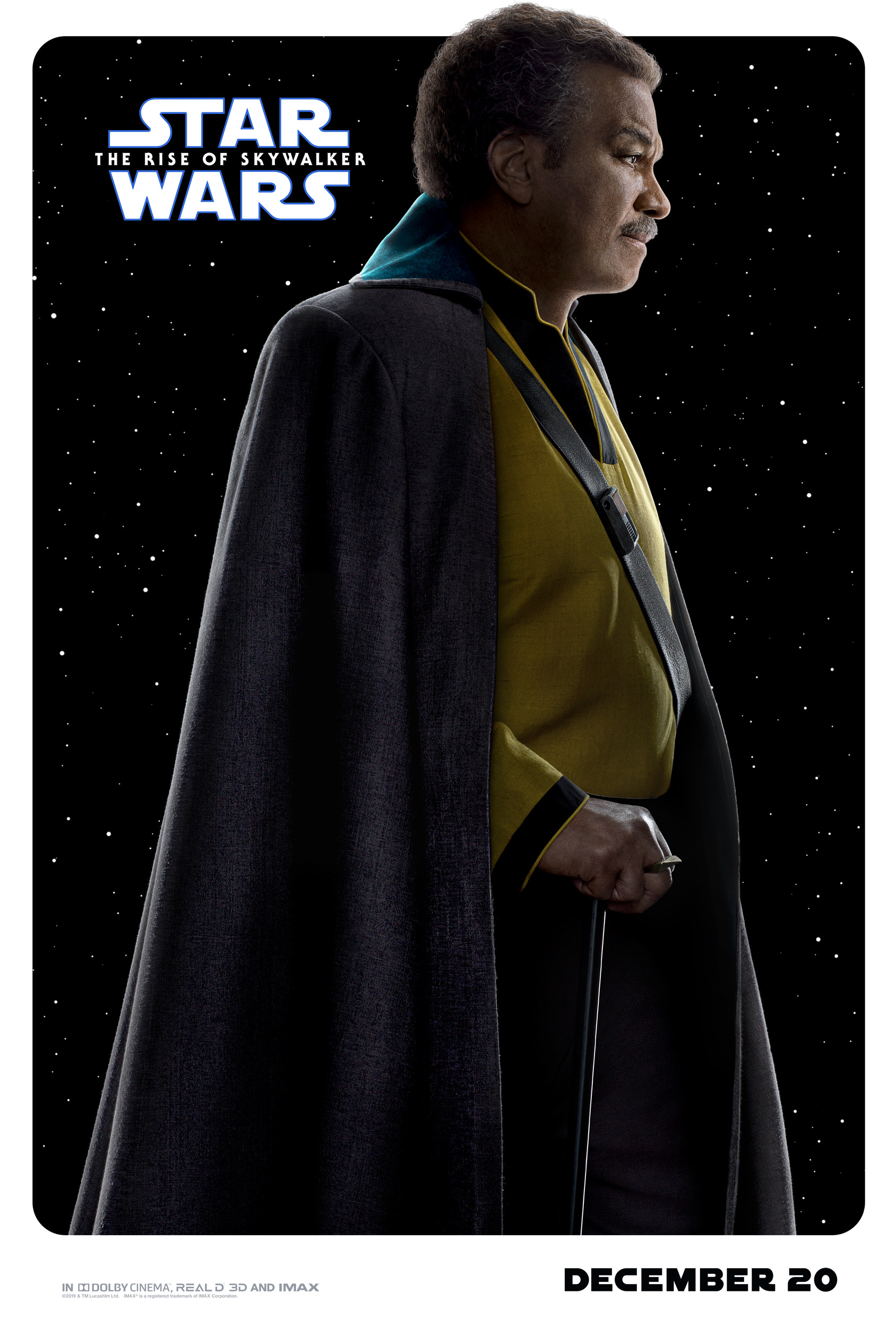 You can see more of the character posters in this Twitter thread.
We finally got the movie's official poster at D23 2019, which you can check out below. It is so unbearably AWESOME: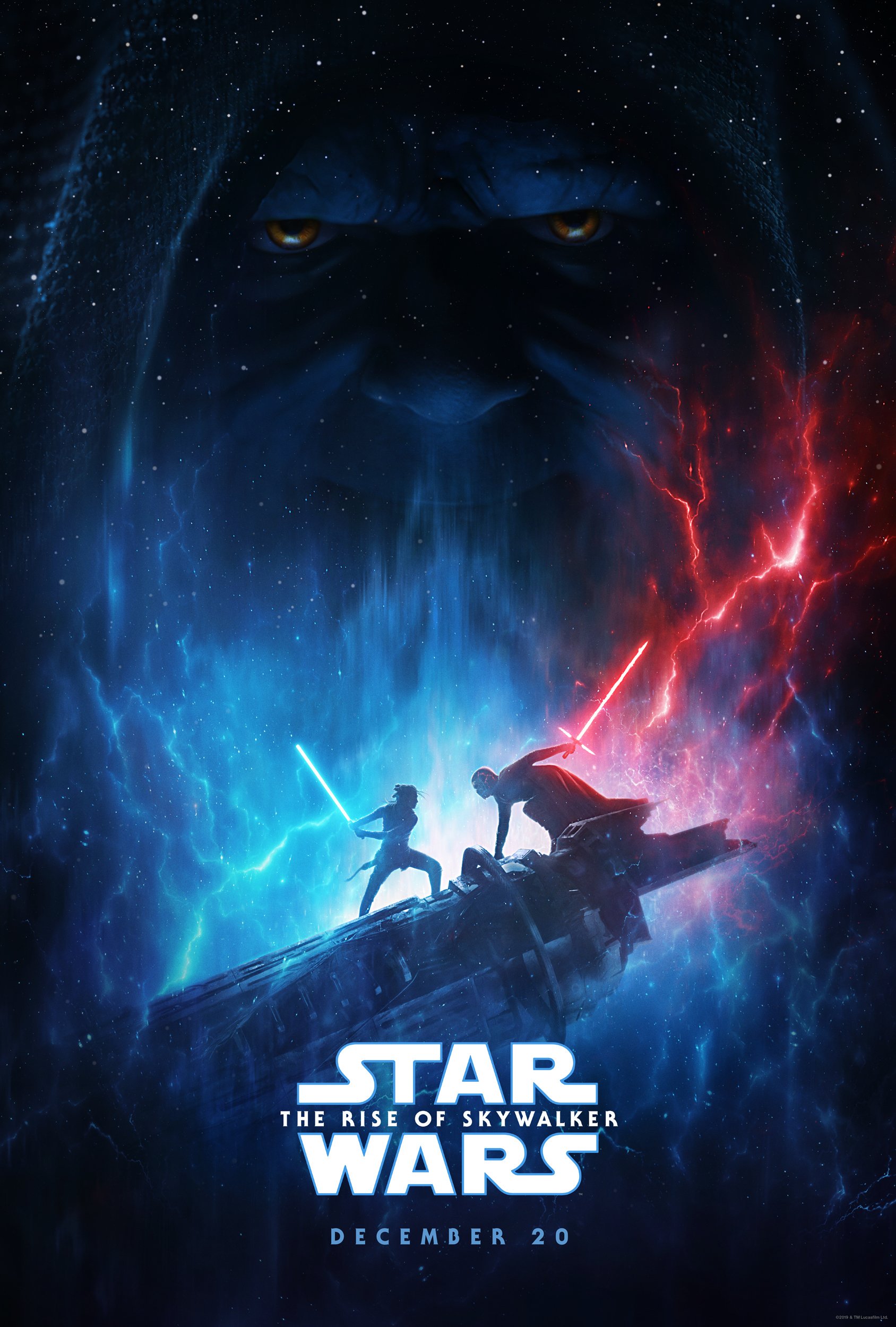 Star Wars: The Rise of Skywalker Story
Not much is known about the story just yet, but there are questions to be answered. How will Rey defeat Kylo? What will become of the Jedi? How is the Emperor still alive? 
We speculated on all of those right here.
Star Wars: The Rise of Skywalker Spoilers
Just because Disney is keeping the plot of the movie under lock and key, that doesn't mean there aren't plenty of rumors flying around. For example, some reports suggest that the movie will finally explain where the Knights of Ren have been all this time.