News
The Rise and Fall of Hemdale
Hemdale became one of the largest indie studios of the 80s with films like The Terminator and Platoon. Ryan charts its turbulent history...
When Platoon won four Oscars in 1987, it marked not only a new chapter in Oliver Stone's career as a filmmaker, but also the end of a decade-long battle. Since the 1970s, Stone had been struggling to make his harrowing account of the horrors he'd seen firsthand as a soldier in the Vietnam conflict, but was famously turned down by every major studio in Hollywood.
Platoon, and Stone, finally found sanctuary at a small independent studio with a grand-sounding name: the Hemdale Film Corporation. It was Hemdale, and its co-founder John Daly, that had taken a chance on Stone, and when Platoon came out in 1986, the gamble proved to be a shrewd one: its $6m investment was covered by the first month's ticket sales, and the film went on to make more than $138m in America alone.
The Academy Awards in 1987 marked a new high for Hemdale. All told, its films garnered 12 Oscar nominations – a remarkable achievement for an independent studio. One newspaper described the company as having "a reputation for producing challenging adult films that no one else wants to make," and through much of the 1980s, Hemdale's creative risk-taking was paying off.
"I sometimes feel like the Statue of Liberty," a jubilant John Daly told Inquirer film critic Desmond Ryan in 1987. "Give me your poor, tired rejects and we'll turn them into golden dreams. We're  a bunch of pirates around here, making films that in most cases are rejects. And no film was more rejected than Platoon."
Inevitably, not all of Hemdale's gambles paid off. By the early 1990s, the company had been brought low by box-office flops and litigation over unpaid bills. But from beginning to end, Hemdale's output was utterly unique. Even Hemdale's origins are highly unusual…
Boxing, heavy metal and betting shops: Hemdale's early years
The Hemdale story began not in sun-bleached Hollywood, but in 1960s Britain, and with an unusual business partnership.
John Daly was a 30-year-old Londoner who'd grown up in bomb-damaged post-war south London. His father was a dock worker-turned boxing promoter, while John had taken on a variety of jobs – market trader, a waiter for the Merchant Navy – before becoming going into the insurance business.
David Hemmings, meanwhile, was a baby-faced 26-year-old actor who'd just played the starring role in Michelangelo Antonioni's hit, counterculture thriller, Blow-Up (1966). 
With Daly, Hemmings formed Hemdale in 1967, a financing company apparently set up to help actors avoid paying the UK's then sky-high 90 percent taxes.
"Well, you've got to pay taxes one way or the other," Hemmings said to Roger Ebert in 1969, "so why not [plough] it back into the industry?  Actors can be big dollar-earners […] It's one thing to evade taxes. It's another thing to avoid them. I'm now able to keep about a third of my earnings rather than a sixth…"
After going public in the late 1960s, Hemdale Ltd rapidly expanded into a diverse entertainment company. As a talent agency, it managed such bands as Black Sabbath and Yes. It produced British films like Ken Russell's Tommy and Robert Altman's debut, Images, and a stage version of the musicals Oliver! and Grease. Then there was its chain of betting shops, and its foray into the world of boxing promotion, when it joined forces with Don King set up the legendary Rumble in the Jungle fight between George Foreman and Muhammad Ali.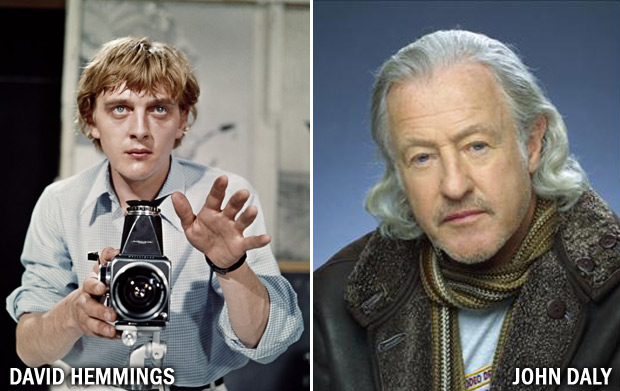 By the time Ali and Foreman went toe-to-toe in 1974, the company was called the Hemdale Film Corporation. David Hemmings had left some three years earlier, by which point Hemdale had grown into a $30m company with around 90 employees. But while Hemdale was involved in the film business throughout the 70s, either as a production company or a distributor, the greater part of its revenues came, according to a 1974 newspaper report, "from putting cable TV in hotels."
Then, in 1980, John  Daly decided to take Hemdale to Hollywood. Setting up office in a small, anonymous-looking house behind the Bank of America on Sunset Boulevard, Daly started producing a far higher volume of films than it had the decade before; in 1981 alone, it produced the western Cattle Annie And Little Britches, quirky horror Strange Behaviour (also released under the more eye-catching title Small Town Massacre) and action drama Race For The Yankee Zephyr, directed by Daly's old friend David Hemmings.
None of these films were particularly big hits, and neither was the sci-fi horror Turkey Shoot (1982), or the drama A Breed Apart (1984), about the conservation of the bald eagle. But in Hollywood, it only takes one big hit to change your fortunes – and in 1982, a very strange meeting between John Daly and a largely unknown writer-director would eventually result in Hemdale's first major Hollywood hit.
Enter the Terminator
The crash of a door and the scream of Hemdale's receptionist marked the arrival of an unexpected visitor.
Looking up from his desk, Daly was confronted by a freakish figure clad in knee-high boots and leather jacket. He had gold foil from a cigarette packet covering his teeth. There were fake cuts all over his forehead. The man sat in a chair in front of Daly and simply stared at him for what must have seemed like an eternity.
After 15 awkward minutes, another, younger man stumbled into the office and started to pitch his idea for a science fiction film about a killer cyborg sent from the future. This second man was James Cameron, while his associate was one Lance Henriksen – Cameron's actor friend, whom he hoped would play the title character in his screenplay, The Terminator.
Most Hollywood producers would probably have called for security, but since Daly didn't have security, he just sat and listened. The Terminator had real promise, Daly thought, as Cameron talked through his ideas and showed off some of his concept sketches.
According to Rebecca Keegan's book, The Futurist: The Life And Films of James Cameron, this eventful meeting marked the turning point for The Terminator. While Cameron had already secured the interest of Orion Pictures, who'd agreed to distribute his film, he still struggled to find financing – and with Hemdale, he finally got the backing he needed.
The Terminator's success would be unexpectedly massive, grossing more than $78m on its meagre $6.4m budget, and changing the careers of just about everyone involved. The Terminator cemented Arnold Schwarzenegger's status as a major star. James Cameron was firmly on Hollywood's radar, and the success of The Terminator directly led to his appointment as director on Aliens. (Lance Henriksen, meanwhile, played the smaller role of cop Hal Vukovich, and went on to work with Cameron again in Aliens.)
Cameron's partnership with Hemdale wasn't, however, a particularly happy one. When it came to the final stretch on The Terminator, when filming had completed and the effects were still to be added, Daly saw a screening of Cameron's work in progress – and wasn't overly impressed by what he saw.
"He was highly, highly intrusive, or tried to be in post-production," Cameron later said of Daly. "And it eventually came close to blows."
According to Cameron, Daly wanted the film to end when the Terminator's caught in an exploding truck. "[Daly] didn't beg, he demanded that I remove the last reel of The Terminator," Cameron said. Cameron, tenacious even at this early stage of his career, steadfastly refused, and the film remained untouched.
Despite the tussles over the final cut, The Terminator would soon prove to be as big a turning point for Hemdale as Schwarzenegger or Cameron. By the end of 1984, the little production company with the grand-sounding name had scored its first Hollywood hit.
Salvador and Platoon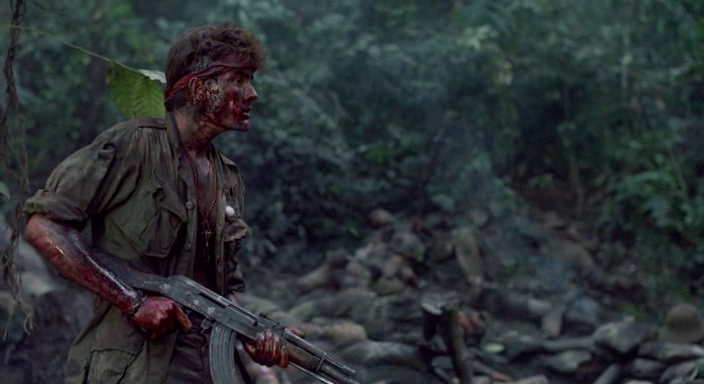 Oliver Stone finished his tour of Vietnam in 1968, and was left both physically and mentally scarred by the experience. For Stone, the next 12 years would bring mixed fortunes. He overcame his postwar trauma and drug addiction to write the screenplay for Midnight Express, a drama based on the book by Billy Hayes. Midnight Express won Stone an Oscar for Best Screenplay in 1979. But Stone's attempts to break into film directing had fallen flat; the horror films Seizure (1974) and The Hand (1981), starring Michael Caine, both sank without trace. In 1983, Stone wrote the screenplay for Brian De Palma's coked-up remake of Scarface – a cult film these days, but drubbed by critics at the time.
The failure of those films left Stone battling to find anyone willing to let him make his next two films, Salvador – a drama about photojournalist Richard Boyle's experiences in the Salvadoran Civil War – or Platoon, the Vietnam screenplay he'd written back in the early '70s.
When, like Cameron, Stone finally found backing for Salvador at Hemdale in the mid-80s, he went to drastic lengths to ensure his position in the director's chair. He waived his salary and remortgaged his house, before taking a similarly uncompromising approach to making the film itself; despite the obvious danger, Stone wanted to shoot on location in El Salvador, where the war between its government and left-wing guerrilla forces was still raging.
Salvador's production would prove to be a nightmare.
"We went down to Salvador and tried to con [the government] into giving us all their helicopters," Stone said in Jeremy Paul Kagan's book, Directors Close Up. "We said we want to portray the government as the good guys. We gave them a dummy script and we almost pulled it off. We came within that close to doing it, and our adviser got killed. Unfortunately, he got shot by the communists on a tennis court, so that ended that escapade."
With El Salvador proving to be a no-go, Stone decided to shoot the film in Mexico. But after 42 days, the production had run out of money and Stone was thrown out of the country. Fortunately for Stone, Daly was on hand with some extra financing; Stone was duly handed $1m and an additional nine days to get his film finished – this time, in Las Vegas.
"It was a complicated scam, getting the movie finished," Stone later told Sabotage Times. "It involved acts of high piracy, buccaneering and skulduggery."
Salvador's woes continued even after it had been finished. When Hemdale offered the film to Orion to distribute, as it had with The Terminator, the studio balked – its subject matter was simply too current and too risky for it to risk being involved with. Hemdale duly put the film out itself, which was far from its strongest talent – the film barely made a third of its $4.5m budget back in cinemas.
Salvador did, however, prove Stone's ability as a director. It was a tough, unflinching film, with a blistering central performance from James Woods as the wayward Richard Boyle. Stone's handling of Salvador might explain why, right afterwards, John Daly also found himself agreeing to bankroll Platoon.
When asked why he'd agree to back Stone's war film, Daly replied, "We felt we couldn't do any worse than we did with Salvador."
Litigation and controversy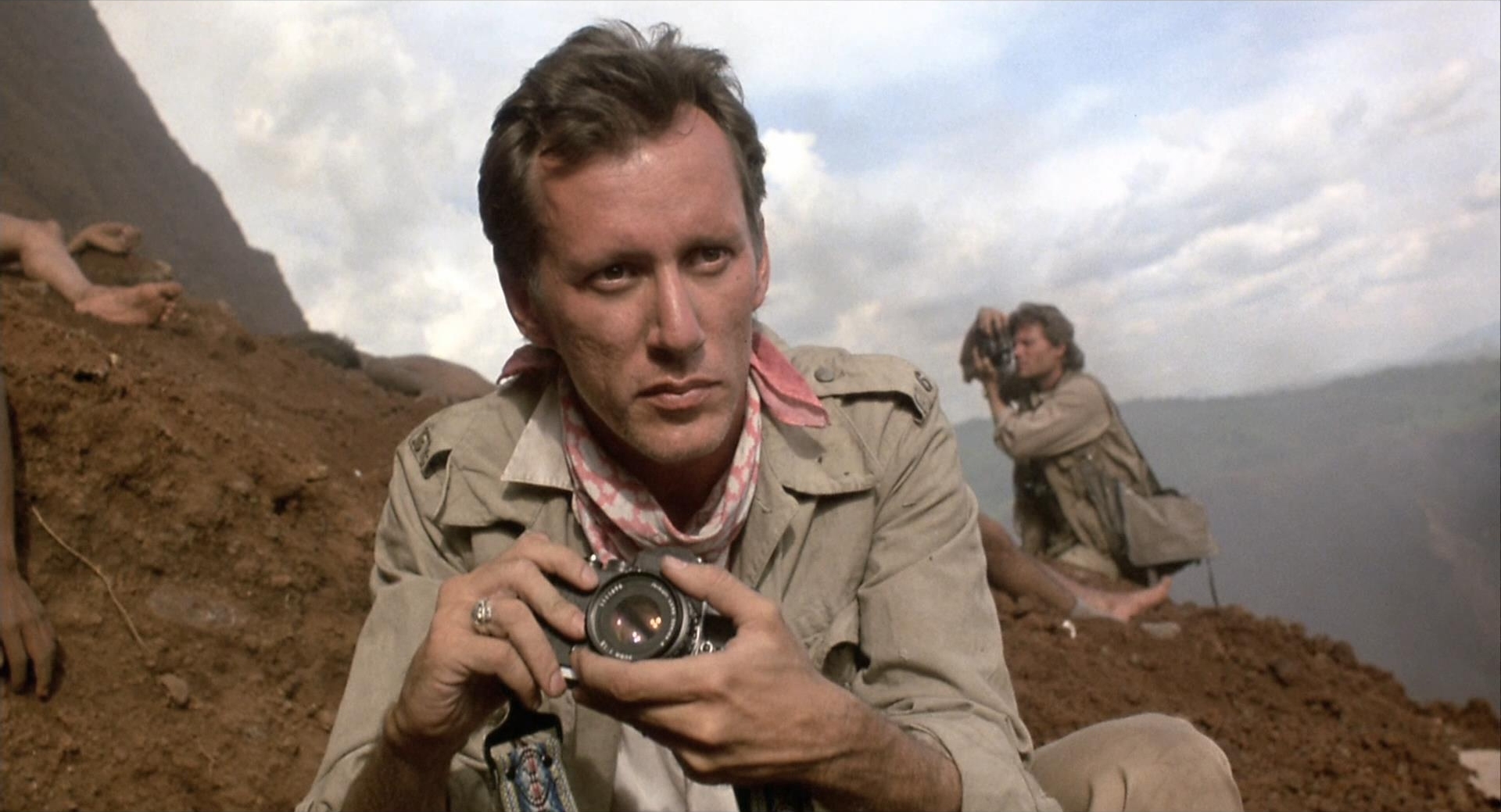 Both released in 1986, Salvador and Platoon gave Stone and Hemdale financial success and Oscar glory. Platoon was by far the bigger film, but Salvador was also nominated for two Academy Awards – Best Actor for James Woods and Best Original Screenplay for Stone and co-writer Richard Boyle. As Daly later pointed out, Salvador may have been a far bigger success had it come out after Platoon; both films remain among the best in Stone's long career.
Hemdale's 1986 winning streak continued with Hoosiers, a sports drama starring Gene Hackman which not only made money at the box-office, but also earned two Oscar nominations – one for Dennis Hopper's supporting role and another for Jerry Goldsmith's music.
The success of those films saw Hemdale's profile soar in Hollywood trade publications. It was a time when independent studios were taking the kinds of risks their larger, mainstream counterparts couldn't – by keeping their budgets low, studios like Hemdale could afford to make edgy films like Platoon and still hope to turn a decent profit. Journalists wrote of Hemdale's openness to new writers and filmmakers, and Daly's work ethic; he would read dozens of scripts himself, where most producers would hire an underling to scour them first.
"They say they have a script, and when I say 'Bring it on over right now,' they go into profound shock," Daly said. "That's what you've got to do. You can't be formal."
But not everything was rosy at Hemdale. Stone later revealed that he and Daly had "tremendous battles in the editing room" during the post-production of Salvador. "Daly and I fought on everything," Stone said. "There were moments that were really bristly where I felt he was going to throw me out."
Director Ken Friedman's experience with Daly was even worse. During the production of the blackly comic crime drama Made In The USA, Friedman and Daly had suffered a major falling out over the way the film should be edited. Determined to have the film shown as he intended, Friedman showed the film uncut at Cannes in 1987.
"This was important for my career," Friedman said of the screening at Cannes. "But John Daly owns the copyright and could sue me. But […] I felt I had an obligation to the people who made the film."
According to one of the film's lead actors, Adrian Pasdar, Daly had "threatened to have him arrested if Ken showed his cut publically again."
During the fall-out, New Line Cinema made an attempt to buy the film, but the deal fell apart. The Daly-approved cut of Made In The USA was shelved for two years, before finally dribbling out on VHS in 1989. An unexpurgated edit of Friedman's film never surfaced.
Away from the editing room, reports spread through the late 80s that Daly wasn't paying people on time; according to some stories, Oliver Stone hadn't been paid for Platoon a year after its release. One 1988 newspaper article states that, since 1981, Daly had been "involved in over 30 lawsuits" .
James Woods, who'd starred in the Hemdale films Best Seller and Salvador, said of Daly, "John was – well, a wonderful fucking criminal. He never paid anybody – he knew how to alienate everybody!"
"I mean look at this," Woods told Den Of Geek, " here's who John Daly had in the first three films he did. He had Jim Cameron, Arnold Schwarzenegger, Oliver Stone, Jimmy Woods, John Belushi… at the time they did The Boost with Sean Young, she was very hot at the time. Harold Becker, Arnold Kopelson. All these people were in there, and they just fucked it up because they kept trying to cheat everybody."
Cartoons and closure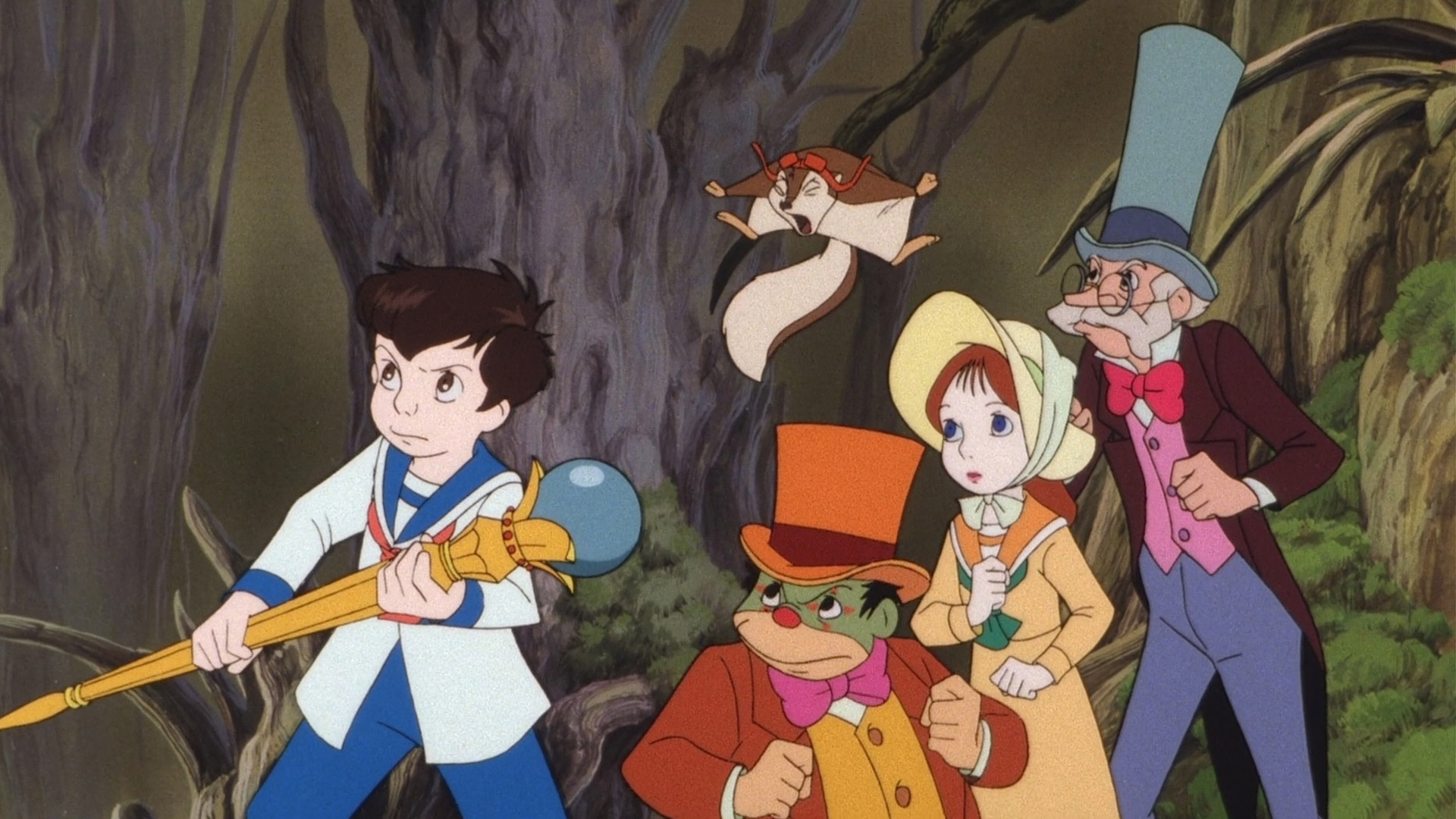 By the late '80s, Hemdale's critical and financial success with films like Platoon, River's Edge, and particularly The Last Emperor – which swept the board with nine Oscar wins at the 1989 Academy Awards – was overshadowed by a string of box office failures. Movies like Out Cold, Criminal Law (both 1989), Staying Together (shot in 1988, but shelved until 1990) and Nic Roeg's Cold Heaven (1991) all fared dismally, partly because Hemdale tried to distribute them by itself.
As the flops mounted, so too did the litigations. The LA Times reported in 1990 that Gale Anne Hurd, Arnold Schwarzenegger, James Cameron, and Stan Winston were suing Hemdale over unpaid profits from The Terminator. With problems like this, it's perhaps unsurprising that Hemdale sold one of its most valuable assets – the rights to The Terminator franchise – to another Hollywood indie, Carolco, for $5m in 1990.
In 1991, Hemdale filed for bankruptcy, after which it was never quite the same again. A new president, Eric Parkinson, took over to ease the financial turmoil, and while he managed to get the company's debts down to a more manageable level, Hemdale's film output suddenly shifted to selling animated films for the home video market. In 1992, Hemdale put out Little Nemo: Adventures In Slumberland, an animated feature which had already appeared once in US cinemas in 1989 to little fanfare, and it finally found an audience on VHS.
Hemdale hobbled along under the name NSB Film Corp until 1995, at which point the company closed amid yet more legal drama – including a tussle over the rights to the Rumble in the Jungle fight footage, and accusations that NSB's "top execs" had sold off "valuable assets to another company they ran at cut-rate prices prior to putting the company into bankruptcy" according to Variety.
Daly continued to work in the entertainment industry after Hemdale's closure, and even turned his hand to writing and directing with the World War II drama The Aryan Couple (2004) and horror flick The Box Collector (2008), also called Love At First Kill. His late-blooming career as a director would, sadly, prove short; in 2008, Daly died of cancer at the age of 71.
During his '70s and '80s heyday, Daly was described admiringly by writers as suave, eloquent and intensely passionate about filmmaking. By contrast, he could also be arbitrary and difficult to work with – and as countless court documents seem to prove, decidedly underhand when it came to business practices. Yet even those who'd clashed with Daly, both in the editing room and in legal terms, couldn't help but admire the producer for the start he and his company gave them. Oliver Stone, who never worked with Daly again after Salvador and Platoon, called him "a delightful kind of British rascal".
Even James Cameron, following his spat with the producer during the editing of The Terminator, had a certain respect for Daly and his impact on both his career and 80s film history in general.
"In the end, I never changed a frame," Cameron said. "But I had to sort of throw [the producers] out of the cutting room. Let me balance that by saying that John did make that picture. Just in the same way that he made Platoon and Salvador. However much you want to attack the guy and his methodology, he makes these movies."
Without Hemdale, the careers of some of the late 20th century's most talented and best-known actors and filmmakers – Stone, Cameron, Schwarzenegger, and also Robert Altman and Michael Apted, to name a few – may have never have been the same.