News
The Razzie Nominations 2009
The Oscar nominations arrive later today — which means yesterday, it was Razzie day. Here are the nominations…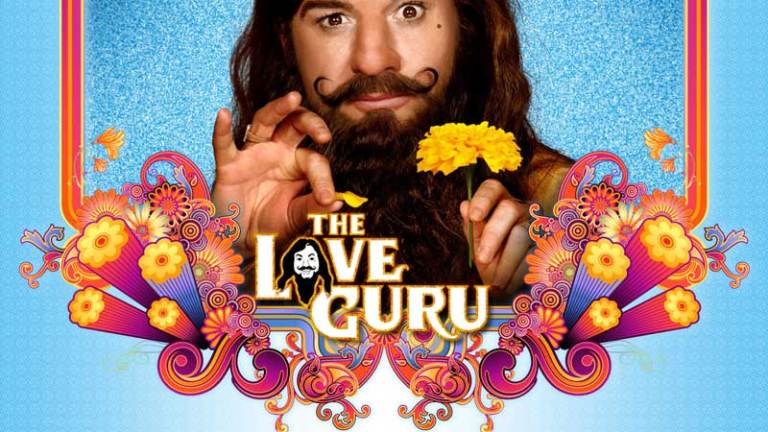 You can't help but love the Golden Raspberry Awards, better know as the Razzies. In the midst of a season where Hollywood routinely pats itself on the back, along comes a nice, subversive award ceremony to drag them back to reality.
This year, we were expecting The Happening to be sweeping the board, but that honour goes to the Mike Myers comedy vehicle The Love Guru. The Happening wasn't far behind, while Uwe Boll gets his now-traditional selection of nominations.
We felt that nominations were wasted on the likes of Disaster Movie and Meet The Spartans, simply because the people behind them surely knew they were shovelling out rubbish for a quick buck, and a Razzie is only likely to make them more curious. Interesting to see Al Pacino pop up in the nominations too a couple of times. How he's crying out for a comeback role.
Here's the full list…
WORST PICTURE
Disaster MovieThe HappeningThe Hottie and the NottieIn the Name of the King: A Dungeon Siege TaleThe Love GuruMeet the SpartansWORST ACTOR
Larry the Cable Guy: Witless ProtectionEddie Murphy: Meet DaveMike Myers: The Love GuruAl Pacino: 88 Minutes & Righteous KillMark Wahlberg: The Happening & Max Payne
WORST ACTRESS
Jessica Alba: The Eye & The Love GuruThe Women's cast (Annette Bening: Eva Mendes: Debra Messing: Jada Pinkett-Smith and Meg Ryan)Cameron Diaz: What Happens in VegasParis Hilton: The Hottie and the NottieKate Hudson: Fools' Gold & My Best Friend's Girl
WORST SUPPORTING ACTOR
Uwe Boll: PostalPierce Brosnan: Mamma Mia!Ben Kingsley: The Love Guru & The WacknessBurt Reynolds: Deal & In the Name of the King: A Dungeon Siege TaleVerne Troyer: The Love Guru & Postal
WORST SUPPORTING ACTRESS
Carmen Electra: Disaster Movie & Meet the SpartansParis Hilton: Repo: The Genetic OperaKim Kardashian: Disaster MovieJenny McCarthy: Witless ProtectionLeelee Sobieski: 88 Minutes & In the Name of the King: A Dungeon Siege Tale
WORST SCREEN COUPLE
Uwe Boll & Any ActorCameron Diaz and Ashton Kutcher: What Happens in VegasParis Hilton and either Christin Lakin or Joel David Moore: The Hottie and the NottieLarry the Cable Guy and Jenny McCarthy: Witless ProtectionEddie Murphy and Eddie Murphy: Meet Dave
WORST PREQUEL – REMAKE – RIP-OFF OR SEQUEL
The Day the Earth Stood StillDisaster Movie & Meet the SpartansIndiana Jones and the Kingdom of the Crystal SkullSpeed RacerStar Wars: The Clone WarsWORST DIRECTOR
Uwe Boll: Tunnel Rats, In the Name of the King: A Dungeon Siege Tale & PostalJason Friedberg and Aaron Seltzer: Disaster Movie & Meet the SpartansTom Putnam: The Hottie and the NottieMarco Schnabel: The Love GuruM. Night Shyamalan: The Happening
WORST SCREENPLAY
Disaster Movie & Meet the SpartansThe HappeningThe Hottie and the NottieIn the Name of the King: A Dungeon Siege TaleThe Love Guru
WORST CAREER ACHIEVEMENT
Uwe Boll