News
The Prom Musical Lands All-Star Cast for Netflix with Nicole Kidman, Meryl Streep
Ryan Murphy's new musical film for Netflix, The Prom, has cast Meryl Streep, Nicole Kidman, James Corden, Ariana Grande, and more.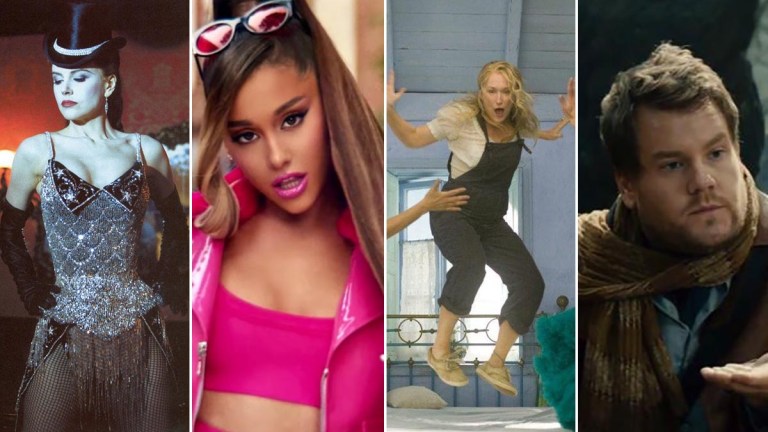 The play is the thing, and for Netflix and Ryan Murphy, it's a musical at that. Murphy, who has signed a major five-year deal for Netflix, is about to mount his first film for the streaming giant: a movie adaptation of the hit Broadway musical, The Prom. And now they're revealing to Deadline their star-studded cast, which includes Nicole Kidman, Meryl Streep, Ariana Grande, James Corden, Keegan-Michael Key, and Awkwafina… not bad for a film at a company some in the industry argue can produce only television films.
The project, which is the kickoff of a variety of series and films Murphy is developing for Netflix, is based off a 2018 musical of the same name with music and lyrics by Matthew Sklar and Chad Beguelin. It is about two washed up Broadway stars who get involved in championing LGBTQ rights in small town, Indiana… as well as their own brands.
In the film version, Streep will play Dee Dee Allen, a Tony winner in search for a comeback and who bets on the wrong horse. She stars in a musical about Eleanor Roosevelt with Barry Glickman (Corden), which earns dismal reviews and even grimmer box office returns. After their show flops, the pair rehabilitate their image by championing the cause of Emma (a yet to be cast role), who is a young woman forbidden from taking her girlfriend to prom due to homophobic school policies in her hometown. Dee Dee and Barry are aided in their quest, on Emma's behalf of course, by Broadway stars Angie Dickinson (Kidman) and Trent Oliver (actual Broadway star Andrew Kannels), not to mention their publicist (Awkwafina). Awkwafina will be a popular girl in Emma's school and Key is the high school principal that is to have a romantic relationship with Streep's Dee Dee.
Murphy's film is eying to begin production this December with, according to Deadline, a plan to launch next fall for awards consideration. The fact that this will thus compete with Steven Spielberg's own 2020 musical/likely awards contender, the West Side Story remake, is fairly intriguing given Spielberg's strong thoughts on Netflix's viability for awards season consideration. This competition can only be settled with a dance-off, we suspect.
There is certainly plenty of musical precedence among this cast, with Streep and Corden already starring together in Disney's Stephen Sondheim adaptaiton, Into the Woods, and Streep also being the face of the Mamma Mia franchise. Kidman of course was nominated for an Oscar for Moulin Rouge!, which we consider among the very best movie musicals of this century. Grande is also known to carry a tune, or so we hear.
David Crow is the Film Section Editor at Den of Geek. He's also a member of the Online Film Critics Society. Read more of his work here. You can follow him on Twitter @DCrowsNest.