News
The production design of Outland (1981)
With the SF actioner set for a remake, we look at the amazing environs of Peter Hyams' original...
Warner Bros pending remake of Peter Hyams' 1981 sci-fi actioner Outland poses whoever makes the film a very high benchmark to live up to in terms of production design. I'm not the biggest fan in the world of this tale of a lone marshall who pits himself against a corrupt mining company in the gritty and high-pressure (in every sense) environs of an ore-extraction operation on Jupiter's most disruptive moon. The film got greenlit originally for two reasons: a) Star Wars was a hot property and every studio in town was looking to ride the sci-fi boom and b) Outland is fundamentally High Noon in space, and as such not really sci-fi in any but a superficial sense.
However, that's one reason why the film's fans love it, and I can't say that a remake is an unlikely box-office prospect.
Production designer Philip Harrison's work is going to be a hard act to follow. He and Hyams did possibly the best job in movie history of suggesting the enormous dangers of working in a highly pressurised environment. Just check out how intimidatingly solid the sets appeared in the film…
With that, here's a pictorial tribute to the extraordinary look of Outland….
Io mining base (miniatures by Martin Bower)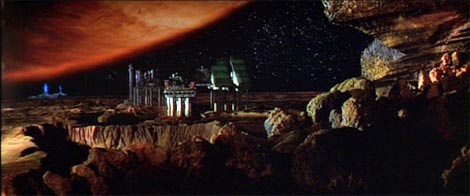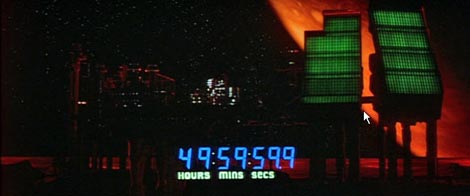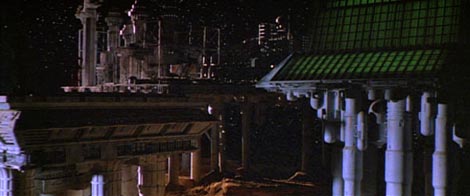 First death by high-pressure as a drugged-out worker loses it and breaks the pressure seal on his space-suit…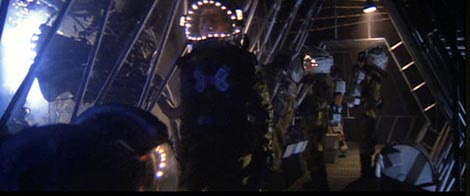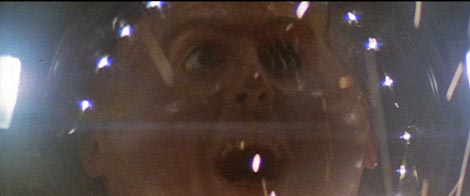 Kika Markham makes breakfast for Sean Connery & Son in their living quarters…
The worker's dorm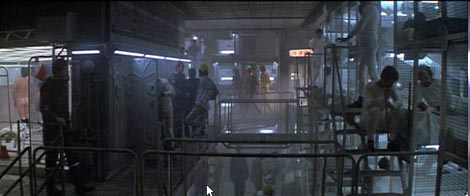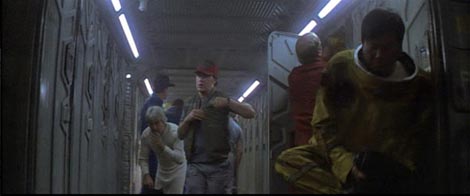 Meeting in the canteen to welcome new Marshall Connery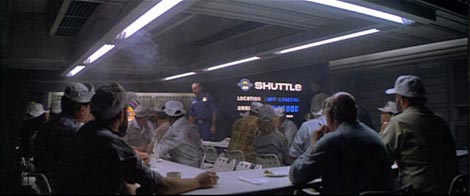 Suiting up at the airlocks (second death coming)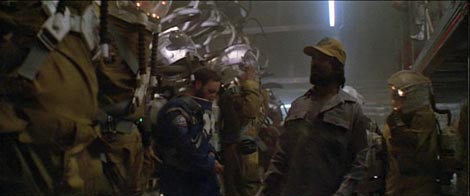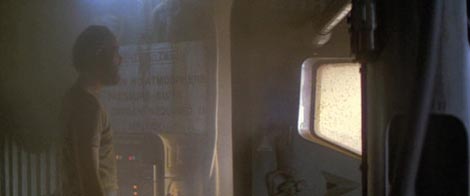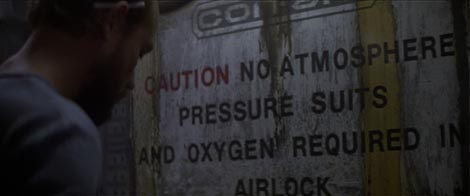 Medical centre (looking a lot like the Ron Cobb medicentre from Alien)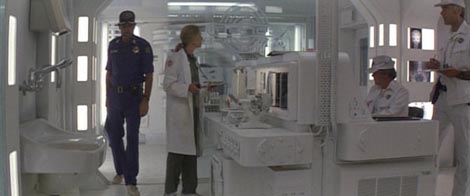 Jilted Connery gets consoled by James B. Sikking in his now-lonely quarters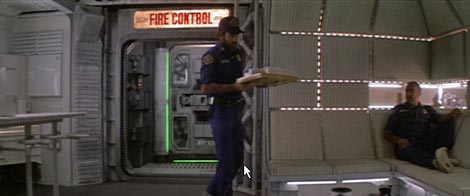 'Times Square' – the series of semi-exposed corridors provide a shortcut to a crime scene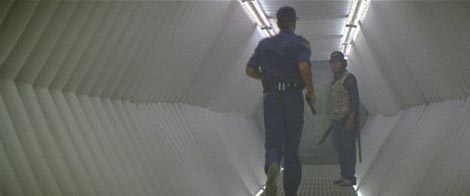 Looking for clues at medicentre
Live sex shows by laser-light at the canteen (prefiguring Taffy Lewis's bar in Blade Runner and nicking the illuminated bar surfaces of 1980's The Shining)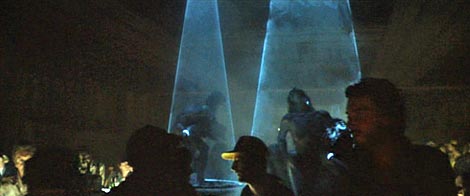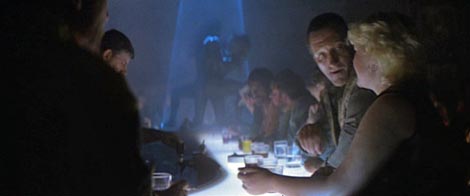 The holding cells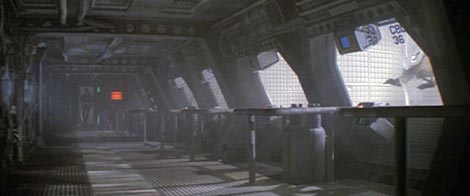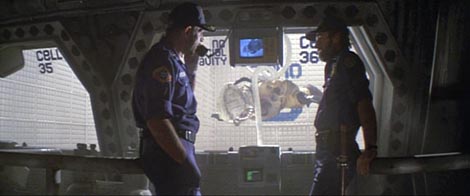 The squash court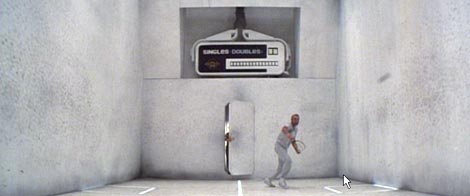 Cat-and-mouse with the assassins on the solar array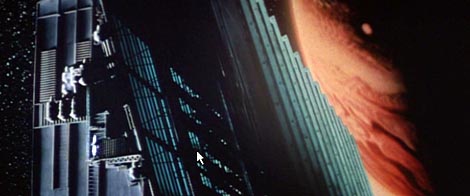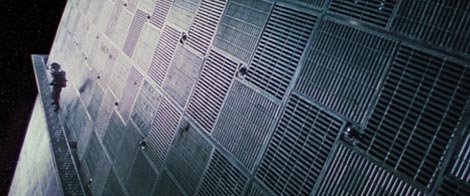 Bonus factoid:
Outland
was originally entitled
Io
, after the moon on which the story is set, but the producers feared it would read in listings as the Dudley Moore comedy
10
, a huge hit the previous year.