News
The Predator Exclusive: Shane Black Talks R-Rating and More
The Nice Guys director tells us a little about what to expect from the next Predator movie, and offers a Doc Savage update, too.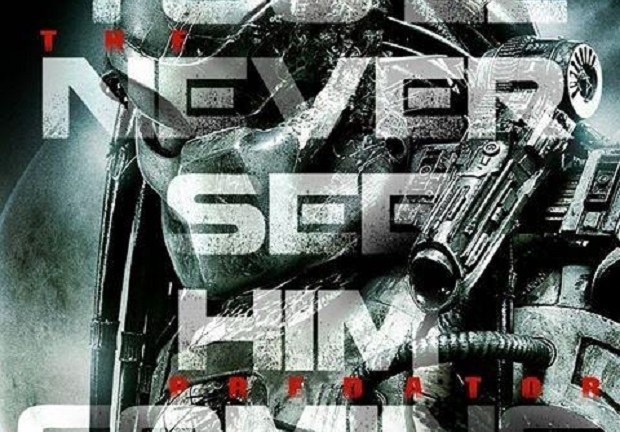 Back in 1987, John McTiernan's Predator helped to solidify Arnold Schwarzenegger's status as an action star while introducing moviegoers to a new form of science fiction movie monster. A few months earlier, screenwriter Shane Black got his first big break in Hollywood when his script for Lethal Weapon was turned into a hit action-comedy for Mel Gibson. Six years later, Black would write Last Action Hero for Schwarzenegger.
Whether it's coincidence or whether it's fate, Shane Black (who co-wrote and directed Marvel Studios' Iron Man 3) is now in development on a new movie based on the beloved classic called The Predator, and when Den of Geek spoke to him about his new movie The Nice Guys, starring Russell Crowe and Ryan Gosling, we got an update and a little more information about it.
"That will have some elements of this (The Nice Guys) and some of Iron Man," he told us. "Hopefully it will be a mixture where it's an odd adventure, there's a noir to it, but we're trying to event-ize the Predator and make it new and fresh again."
They have a script they like in place, but they still have to go through the casting process with hopes to start in November but possibly even starting sooner if they get the cast that Black wants. "We're rolling and we're ready to do this and I'm getting more excited day by day," he said.
Considering that Black hopes to turn The Predator into more of an event movie, as opposed to genre or cult, we asked whether there was some mandate by Fox to make it PG-13 (like 2004's Alien vs. Predator) or whether the studio is more open to an R-rating after the success of Deadpool, Black responded, "It's an odd thing. Whether Deadpool helped is an open question, but I suspect it did. I made a condition of my participation with Predator that it be the same rating as the first movie, and the first movie was Rated R. In other words, I don't want to cut away every time the Predator does something violent. I was watching the American version of The Grudge, which was PG-13, and I remember being so frustrated by the fact that everything that was scary in the Japanese version, they had to cut away from in the PG-13 American version."
"There's also a sensibility and a sense of brooding menace and we can have fun but there's an element of horror that's unmistakable in The Predator," he continued. "I don't want to have to compromise it by just treating it like a popcorn film. That said, I hope there's some popcorn viewing available in it, too. It's an R-rated popcorn movie, which is the best kind to me."
Possibly a harder sell but just as exciting is Black's long-time plans to revive the old pulp hero Doc Savage, which he also gave us an update on during our interview.
"Look, I think we have a fun script. I'm dearly in love with it," he told us. "The thing it has going for it is the passionate remembrance and the clarity in my mind as to what this thing should be, what it ought to achieve. We need a lead character and we've been pursuing a guy who says he's very interested in doing it, he'd like to do it, and that's this guy Dwayne Johnson. I think he'd play a terrific Doc. Here's the problem. He's really busy, so before I got to him, he's got three movies lined up, so the fact that we had to wait is effectively what got me doing The Predator, cause I would have liked to do Doc but then that came along and I said, 'Sure, great, good timing because we're waiting for Dwayne Johnson to stop doing movies so we can get him for our movie, and hopefully that will be the next one."
Look for more of our interview with Mr. Black next week before The Nice Guys is released on Friday, May 20.