News
The Predator: Edward James Olmos Joins Shane Black's Sequel
Blade Runner's Edward James Olmos joins Boyd Holbrook and Olivia Munn for another 1980s genre franchise classic: The Predator.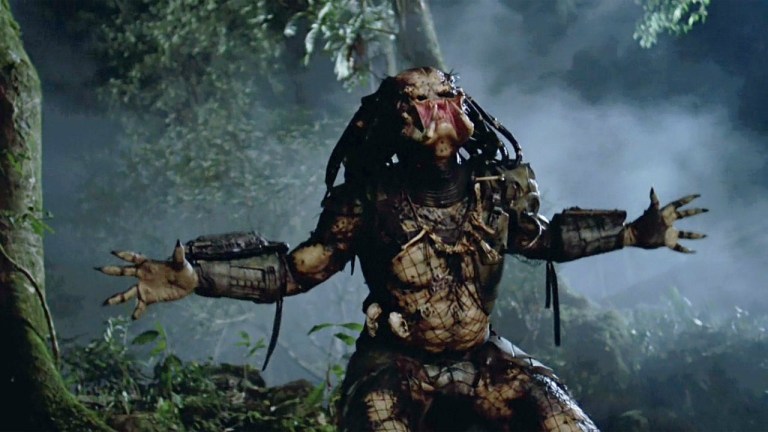 The amount of '80s nostalgia circling The Predator, a semi-sequel and reboot of the beloved action saga about one ugly freakin' alien and the humans he hunts, just got a little richer. Indeed, Shane Black, who had a supporting role in James McTernan's original Predator (1987), is writing and directing the movie. Now Edward James Olmos is joining the project.
Olmos, best known by genre fans for appearing in Blade Runner (1982), has had a long career as a character actor, appearing in Battlestar Galactica, Miami Vice, and Dexter, among many other projects. He is also expected to reprise his role as the replicant-hunting Gaff in this autumn's much belated sequel, Blade Runner 2049. In The Predator, Olmos will be playing what The Hollywood Reporter describes as "a military character." Presumably a retired kind, since Black's subversion is for this brutal sci-fi action experience to be set in suburbia, in which an intergalactic alien is about to really bring down property values. The Most Dangerous Game might be to hunt man, but to do so without breaking recycling ordinances might be the greatest challenge of all.
The picture, which Black has co-written with Fred Decker, is in-continuity with the previous three standalone Predator movies, and is a homecoming for Black who made his bones with '80s action. Not only did he appear in the original Predator, but by creating the characters of Riggs and Murtaugh when he wrote the original Lethal Weapon screenplay. More recently, Black made the nostalgic (and hilarious) The Nice Guys in 2016, which if you haven't seen, please address this. Immediately.
Set among the suburbanites who slowly realize that there is a monster picking them off are Boyd Holbrook (Logan), Olivia Munn (X-Men: Apocalypse), Jacob Tremblay (Room), Thomas Jane (The Punisher), Keegan-Michael Key (Key and Peele), Yvonne Strahovski (Chuck), Trevante Rhodes (Moonlight), and Alfie Allen (Game of Thrones).
The picture is currently shooting in Vancouver and will be out on Feb. 9, 2018.