News
The Oscars live blog!
Follow the Oscars as they happen right here, as we sit through the whole ceremony with a lot of prawn cocktail crisps and a smattering of drink...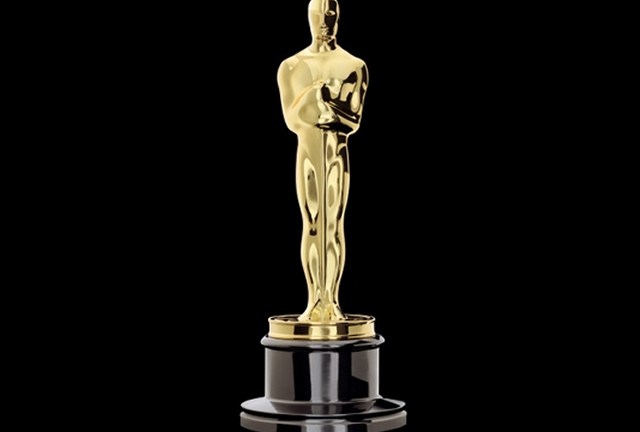 Greetings, and welcome to the Den Of Geek Oscars blog. To keep things simple, we're going to live blog here throughout the ceremony. To keep things quick, we do need to ask you to reload to see the latest comments. Don't forget to add your thoughts in the comments as the ceremony goes on.
 04.05Did anyone else see Alec Baldwin slap Katherine Bigelow on the ass? She still wasn't giving up those statuettes though!
Anyway, signing off now. Night night, film fans.
04.00The Hurt Locker topples the big blue giant and wins best Best Picture!
03.55She's only gone and done it! Katherine Bigelow wins Best Director.
03.49God, women love Sandra Bullock! I am basing this on my friends too, not just me. Honest.
03.49Yay, go Sandy! An Oscar and a Razzie the same weekend! Go girl…
03.42Forrest Whittaker has lost some weight! (The biggest shock of the night, according to Dawn.)
And Helen Mirren is sexy as hell.
Btw, given up on snacks – on the Frexinet and B&H Silver.
03.40Those Sky pundits are annoying now. I mean, David Baddiel? Really?
03.33Big cheers with Dawn to the lovely, eloquent Colin Farrell.. and Kate Winslett looks amazing.
Oh yay, congrats Jeff for the Best Actor win! No surprises here. A great standing ovation… and a lovely, warm speech. Married 33 years 🙂 The dude has won! There's no pissing on his rug tonight…
03.26Jeff Bridges has toe-headed daughters? I don't have daughters, but that sounds a bit like a diss, Pfeifer.
03.18V surprised! A Prophet didn't win… but congrats to the sweet guy from Argentina's El Secreto De Sus Ojos trying to fight the 45 second rule!
03.00
Ronnie Ancona, sssshhhh lovey.
02.58NOT a fan of the camerwork at this ceremony. Too many long shots, and it takes ages to work out who people are. In this case it was Jason Bateman (sigh, mmm).
Oh, not mentioning the contemporary, 'interpretative' dance bit at all.
02.39I think you could definitely go for a pint with Sandra Bullock.You can't say that about many Hollywood actresses.
Oh, Dawn and I worked out our differences in the horror debate, compromising with the 'there are horrorific elements' line. And then we opened another bottle…
02.36Steve is pulling away from Alec in the presenting stakes…
02.26Ok, still trying to work out the reasons for the horror montage… I am a big horror fan, but why the tribute? (Clearly sponsored by Summit Entertainment / the Twilight saga – poor Kristen Stewart never fails to look intensely uncomfortable in the spotlight.)
Anyhoo, why? Maybe because these films all make the studios a LOT of money, but with a few exceptions, they're never likely to win an Oscar…so here's a bunch of clips so the backers feel like they're getting their money's worth?
Dawn and I are now locking horns over what constitutes a horror movie. I say Silence of the Lambs no, Jaws yes. She disagrees. See you in a bit with an update, if you're at all interested.
Btw, when was the last horror movie to win an Oscar?
02.11Steve Martin: "He directed A Single Man, she weighs a single pound: Tom Ford and Sarah Jessica Parker." That plus the 'whore' joke, brilliant.
02.02D: Samuel L Jackson is the only person who can get away with wearing a hat to the Oscars.
02.00Again, no surprises here – congratulations to Monique for her Best Supporting Actress win.
01.51It's Precious (Best Adapted Screenplay)
01.48Come on, In the Loop, In the Loop, In the Loop, In the Loop, In the Loop, In the Loop, In the Loop, In the Loop
01.40Ben Stiller has come on stage in full Avatar gear (presumably the bit that Sacha Baron Cohen was cut from?)  Feel quite embarrassed, and it also prompted a brief discussion with Dawn: Who do you like better, Ben Stiller or Adam Sandler? Strangely, it's Sandler for both us…
Anyway, congratulations to Star Trek on its Best Makeup award!
01.35The new 45 second speech rule is harsh… but kinda fair.
01.22It's the bloody brat pack! And Maculay Culkin…
01.18LOVING the John Hughes tribute. Getting Ferris Bueller and Andi Walsh to introduce it is inspired. Sigh.
01.15Funny script for the Tina Fey and Robert Downey Jr partnership, presenting the Best Original Screenpay award, despite the bad matching handkerchief / glasses by Downey Jr.
And the Hurt Locker does it. A sign of things to come this evening, or a runners-up prize?
01.02Miley Cyrus = bit sick in my mouth.
00.59Up wins Best Animation – no surprises there!
00.49Yay! Christoph Waltz winning Best Supporting Actor – it's absolutely right he's being fully rewarded for a magnificent, chilling performance.
00.45
Seems more of a simple, low-key affair this year. Thoughts?
00.44Ah, the Steve Martin / Alec Baldwin shtick… the Zac Efron / Taylor Lautner joke: "Take a look at us, this will be you in five years' time."
00.30Wow, Dougie Howser's all growed up
00.11Watching Sky's coverage with all the pre-awards chat with Claudia Winkleman. Is Ronnie Ancona pouting constantly or is that permanent
-8minJeff Bridges on the red carpet. Someone put a White Russian in the man's hand…
-29 minMeryl Streep telling Ryan Seacrest off for 'cheerleading' for Sandra Bullock. Brilliant.
-46 minFizzy's open.
-65 minI think Hollywood will back Katherine Bigelow this year, at least for Best Director.
-1.06Ok, my predictions so far:Best Supporting Actress – Mo'Nique (Precious) Odds-on favouriteBest Supporting Actor – Christoph Waltz (Inglourious Basterds)Best Actress – Sandra Bullock (The Blind Side) America's sweetheartBest Actor – Jeff Bridges (Crazy Heart) For services to movies for 40 years
-1.12Love that Sandra Bullock turned up and accepted a Razzie for "All About Steve." Can she win an Oscar the same weekend?
-1.30Hmmm, Vera Farmiga just said she was backing Katherine Bigelow for Best Director. Over Jason Reitman. "I just mis-stepped," she admitted.
-1.32Zoe Saldana. Very hot, but bad dress…-1.47It's raining on the red carpet! "The stars are not going to be happy about this" (Guilliana on E)
-1.59Already a bit miffed at having to switch over from In The Loop on BBC2
-2 hoursHello! Welcome to the Academy Awards 2010. My name is Christine and I am going to be here for the next seven hours or so to chat about the Oscars and all the ballyhoo surrounding the whole evening.
I'm here with my friend Dawn, and we are preparing ourselves for a marathon movie session with a couple of big bags of Walkers Sensations, some dip, some crudities (a passing nod to our 'five a day') and copious amounts of leftover pizza. And Oreos. And of course, fizzy stuff, vodka and various other alcoholic beverages to celebrate the 'all the glitz and glamour of the red carpet' (says E News).
Read Den of Geek's Oscar predictions.
We are tuning in for the 'E' Channel's coverage of the red carpet…
00.00 That clock? That refers to the running time of the ceremony. That covers the time zone problem!