News
The Northman: Robert Eggers Viking Movie Has New Details
Robert Eggers' Viking movie, The Northman, stars Alexander Skarsgard and reteams him with Anya Taylor-Joy and Willem Dafoe.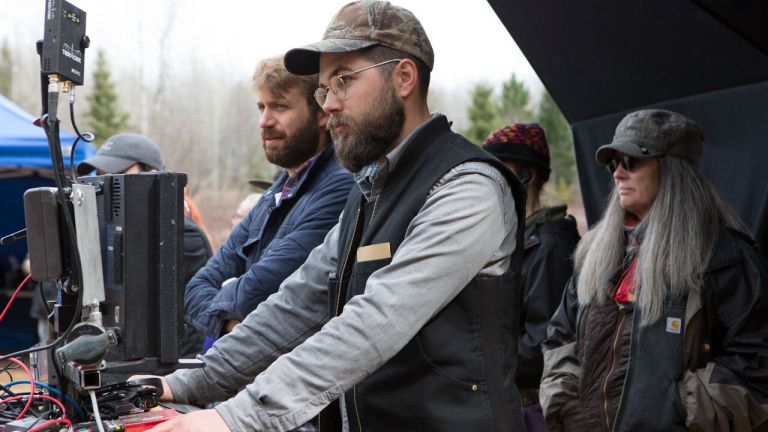 Robert Eggers is having quite the moment these days. With his newest horror film, The Lighthouse, being the toast of film festivals from Cannes to Toronto, and even earning Oscar buzz, he has more capital than even following his breakout debut, The Witch. And he's clearly using it for his newly announced original project, The Northman. For fans of his work, this new Vikings movie also appears set to bring him back into collaboration with The Witch star Anya Taylor-Joy and The Lighthouse's Willem Dafoe.
The upcoming movie, which will apparently delve into the mythology and mystery of Vikings, is set-up at New Regency and, according to Deadline, is already in talks with a star-studded cast that includes Dafoe, Taylor-Joy, Oscar winner Nicole Kidman, and It Chapter Two's Bill Skarsgård. Meanwhile Emmy winner Alexander Skarsgård would play the eponymous "Northman" and lead role.
The negotiations are ongoing, but the film is something Eggers has been planning for a while, as he has already co-written it with Icelandic poet and novelist, Sjón. Set during the turn of the 10th century, it is currently unclear if The Northman would even qualify as a horror movie or if it might be something wholly original and more dramatic. According to THR, Alexander Skarsgård would portray a prince who is seeking revenge for the death of his father. Kidman would play his mother, which in itself is a bit of ironic reunion casting since Kidman and Skarsgård both won Emmys for Big Little Lies… where they played a husband and wife in an abusive relationship.
When we interviewed Eggers for The Lighthouse several weeks ago, we brought up the prospect of his once brewing Nosferatu remake, which was also set to star Taylor-Joy. While he would not confirm or deny if Nosferatu is dead, he teased, "I talked to Anya yesterday." Presumably it might've been for this movie. This also confirms Dafoe's appreciation for Eggers. In an interview with Dafoe, which will run later this week, the Oscar nominated actor told us he has tried to work with Eggers on a series of projects that hadn't quite come together.
Currently, Eggers and Dafoe are enjoying a rapturous reception for The Lighthouse, which came at least as a partial surprise to Eggers, who said, "I'm super, super shocked that so far it has not been more divisive, because… this movie is quite grotesque." It's also quite excellent, with many awards prognosticators speculating Dafoe will get his fifth Oscar nomination for the film, here in the Best Supporting Actor category. In the movie, Dafoe plays an elder "wickie" (lighthouse keeper) who has a fanatical devotion to his lighthouse. He views it as having some type of supernatural power. Robert Pattinson plays a young new assistant, who is less than bedazzled by this line of work. At least at first.
The Lighthouse opens this Friday, Oct. 18. The Northman is presumably some years off, but it's already one to watch out for.
David Crow is the Film Section Editor at Den of Geek. He's also a member of the Online Film Critics Society. Read more of his work here. You can follow him on Twitter @DCrowsNest.