News
The Nicolas Cage Ready Reckoner
The career of Nicolas Cage has had lots of ups and downs. And, according our ready reckoner, more downs than ups...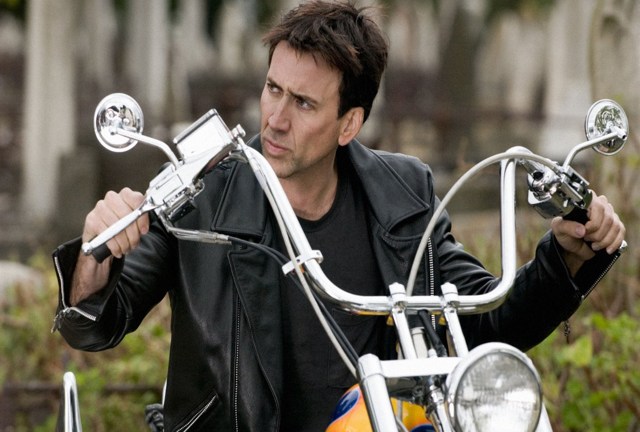 We've a guest host for the ready reckoner this time round, as Simon takes a back seat. In his place: Mark Pickavance…
The film career of Nicolas Cage is like a Disney ride designed by The Cat in the Hat. It's up, it's down, and it's entirely out of sight…
Just when you think he's on a winning streak, he bets all on black and comes up red for at least three in a row. Personally, I think he's been ill advised, but equally it could be he can sniff out a hammy role at thirty paces, and likes relish with his.
So buckle up, Elvis has left the building, here comes the Cage Reckoner.
Raising Arizona
A great movie, and a quality Cage performance.
Moonstruck
Overshadowed by 45% of the real Cher in this movie
Wild at Heart
…hotter than Georgia asphalt
Leaving Las Vegas
Classic Cage, gritty and believable.
The Rock
Cage's best action flick yet, with excellent support from Connery.
Con Air
Preposterous idea in the extreme, but fun.
Face Off
As the Prince song says, when the doves fly…
City of Angels
A complete yawn from beginning to…oh, never saw the end.
Snake Eyes
Busted flush. Phoned this work in from his motor home.
Gone in Sixty Seconds
Phoned this performance from a travel lodge near Sacramento, I recall.
Captain Corelli's Mandolin
Ruined by crowd pleasing ending, missing from the book.
Windtalkers
God awful, but not all Cage's fault on this occasion.
Sonny
He directed this drivel. Bad move Nic.
Adaptation.
Interesting idea and decent performance by Cage.
Matchstick Men
Slightly out acted by Sam Rockwell, but good all the same.
National Treasure
The Da Vinci Code for 10 year olds, but I enjoyed it.
Lord of War
Best performance to date, I think. Not sure anyone agrees.
The Weather Man
Phoned this one in from a Jacuzzi outside Tulsa.
World Trade Center
Hated this, for too many reasons to mention here.
The Wicker Man
Unintentionally hilarious. I'd have given it five stars, if it had meant to be funny…
Ghost Rider
My skull was on fire after seeing this, and not in a good way.
I haven't seen Next, or 8MM.Next: Natalie Portman…