News
The Nice Guys TV Reboot Coming
The Nice Guys are about to become The Nice Girls in a new FOX TV series...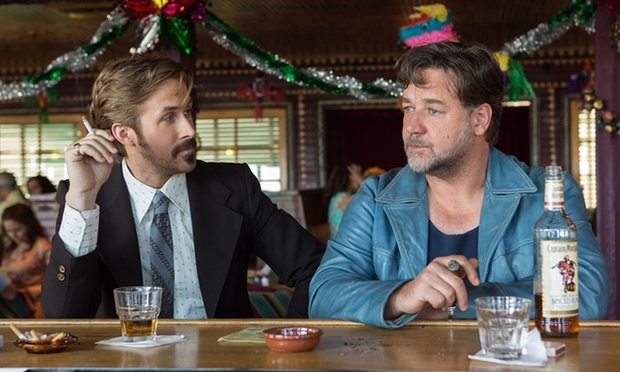 Shane Black's '70s-set buddy PI comedy The Nice Guys was one of our favorites of 2016. Ryan Gosling and Russell Crowe were both on top form in the neo-noir actioner and we warmed to it immediately.
The infamous director tends to write these sorts of capers almost effortlessly – Kiss Kiss Bang Bang is  up there with the classics of the 00s for us, and Iron Man 3 still stands out as one of the most offbeat MCU efforts, despite its CGI-heavy and rather nonsensical conclusion.
Interestingly, Black's original script for The Nice Guys took place in the present day, and revolved around an election conspiracy, so it kind of makes sense that a new TV reboot series would bring the era up to date. Deadline have indeed reported that one is in the works, with a twist: the leads are set to be female.
The feature film's producer Joel Silver has brought the new project to Fox (without much of Black's involvement, we suspect) and they've happily signed up, giving it a script commitment.
The Nice Girls is being written up as we speak by Michael Diliberti (30 Minutes Or Less) and Silver will be an executive producer on the show.
Fox are no doubt keen to get on with this, as their Lethal Weapon reboot series has also been a bit of a hit for them recently.