News
The New Mutants Reshoots Influenced By It, Will Increase Horror Element
A report suggests next summer's The New Mutants reshoots are a result of Fox wanting to emphasize the horror after Stephen King's It.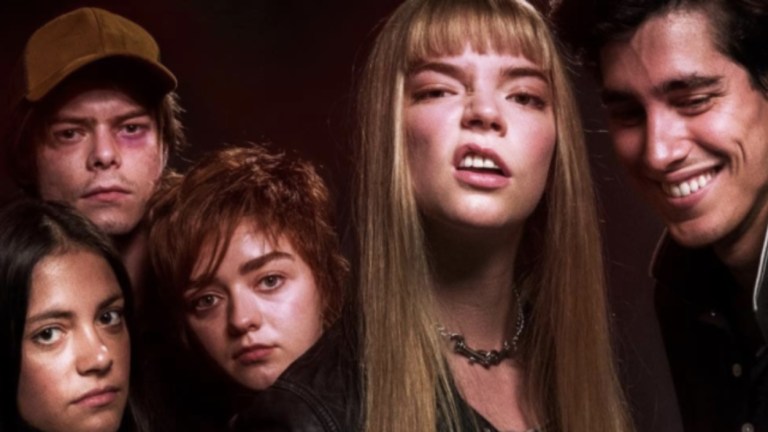 There has been some unsurprising apprehension in the fan community ever since was revealed that 20th Century Fox was moving The New Mutants from April 2018 to February 2019… and then finally to Aug. 2, 2019. Obviously when a delay surpasses the 12-month window, it can lead to much hand-wringing and gossip in the rumor mill… especially in one as lucrative as the hype machine surrounding superhero movies and the thirsty fans who want to know everything about them. Which is probably why we are hearing more and more anonymously sourced clarifications about why The New Mutants keeps getting newer and newer release dates. And at the very least, the one being floated by The Tracking Board's sources are tenatively appealing: 20th Century Fox actually wants to make the mutant-based horror movie promised in the teaser released in October of last year.
Despite having a grisly horror-themed trailer, The New Mutants was never strictly meant to be a horror movie, but some hybrid of the genre with more traditional superhero fare. Now TB has helped lift the veil on how this specific sausage got made, with an emphasis on suggesting that after Warner Bros. titanic success with Stephen King's It adaptation last year, Fox came around and decided they did want to make the movie director Josh Boone originally pitched. They wanted to make a horror movie.
In that vein, Tracking Board's sources reveal with some surprising candor that Boone and co-writer Knate Lee did not get to make the movie they pitched. Rather the word "compromise" is thrown around a whole lot, as well as "PG-13." As a result, the film was written in a committee atmosphere that apparently included Scott Neustadter and Michael H. Weber (The Disaster Artist), Josh Zetumer, Chad and Carey Hayes (The Conjuring movies), and Seth Grahame-Smith (The Lego Batman Movie). In this environment, a more studio friendly superhero movie came about… but not one that necessarily reflected the horror sensibilities of Boone (whose only directorial credit may be the YA hit Fault in Our Stars, but is next slated to direct a straight Stephen King adaptation of The Stand). And after the success of It, Fox got cold feet on this fairly piecemeal approach.
Writes TB's Jeff Sneider:
Boone and Lee wrote the initial drafts of the script, but they were replaced and brought back multiple times. The studio even assembled a writer's room to tear apart the script and put it back together. So while Boone and Lee might have their names on every draft, agency sources insist that this film was written by committee.
However, while the last half of the film, which seems to likely include more spectacular superhero action, is pretty locked (CG is expensive), Boone is being given more freedom to rewrite the first half of the film and insert more horror. While it is unclear at this point if that means the picture is going for an R-rating, it certainly sounds like the reshoots will allow Boone to push the envelope further in terms of "scares" and some gore.
Most tellingly about this rather candid inside look at a studio franchise-factory is a very self-conscious effort by Fox to make an authentic movie and to not allow "what happened to Josh Trank after Fantastic Four flopped."
The latest report also seems to confirm an update we received in February that suggested a new character was going to be added in the reshoots. Sneider names Warlock as a mutant who appeared in early drafts of The New Mutants script before Fox deemed the character too expensive. So perhaps they've changed their mind as so much of the film's first act (or more) is being reshot?
Personally, this all sounds like potentially good news for those who want the best movie as the end product. As we've long been champions of Fox's "experimental" model which paid off in dividends for the studio and movie fans alike in Deadpool and Logan, we were immediately intrigued in Boone's approach of doing a horror-themed superhero film, especially with talent like Anya Taylor-Joy and Maisie Williams front and center. And with the trailer clearly evoking '80s slashers like A Nightmare on Elm Street 3: Dream Warriors, as well as perhaps One Flew Over the Cukoo's Nest, our interest was piqued. Apparently that wasn't quite the movie that Fox actually made… but now it might be?
Understandably, fans looking forward to seeing a film that was supposed to be released in two weeks are going to be expoentially more frustrated that it is now 16 months away. As such, it seems a steep hill Fox will need to climb in order to re-sell this film to a skeptical fanbase. But if they can somehow make a really good and unique horror-superhero hybrid, that's a hell of a start.
The New Mutants will be released on Aug. 2, 2019. The full schedule of X-Men movies can be found here.