News
The Mule Trailer Previews Clint Eastwood & Bradley Cooper Crime Movie
Clint Eastwood's next directing/starring effort in crime movie The Mule will be a reunion with Bradley Cooper.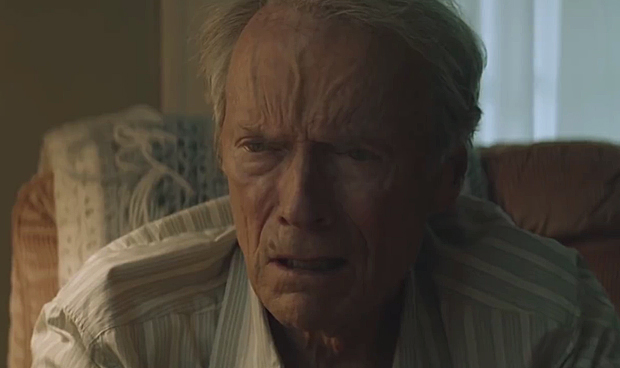 The Mule will see Bradley Cooper reignite a successful creative collaboration with the one and only Clint Eastwood. This time, however, Cooper, who was famously led to Oscar-nominated accolades with his starring role in the Eastwood-directed 2014 biographical military drama, American Sniper, will be joined onscreen by Eastwood.
Indeed, Clint Eastwood will not only serve as director of The Mule, but will co-headline the Warner Bros. film with Bradley Cooper, depicting the tale of an elderly drug courier. Eastwood works off a script by Nick Schenk, who wrote his successful starring effort in 2008's Gran Torino.
The Mule Trailer
Clint Eastwood and Bradley Cooper play a cat-and-mouse game between drug courier and DEA agent in The Mule trailer. Check it out!
The Mule Release Date
The Mule is scheduled to smuggle its way to theaters on December 14, just in time for Christmas.
The Mule Details
Here's the official synopsis for The Mule:
In The Mule, Clint Eastwood stars as Earl Stone, a man in his 80s who is broke, alone, and facing foreclosure of his business when he is offered a job that simply requires him to drive—easy enough but, unbeknownst to Earl, he's just signed on as a drug courier for a Mexican cartel, and also hit the radar of hard-charging DEA agent Colin Bates.
Cooper plays Colin Bates, the DEA agent who arrests Stone, setting up an adversarial dynamic between the two stars. Yet, Cooper – after having taken a few years away from onscreen roles – has several other irons on the fire besides his voice role as Rocket Raccoon in the Guardians of the Galaxy films (featured in Avengers: Infinity War), since he will unveil a project of his own the October 5-scheduled movie remake of A Star is Born, serving as director and co-star opposite Lady Gaga. He's also booked for director Max Landis's thriller, Deeper, director Gavin O'Connor's war drama, Atlantic Wall and will get back behind the camera to direct and star in the Leonard Bernstein biopic, Bernstein.
Eastwood's starring role in The Mule as Earl Stone will serve as the first onscreen role of his storied career since 2012's Trouble with the Curve, in which he co-starred with Amy Adams in the Robert Lorenz-directed film.  – Although, technically, Eastwood did field an uncredited appearance in American Sniper as a churchgoer. In addition to his star/director duties for The Mule, Eastwood will also produce via his Malpaso banner, joined in that capacity by Imperative's Dan Friedkin and Bradley Thomas, along with Ruben Fleischer, Dave Bernad and Todd Hoffman.
Rounding out the cast of The Mule are names such as Michael Peña, Taissa Farmiga, Lawrence Fishburne, Dianne Wiest, Manny Montanna and Robert LaSardo.
Joseph Baxter is a contributor for Den of Geek and Syfy Wire. You can find his work here. Follow him on Twitter @josbaxter.
Read and download the Den of Geek NYCC 2018 Special Edition Magazine right here!