Features
The movies we were forced to watch at school
We asked you what bizarre film choices your teachers foisted on you. Er, there's a wide selection...
As we get towards the end of the school year, teachers across the country are united in reaching either for a legion of board games, or a few films to watch to keep their charges quiet.
Personally, I got a mix of teachers and their film choices. We were shown The Loneliness Of The Long Distance Runner once, and it wasn't for a few years that I realised that said teacher had edited the copy himself, to remove anything that he deemed 'inappropriate'. He deemed a lot inappropriate, to be fair to him.
But also, school was the place where in Religious Education we had to sit through Gandhi, in English we had to sit through any Shakespeare adaptation that came to hand, and then one day, one teacher pulled out a copy of One Flew Over The Cuckoo's Nest, and my mind was duly blown. His decision to follow that up with Play It Again Sam started a lifelong love affair with Woody Allen films for me.
So, we asked you over Twitter: what were you forced to watch, and what was the reason given? Here's what you came up with…
Teachers As Film Critics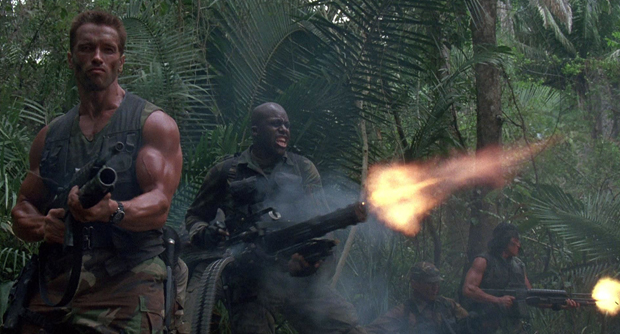 This first bunch come from those subjected to films on which the teacher concerned had 'views'. So, @Minabeans was forced by their computer science teacher to sit through The Sandlot every year, "because he liked it".
@LogoKorean's art teacher is one of those we suspect many of you wished you had. They used to put on Predator, "taped off ITV", when it was raining during lunch. They hashtagged their Tweet #nojustificationrequired. We agree. Showing Aliens Vs Predator – Requiem is clearly a detention offence, though.
Credit too must go to @gothytim's headmaster, who "played us Blade Runner one evening after school". How old was the audience for Ridley Scott's genre-defining classic? "We must've been nine at most".
@MyFirstRayGun told us too that their Year 9 music teacher explicitly said to not tell parents that the film they were about to watch was a 15, before promptly putting The Rocky Horror Picture Show on. And then? "At the end, they told us how rubbish it was".
And then there's @OakTreeOnAHill's teacher, who put on Stigmata. Permission slips had to be signed for that one though…
The Choices You Still Don't Understand
Sometimes, the justification for showing a film was so random, that you still have no idea what the thinking behind it might have been. Take @Piccolo135, who "watched a bit of Backdraft in primary school for a fire safety lesson, and got a toothbrush for sitting nicely. No idea why". Presumably the rumpy pumpy on top of the fire engine was cut out.
@GabnDad, meanwhile, reports that "we watched the George C Scott horror The Changeling in Gr. 7 French class", adding again "I HAVE NO IDEA WHY".
@SamuelPWilliams still struggles to see just why their R.E. teacher regularly showed both Schindler's List and Winnie The Pooh. "We always suspected alcoholism" is their best guess. @DistortTheCode had more luck with an R.E. teacher though. They got shown The Matrix as it showed "connotations of belief". There's a good essay in that.
Somewhat more disturbingly, Seb Patrick "got shown, in isolation, one of the Russian roulette scenes in The Deer Hunter". He adds that "I'm not sure why, it wasn't a history lesson".
How about this one, though: @ItDragsTheSea reported that, at the age of eight, they were shown Dune in primary school assembly. "No justification given. None whatsoever. Awesome", they said. That said, this unknown justification lark only goes so far, as @TheLynxDetect can testify. They simply Tweeted at us "Superman IV. There is no justification". Surprised you didn't need a permission slip from your parents for that one.
@crooneyme, though, might be winning the battle for the most bizarre choice. "Piranha was shown to my entire primary school because it was all they had. I was 11, but ages 6-12 were all scarred too". And in a similar vein, @fleabo sat through The Evil Dead at the age of nine at playcentre. "I was one of the oldest kids there", they told us.
The Cool Teachers
Don Lyall isn't putting things lightly when he describes his history teacher as a "badass motherfucker". The justification? The decision to show his students both In The Heat Of The Night, and The Vanishing. The story gets better, too. Said teacher "showed us the original The Vanishing, then the US remake with Bullock. His point was 'it's rubbish'". Too true.
@area got to watch, in Physics class, Cruel Intentions. "For some reason I seem to be hazy on the justification, but crystal clear on other elements", they report.
Better than that, though, is @mikehedd's Chemistry teacher who put on a copy of American Ninja, because he "thought it was cool". Said teacher was 60 at the time. And he was right.
We like @itthomson472's teacher's idea of appropriate substitutions too. When the video of Grease failed in year nine, they reached for a copy of The Blair Witch Project instead. Lots of, er, music in that.
Firmly in the cool teacher camp is @Movie_Kate's English teacher, who "would make us relate classic books to the most random movies, including Uncle Buck and Godzilla". Seems common sense to us.
A tip of the hat to @SprkyMrky's primary school as well, who showed both Predator and The Running Man on the last day of school. Two good, solid 18-certificate movies there.
And finally for this bit, a round of applause to @daveroper7's school. He went on a school trip on the age of nine. On the coach trip on the way there? "Swiss Family Robinson". The best bit? "On the way home? Commando. Ace." Ace indeed.
The Teachers Not Quite Understanding What They Were Showing
Sometimes, of course, a teacher reached for a video without fully appreciating what they were showing. Anything to keep the kids quiet, right? So you get @JeremysIron, who reported that their school "always put Airplane on when they had to kill time. It has more boobs and swears than you remember", they confided.
Likewise, @swill_i_ams' English teacher reached for a copy of Roman Polanski's Macbeth, sagely noting that "teacher obv not seen it before".
@sonicscrewup's teacher, though, soon realised what they were getting when they put on Monty Python And The Holy Grail in Latin. Apparently, the "teacher freaked and turned it off at 'crotch' shot".
@TimYouster's teacher, meanwhile, let his pupils play a third generation VHS copy of Kickboxer at the end of term. "Don't think the teacher was really paying attention that day", they note.
A warning, too, for teachers after suggestions from their pupils. @Miresnare told us that "I brought in Bad Taste to watch when a teacher stupidly was after movie suggestions. Lasted the full time too". Bravo. Less successful was @philipplickley, who reports that "in the last week at secondary school we could bring in films. Someone brought in American Pie. It was stopped pretty quickly".
Perhaps @ImTyUK wins this one though. They simply wrote "Gothic by Ken Russell. Beat that". To be fair, that's pretty hard to do.
We should note, though, that @Johnaldson213 had a damn good go. "I once saw 45 seconds of a porno that the teacher had tried to record a documentary over!", they said. "She moved fast when panicked!"
The ones that didn't go to plan…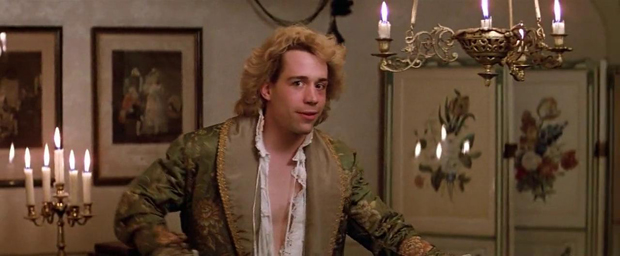 @Timbow1982 should have been happy. Their music teacher kept showing them the brilliant Amadeus. But there was a problem. "It was too long to fit in a lesson, so they often repeated the same 45 minutes".
Then, @Vota_Idiota got to watch The Karate Kid on reel to reel. But, tragically, "the movie skipped just at the moment of THAT kick and we all missed it". Bloody schools.
And finally…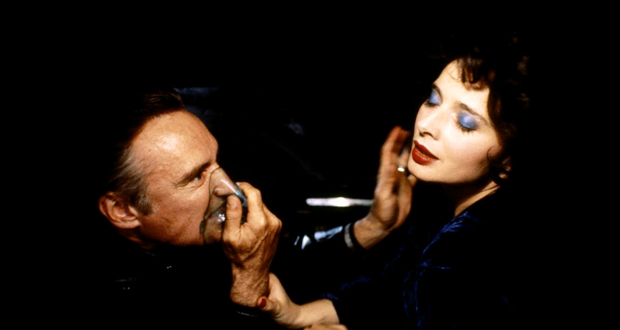 From our unscientific Twitter experiment, we've worked out that approximately 39% of schoolchildren of a certain age had to watch the BBC nuclear war drama, Threads. We're guessing you all have the same therapist as us…
Furthermore, credit to the teachers who showed Shaun Of The Dead in year 10 (@DoctorRabbitMD), Blue Velvet ("it was brilliant, but blimey, it wasn't what we were used to seeing" understates @WoollenJelly), and to @chrisjallan, who told us that he's shown his students both Red State and Clue, the latter "just for the fun of it". A surprising number of you first encountered Terminator 2 at school too, whilst under the age of 15.