News
The Movie Review That Woke a Man From a Coma
The Tom Hanks movie Angels & Demons didn't get very good reviews. Yet one particularly scathing response brought one man out of a coma...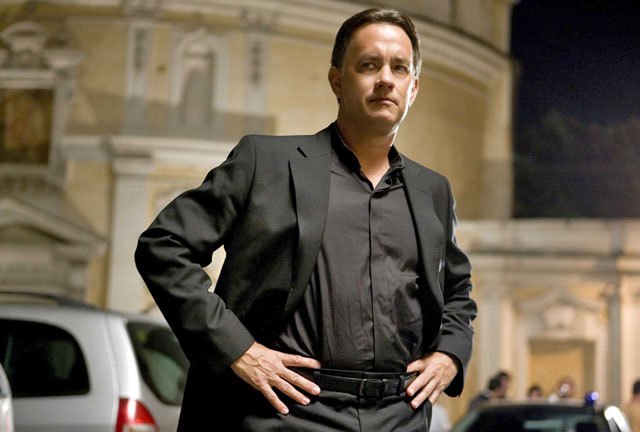 This article comes from Den of Geek UK.
In truth, there aren't many notable things about the big screen adaptation of Dan Brown's book, Angels & Demons. The film starred Tom Hanks, and was a hit movie in 2009, but it wasn't exactly a well-received release. One reviewer in particular, and yep, that'd be Mark Kermode, gave it a particularly critical assessment.
Kermode, well known of old for his occasional 'Kermodian rants' (although he's gone softer in recent years), saved one for Angels & Demons. But little did he know that it would inspire a small miracle.
On the BBC Radio Five Alive movie review programme – presented by the mighty Simon Mayo, apart from when the pair of them are on a cruise – a reader by the name of Grace emailed in. Her correspondence was read out on the 26th November 2010 programme. She told an extraordinary story.
On Friday 1st October of that year, her friend – Andrew, a 34-year old man – suffered what she described as "a serious cardiac arrest while having dinner with friends." His heart stopped for around 45 minutes in all, and he was kept alive by another of his friends, Lucas, continually applying CPR, along with attending police and paramedics.
Andrew was rushed to hospital in London, and put on life support. However, he didn't regain consciousness, and the prognosis was described as "poor."
"He was chilled to a hypothermic state to protect his brain, we could only wait for him to stabilize. We spent hours talking to him, but without any sign of response," Grace wrote.
He did stabilize some while later, and the doctors then attempted to revive him.
You can see where this is going. But it's absolutely true.
His friends and family tried talking to Andrew and trying to grasp his attention, but his response was minimal. Then, someone had the idea of playing "the Angels & Demons cracker" to him. They duly downloaded the podcast of that week's review show, and played Andrew the review. It worked.
"He moved his head towards the speaker from which was pouring Doctor K's splenetic outburst. From there, it was onwards and upwards."
Andrew's recovery accelerated. As Grace reported, he was up and walking soon after.
You can hear the letter being read out around five minutes into the podcast, here.
And you can see Mark Kermode's Angels & Demons rant right here…
It's a story that doesn't make the quality of the film itself much better. But it does comfortably justify its existence…
Read the Den of Geek SDCC 2018 Special Edition Magazine Here!