News
The movie and TV reboots guide
Rebooting a franchise is the current in-thing to do, it seems. Here's our quick guide to some of the higher profile reboots of recent times...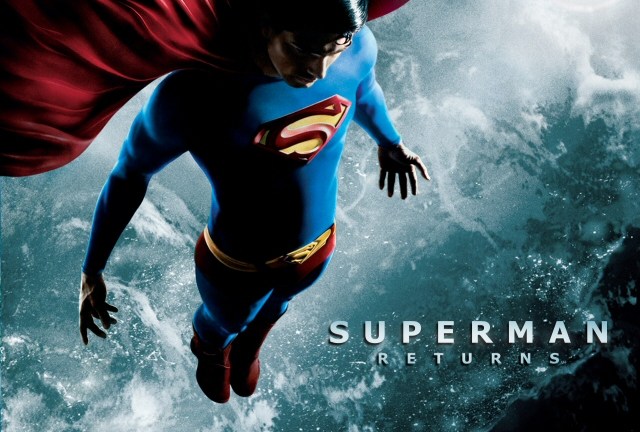 No fancy introduction, I'm afraid – we've got reboots to talk about…
Batman Begins
The template that everyone else is trying to follow. Christopher Nolan wrestles the Bat initiative back, and consigns the memories of Joel Schumacher's camp-fests to history in the best way possible: by making a terrific film. Expect the Spider-man reboot to be talked about now, in the light of the underwhelming third Spidey movie.
Casino Royale
A superb return to form for the 007 franchise, and one richly rewarded in both financial and critical returns. The second film in this particular strand of the Bond saga is where it gets interesting, though. Will Quantum of Solace keep up the good work?
Doctor Who
You'd expect us to like this, but there's little question that Russell T Davies' revival of Doctor Who has brought fresh energy and life to a show that many suspected had seen its last days. Of course, it's also brought with it a fair list of complaints, too, but that's perhaps only to be expect.
Superman Returns
A film with some terrific moments, and its reverence to the first two films is very welcome indeed. Too much stodge, though, and it'll be interesting to see how they go about selling Superman: The Man Of Steel.
The Punisher
Thomas Jane was supposed to power The Punisher into an all-new franchise. However, after replacing Dolph Lungdren in the title role, the film around him failed to deliver. It's now being rebooted again by the looks of it, in Punisher: War Zone, due later this year.Knight Rider
Never mind the fact that we've never met a single person who liked the pilot episode for the new, 'reimagined' Knight Rider. It pulled in enough viewers to persuade producers to hit the green button, and a full series is now in production.
Battlestar Galactica
The best television reboot of them all? An astonishing achievement, that took the bones of the show that went before it, and knitted it into one of the best television programmes on our screens right now. Result.Jack Ryan
A franchise that has so far been rebooted twice, with a third in the offing. Firstly, it moved from Alec Baldwin to Harrison Ford, resulting – after a quick stop off at the tepid Patriot Games – in the terrific and sorely underrated Clear And Present Danger. And then the mantle passed, with some success, to Ben Affleck in The Sum Of All Fears. The latter too is a really good film, that'd be unwise to overlook.
Bionic Woman
Not a bad show, once it got into its stride. Sadly, in a year where the writers' strike in America played havoc with the schedules, it was canned just as it was burgeoning into life. As a result, this is one reboot that's since been, well, booted…
Halloween H20
One of the earliest attempts, in the slipstream of Wes Craven's New Nightmare and Scream, to bring postmodernism into a seemingly-dead movie franchise. And while H20 isn't a great movie, it did bring in the shekels. A far better reboot was Bride Of Chucky, surely one of the comedy delights of the 1990s.
Freddy vs Jason
Jason X was arguably the best attempt to breathe new life into either of A Nightmare on Elm Street or Friday the 13th, but as nobody watched it, the next plan was to pit the two title characters against each other, in a movie where seemingly everyone knew that New Line would kill off neither. As a result, a hollow shell of a movie.The Pink Panther
A cast-iron example of a flat-out pointless reboot. Steve Martin is a very talented man, and his Pink Panther movie is no outright disaster. But it also adds nothing, and is a pale imitator of the genius of the Peter Sellers originals.
Flash Gordon
As word circulates that Sony is attempting to bring Flash back to the big screen, the SciFi Channel's reboot of the character in a new television show simply didn't work very well. It had a lot of merits to it, but lacked a quality bad guy, and Brian Blessed was nowhere to be seen. Criminal…TMNT
How do you resurrect a cash monster from the early 1990s, one that pretty much went against its original comic book roots in search of the cash? Not like this, is the simple answer. A passable at best computer animated movie that all-but-consigns the Turtles to the cinematic dustbin.Planet Of The Apes
Let's start one of our most lucrative franchises all over again! So said some wise-ass at 20th Century Fox, a few years before Tim Burton's reboot/reimagining/pile of shit hit the big screen. A film that killed a franchise re-emerging in one go, despite making nine figures at the box office. Some achievement…
Agree? Disagree? Head down to the comments…